Trends, trends, trends… With the new 2015 year on the doorstep, all marketing experts make their forecasts on what people would watch, do, eat, wear, etc. The London-based trends and insights agency SBC Partners, part of Havas Media Group, has shared some views on the future of dining, fashion, retail, home, travelling, lifestyle, and more.
The 15 trends are, as follows:
1. Designer farming.
As the food has become more of a lifestyle item, we want it to be not just healthy and natural but also aesthetically pleasing. That's why the so-called designer farming is on the rise: some trendy farms such as One Gun Ranch in Malibu, California, use the latest farming techniques, the best seeds and soil, as well as stylish branding and packaging.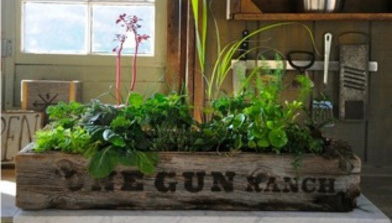 2. Table fees.
We all know there are restaurants where it is too hard or almost impossible to book a table (or you have to book it half a year in advance). The SBC agency predicts the boom of application-based services like Little Emperors or Resy that make it possible to pre-book a table for up to 4 even at the busiest restaurant for a fee of up to £50.
3. Deli food discounters.
If previously some exquisite deli food such as lobsters, cognac or caviar was considered luxury, now with the launch of discount grocery stores including Aldi and Lidl in the U.K., merely everyone can now afford to buy the food of billionaires at less than £9.99 for a single serving.
4. Return of fashion icons of 1980-s.
The agency predicts the grand «comeback» of such fashion names as Moschino, Mugler, DKNY, Calvin Klein to the U.K.'s premium department stores.
5. «Female» fashion brands to target men.
Tory Burch, Victoria Beckham and even La Perla are reportedly to launch men's collections in 2015, while some men-only online fashion retailers such as Mr. Porter and East Dane will continue to expand business.
6. Stickers for customization.
Stickers that can make our accessories even more personal are popular again. And not just among kids.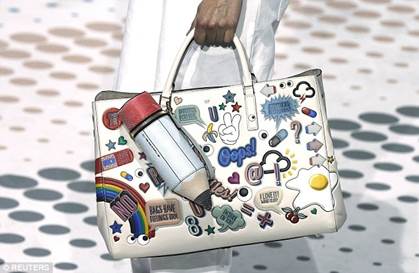 7. Editorial direct shopping.
The BSC agency predicts that the advertising revenues of fashion magazines in 2015 will depend not on the number of impressions but on the number of items an article in an app or online version sells.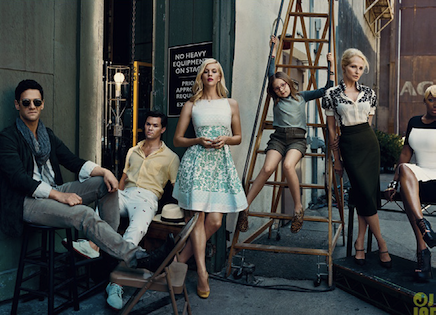 8. Omni-channel-ness.
In 2015, more and more purely digital retailers may open brick-and-mortar shops to make the shopping experience multi-channel and seamless. The e-commerce giant Amazon is expected to open a permanent physical store in NYC in 2015.
9. Connected or «smart» homes.
In 2015, the much-discussed Apple Homekit and Google Nest—smart home ecosystems controlled with a smartphone via apps—will become a reality.
10. Mega-experiences for 1st class air travelers.
Airlines are trying to please and impress first-class travelers with ever more sophisticated services. For example, Singapore Airline Suites boast custom Givenchy sheets and pyjamas, Bose headphones, five-star cuisine, and a full size bed.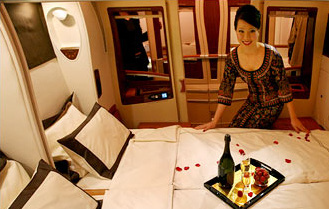 11. Seoul—a flourishing city to watch.
The author of this «15 trends list» advices to visit Seoul as a capital with an incredible contemporary conceptual design, architecture, and an added technological wow factor.
12. Posh + hostels= poshtels.
That's a relatively new trend in the industry of hospitality (in Europe) that combines democratic pricing and the young adventurous spirit of hostels with comfort and beauty of luxurious hotels. Good examples are 'Seven Hostel' in Sorrento, Italy, and charming Almaa hostel in Sintra, Portugal.
13. Interest-based «consumities»= consumers' communities.
Many lifestyle brands create various interest-based online networking platforms where people can share opinions, discuss news and find useful information on their particular areas of interests. The examples of such specialized communities that will continue to grow are Nike's Joga.com website, as well as Sephora's online destination for beauty junkies.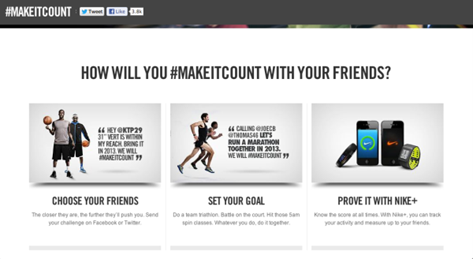 14. Parkour indoor gyms. A popular outdoor physical activity associated with jumping and climbing over urban obstacles, is now moving indoor and becoming accessible in a gym format.
15. Mini sabbaticals. As «Personal» is one of the key themes of 2015, BSC Partners predicts that the next year will be a good time to make a professional break and focus on personal development and achievements.