In the time of traditional annual trend forecasts, the award-winning US brand strategy, design and innovation agency Sterling Brands has presented its own views on what to expect in the nearest future from brands in fashion, technology, urban planning and food production.
In the company's On the Future report there are 15 innovative product ideas or directions called «futurecasts» stemmed from trend observations, cultural anthropology, forecasting, market research and industrial and experiential design. They are, as follows:
1. Conspicuous Isolation.
While media pressure is getting overwhelming, and privacy is scarce, what we all want is to find sanctuary. The Sterling Brands team predicts that along with the existing «antisocial media» apps, WiFi or other signals blocking devices, there could emerge new types of products, such as a «privacy hat» making you unrecognisable on photo and video, as well as «privacy booths» right in the middle of the overcrowded urban jungles.
2. Bulklash.
As the number of single people living alone is booming (by 80% during 1995-2011 in the UK, according to The Guardian), brands can create a new niche of single-served, smaller packages and specific products that make everyday routines of single people easier, such as «spreadable strips» or «fresh and clean» sanitizing gloves that don't need a detergent.
 3. Urban Defense.
According to UN, 66% of global citizens will live in cities by 2060. While the number of megacities with multi-million population grows, the health-related problems, stress and environmental concerns rise. We already bring pocket-size sanitizers for hands with us and some even wear air-pollution masks. Sterling Brands' ideas have gone as far as devising a concept of self-sanitizing pockets made of silver-based nanotextile.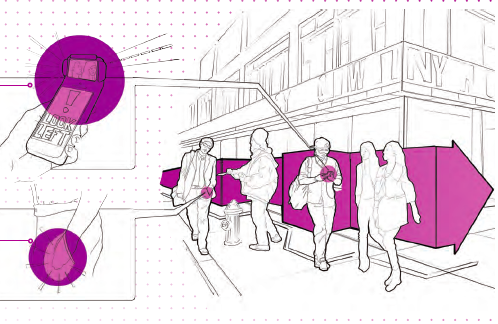 4. Life Framing.
Creating a perfect visual «frame» for our daily lives on social media like Facebook or Instagram is becoming even more important than reality. To capitalise on this trend, Sterling Brands suggests a product idea of a «ChefCam» that would allow amateur chefs to record and share the process of cooking on social media.
5. Gender Untethered.
As gender roles become less defined, marketers offer more and more unified, unisex products. That's why Sterling Brands predicts popularity of gender neutral dolls.
6. The New Main Street.
Small niche businesses that offer hyper-specialised products or services, such as subscription boxes, put established traditional companies in danger. The agency devises a concept of «McShapey's,» a car repairing service that prints out  automotive pieces in 3D.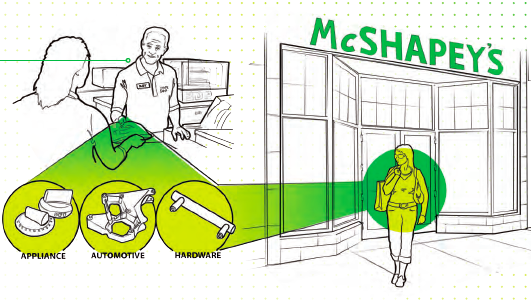 7. Hyper-Experiences.
As the experiences we look for are becoming more robust and engaging, the entertainment companies try to exceed our expectations with the most technologically enhanced and sophisticated services imaginable. The Sterling Brands team has developed a concept of a «Sensory Immersion Theatre» that comprises multi-sensory controls and food services to create a fully immersive environment.
8. Share BNB.
As peer-to-peer sharing services like Airbnb are booming, personal trust and online reputation are becoming the new social capital of today. The agency has come up with a wise idea of a reputation and credibility rewards program «LifeCred» that would give additional discounts and access to exclusive events.
9. Game of Drones.
With the development of the commercial drone technology and the upcoming final phase of its legal regulation in September 2015, the flying self-driving vehicles will redefine such industries as agriculture, photography, hospitality and, mainly, delivery services. The Sterling Brands team suggests that a «NannyDrone» could monitor and report a child's outdoor activities for the sake of safety and security.
10. Automation Nation.
Vending machines have changed the face of traditional retail once and forever. According to The Cueardian, there's one vending machine for every 55 people in the UK and for every 23 people in Japan. The agency has come up with a futuristic idea of «Countour Sheets Machine» that analyses your face and prints out a laser cut facial makeup that can be applied as a mask.
11. Agri-Culture.
As the foodies, farm-to-fork, urban farming, slow food movements and organic food consumption gain traction among the mainstream, brands try to offer a more transparent and honest food. The agency offers a «Farmer's Market Fridge» that has special drawers, shelves, hangers as well as temperature and humidity controls to keep the green foods fresh for as long as possible.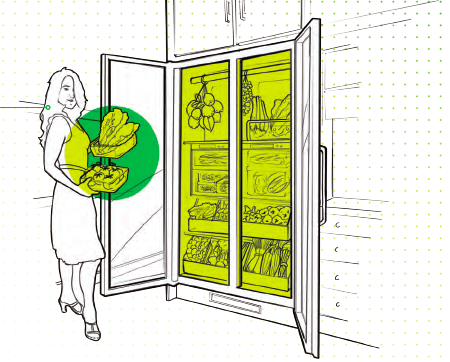 12. Home-ing.
The notion of «home» becomes more of a mindset rather than a location. To provide most of «at-home» comfort to international travelers, Sterling Brands suggests a hospitality service «PersonalBox» that allows them to define the items that will surround them and remind of home wherever they stay.
13. Beyond the Box.
Reusable packaging with some «added value» will be on the rise. Sterling Brands suggests a concept of the «Hexapack», which is a multipack for 6 bottles and inserted into plastic cups, molded together with a handle.
14. Frugeois.
Times of mindless consumption are over: consumers in developed markets share a value-conscious mindset. That's why the agency has come up with a concept of «PersonalRecycler,» which is desktop device that turns plastic household trash into useful objects like reusable spoons or forks.
15. Augmentality.
The integration of technology and biology  has become increasingly mainstream. According to Pew Research Center, 26% of Americans would agree to get a brain implant to improve memory and mental capacity. Based on this trend, Sterling Brands suggests a «Life Sense» patch that collects information taken from a person's blood to improve overall health, nutrition and performance.
Debbie Millman, CMO at Sterling Brands, comments on this report: «I'm really excited about the results of this report, particularly, the impact on the concept of 'home.' Our research and predictions point to a real change in how we perceive home, what makes up our homes, and how we spend out time once in them. What's coming will be revolutionary.»
The full report is available at Sterling Brands' website.