Stora Enso, a European and global leading provider of sustainable fiber-based packaging solutions, has conducted an interesting research to learn if Millenials (consumers born between 1980 and 2000) value sustainability in packaging, how eco-friendly packaging influences purchasing decisions, and if it helps increase sales for CPG (consumer packaged goods) companies worldwide.
The study has proved the point that Millenials, who account for 33% of the European workforce and will constitute 47% by 2025 (according to figures by A.T. Kearney), are value-driven and look for sustainable, natural products and transparent, honest brand communications.
80% of the surveyed respondents consider sustainable packaging as an important factor of purchasing decision, while 85% see sustainable packaging material as an integral part of overall brand experience. Slightly less than a half Millenials (44%) are ready to pay a premium price for products in eco-friendly packaging, while 88% find fiber-based packaging materials as the most sustainable, followed by glass (74%), metal (37%) and plastics (18%).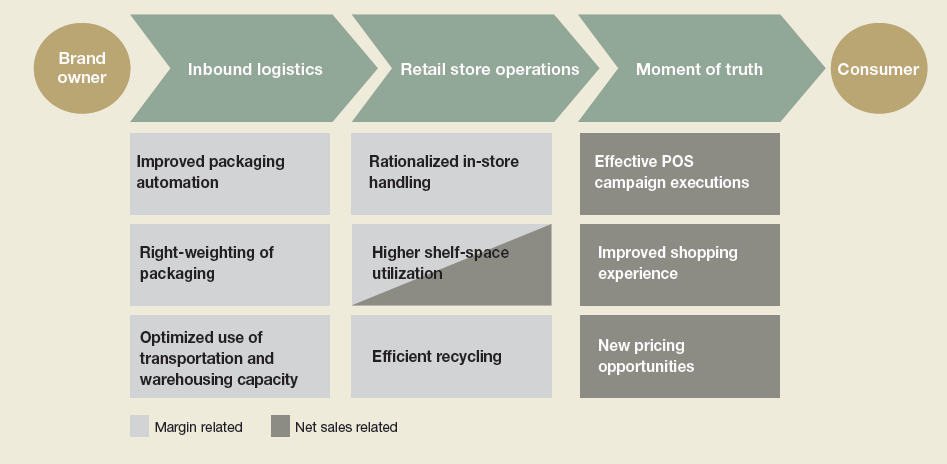 Stora Enso have analyzed there own sustainable packaging value chain and proved that using eco-friendly packaging can increase net sales by 2-4%, as well as EBIT-margin by 1.0-2.5 percentage points—which is a significant growth opportunity for consumer brands and retailers.
For more findings, figures and a detailed Stora Enso's business case study, please see the full report here.