Despite a common trend of conscious consumption and lower than average consumer confidence index in 2014, luxury market is on the rise in Britain, showing 4% growth in 2015 (versus 7% globally). The figure comes from a recent study by LuxHub, Havas Media Group's newly launched luxury consulting boutique, who surveyed 928 respondents representing 10% of the upper middle class from 10 countries: the USA, the UK, China, Russia, France, Italy, Germany, Spain, Saudi Arabia and the UAE.
The survey looks at the current consumer trends in the global luxury market, specifically in the UK, and analyses 40 of the top «power» global brands in this category.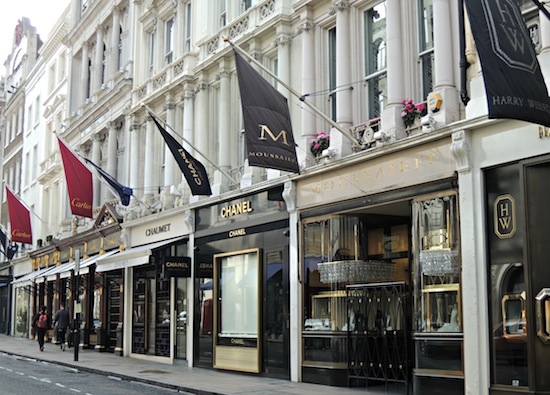 The major findings are, as follows:
1. 66% of UK luxury shoppers still prefer «power» brands to «niche» ones. This rate differs by country, with the lowest 43% in Spain and the highest 83% in China. When asked to cite some luxury brands spontaneously, the UK respondents named Rolex (19%), Chanel (14%), and Cartier (13%).
2. 78% of UK respondents define luxury in terms of quality and craftsmanship, while only 44%—in terms of personal reward, and 20%—as a status thing. Interestingly, the average percent of consumers considering quality as the main attribute of luxury goods, is lower—63%.
3. The average spend on personal luxury in the UK was £28,243 which accounted for 15% of household income. This was the second highest spend across six categories of goods—clothing & accessories, travel, jewellery, home furnishings, cars and art—after Russia (£36,078 per person). Interestingly, 89% of that average budget was spent on clothing and accessories.
4. As demand for luxury goods remains high, the market in the UK is expected to grow by 4% in 2015. Over half of respondents intends to spend on luxury the same amount, 27% expect to spend 30% more than last year, 17% plan to spend an average of 37% less.
5. 67% of UK respondents do online luxury shopping from desktop/laptop devices. Only 30% prefer to shop at physical stores, while 39% make purchases mainly online, and 32% — both online and offline.
As for the age groups, 56% of Millenials prefer to shop for luxury online. 48% of UK respondents feel that luxury brands should engage with social media. However, among Millennials, 72% hold this belief.
6. Discounting trend is the lowest in the UK of all surveyed markets. While just 33% of US luxury shoppers buy goods and full price and prefer discounts, the UK has the highest percentage of full-price luxury purchases — 55%.
More insights on the UK and global luxury market can be found at LuxHub.