The breast cancer awareness charity Coppafeel, founded by the disease survivor Kris Hallenga, continues its last year's high-impact visual campaign in the U.K. This year the advertised material features a collage of 24 pictures of bare-chested women, with each image accompanied by the word they chose to describe their breasts. These posters, created by the agency Karmarama, will run on digital outdoor screens nationwide until the end of February.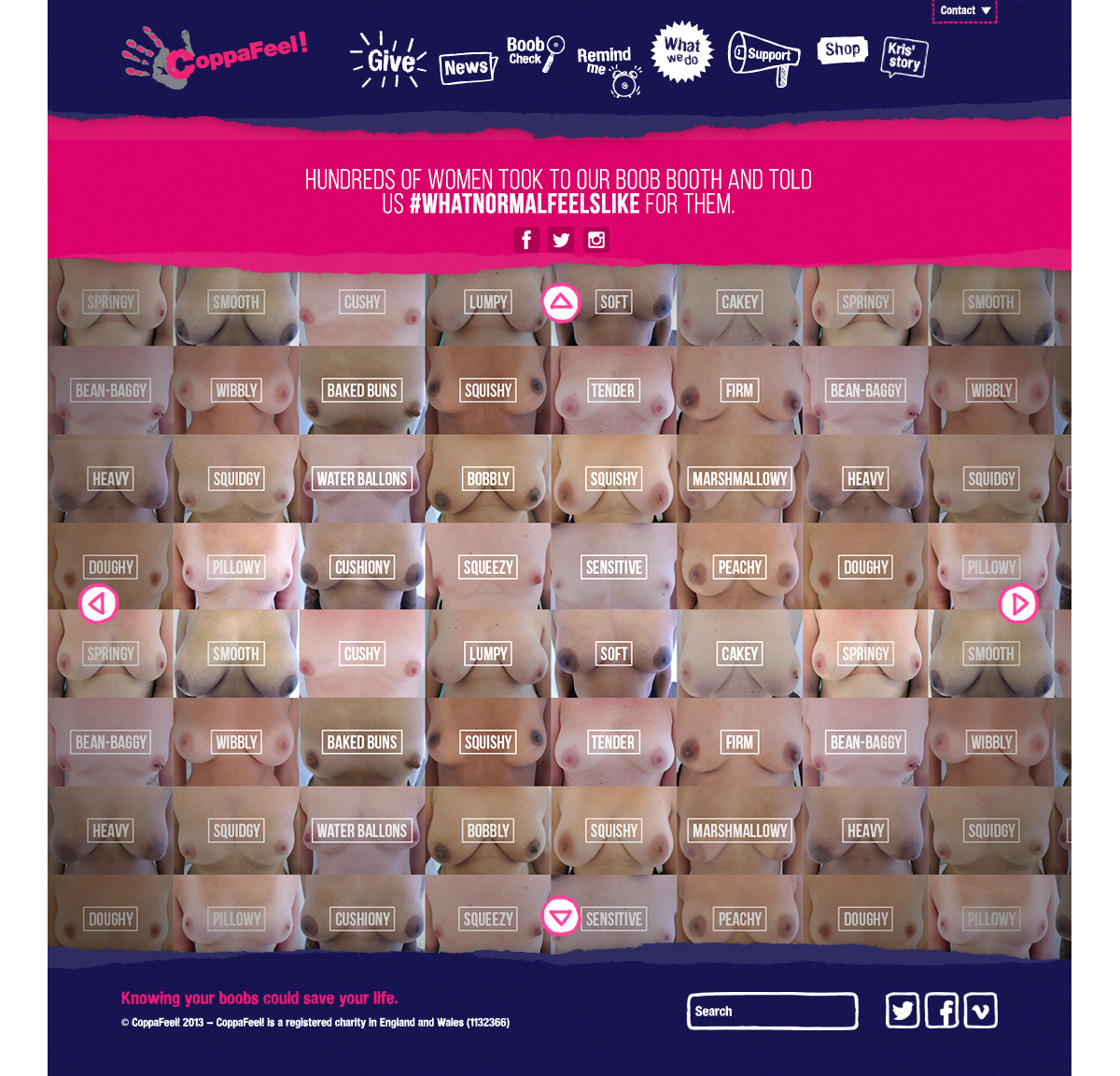 As well as the previous phase of the campaign, in which photographer Rankin took pictures of seven women and typographer Alison Carmichael painted their chest, the new of wave of #whatnormalfeelslike campaign aims to desexualise the topic of women body and emphasize the importance to do regular breast cancer check-ups.
Kris, who was diagnosed with the stage four breast cancer at the age of 23, says: «'The response to the campaign so far has been overwhelmingly positive and I'm so proud that women have embraced it so wholeheartedly. Society and the media think of breasts in a sexual way but this campaign gives boobs back to women and encourages them to think and talk about them in terms beyond size. We want to make it normal for girls to talk about their boobs and by sharing some of the words and images that women have contributed so far we want to keep the conversation going and save more lives."
More information about the charity and the movement can be found here.