Packaging design has reached a point of excellence. Certain categories in particular are massively leading the way—beer, spirits, new soft drinks and health foods for example—but the effect is there across the board.
We're in a situation where craft, authenticity and quality are in fashion everywhere, which is filtering through to packaging. Whether it's luxurious materials or pared back confident authenticity, this trend is becoming ubiquitous.
So what happens when everyone ups their game? Is the paradox that when everyone is great, no one is?
Well, though craft and authenticity makes for lovely packaging, it doesn't always make it effective.
Packaging is all about context—what is your competition doing? Your choices after that are: do something similar (not a great idea) or doing something disruptive. And as packaging all leans in one fashionable direction, then disruption again has to be the answer.
This type of 'crafted' packaging itself was at one time disruptive—think of Dorset Cereals' bold, tactile packs, standing out among the tigers and choco-squares of the cereal aisle. But the tactic has lost its edge now.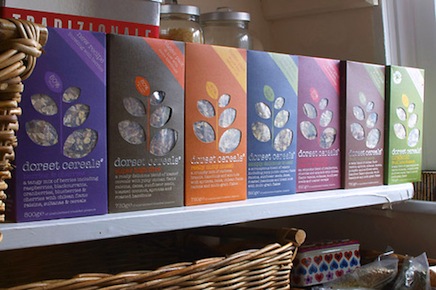 Obviously, the answer is not to reduce quality, or to veer, on principle, away from a trend that is incredibly popular with consumers. So the challenges for achieving stand out just get a little harder.
Integration is playing an even more important role here. When a customer walks into their local Sainsbury's, they aren't going to consider 70 types of butter. So visual cues on-pack from other media, if your brand can invest in advertising and additional marketing, are more important than ever.
But universally, it's time to go back to the shelf and take an even harder look at the competition—and work out how to communicate your central brand difference. It is brand and brand values that need to be the disruptive force now – not simply the look of the pack.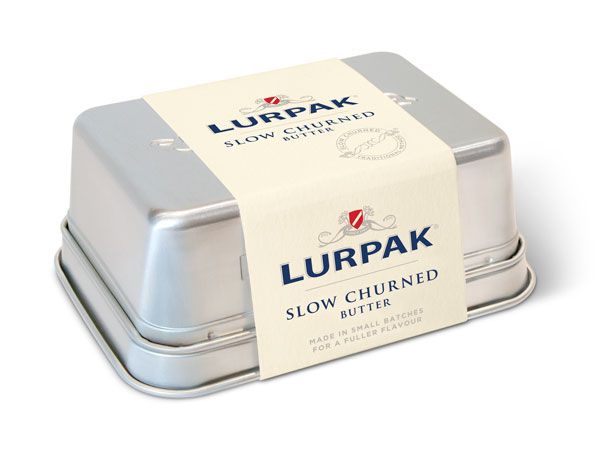 Lurpak is doing this brilliantly at the moment, bringing beautifully shiny silver packs of all shapes and sizes onto the shelves (achieving serious stand out in the sea of yellow on that aisle). The brand is increasing its space on shelf with products such as 'cooking mist' and clarified butter which look like they've just arrived from NASA±aimed at ambitious cooks—and clearly communicating its core value: Lurpak is there for the serious lovers of eating and cooking.
Getting products to stand out is definitely harder than ever. It's not just about great looking packs, but about ensuring that brands express their values more via packaging than ever before.
Branding, and the purpose of the product, has to shout louder than the way it looks. A good brand can be expressed in a million different designs, but the essential brand always needs to come through loudest of all.
About the Author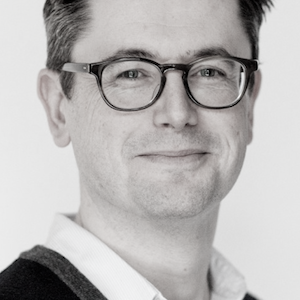 Chris Lumsden is the Co-founder and managing partner at Good. He founded the agency along with business partner Keith, in 2004. As managing partner, Chris works with Keith on the running, development and growth of Good.
During his career, Chris has worked on brands as diverse as Coca Cola, Harper Collins and BT. Prior to founding Good, Chris worked with Keith at 999 Design Consultants, and prior to that, was at BD Network and Swordfish London.
Today Good is one of the UK's most effective design consultancies, with client experience on brands including Bacardi, Ford, Scottish Power, Angostura, Land Securities and more.