McDonald's has tried a number of ways to revive customers' love and stimulate slumping sales, the worst in the past 12 years—in the U.S. specifically. 
Following a «24-hour day of joy,» a day-long marketing campaign in 24 cities across the world on March 24, the brand continues attempts to entertain the public with a fashion line of Big Mac-printed thermal underwear, bed linens, wallpaper, rain coat and rain boots, sold exclusively in Sweden from a themed online shop.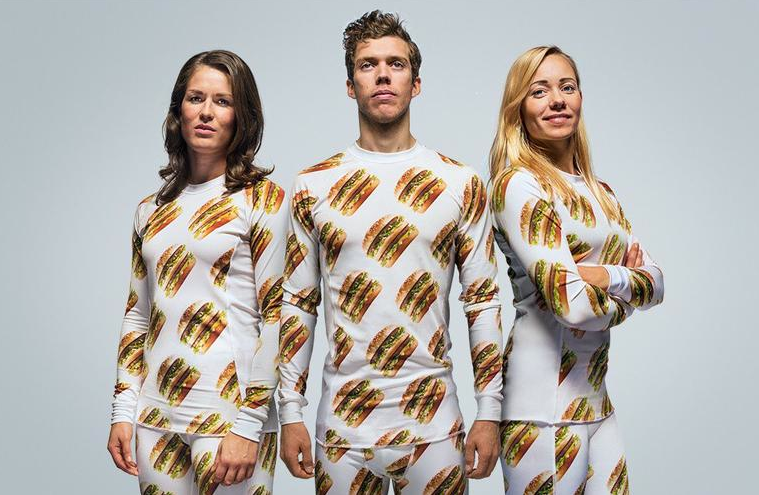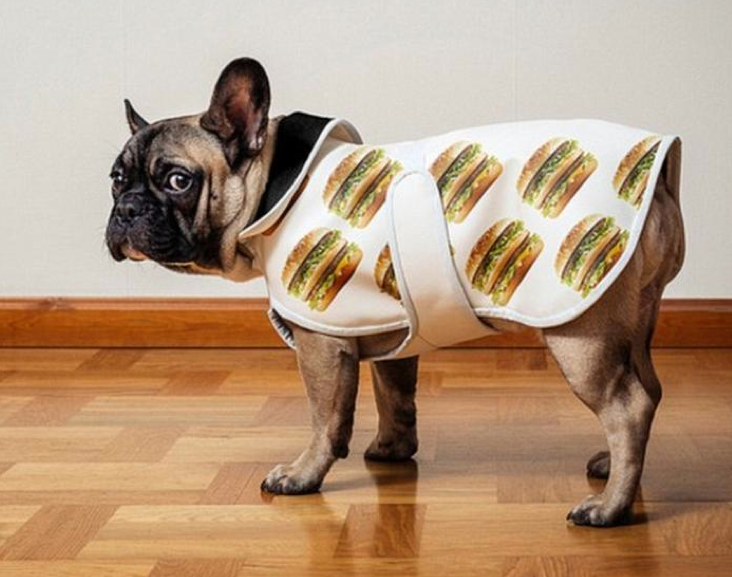 Earlier this week, as part of the «24 hours of joy» push, the Swedish national ski team performed a fashion show in Stockholm. A series of other international 'fun-bursting' events included a giant coffee cup installation filled with balls in Sydney, Australia; a pajama party in Italy; free breakfasts at drive-though in Philippines; or Jessi J's live performance on a bus in London.
All these marketing efforts, including a January «Choose Lovin'» campaign by Leo Burnett, were taken to boost slumping sales—both in the U.S. and in international markets. In the home American market the company hasn't reported positive sales figures since 2013 and stated a 14 pc fall in annual global profits.
To the B2C press McDonald's CMO Deborah Wahl explains the latest marketing efforts as a mission «to bring the world together in a fun, positive way like only McDonald's can.» However, the problem with changing customer  behaviour and poor sales lies nor in customer service, neither in «lack of fun.»
A new report by Morgan Stanley, aimed to reveal why people stop buying fast food from the biggest chains, sheds light on real McDonald's problem —the food and customers' perception of its quality.
29% of the respondents in the U.S. say they don't trust the quality of McDonald's food; 35% consider there are too many artificial ingredients on McDonald's menu.
| | | |
| --- | --- | --- |
| Reasons for indicating «less often» | Brand | Top Score |
| Spending less on eating out | Starbucks | 57% |
| Making switch to a healthier diet | McDonald's | 51% |
| Go to another restaurants more often | Buffalo Wild Wings | 43% |
| Increase in prices | Red Lobster | 43% |
| Food with too many artificial ingredients | McDonald's | 35% |
| Don't trust the quality of food | McDonald's | 29% |
| Food quality has gotten worse | Burger King | 27% |
| Menu is boring and not appealing | Donimo's Pizza | 27% |
| Fewer promotions | Dunkin Donuts | 23% |
| Quality of service has gotten worse | Burger King | 22% |
| Taste has gotten worse | Chipotle Mexican Grill | 22% |
| Atmosphere and ambiance has gotten worse | Chili's | 19% |
However, despite the fact that Millenials say they favour fast-casual 'natural' food joints like Chipotle or Panera Bread, McDonald's restaurants are the most visited by Americans of 20-30 years old.