A battle for customers' love and wallets between global stalwart brands and nimble tech-savvy challengers gets a new spin: the latter arrange funding programs for the former to fuel innovation culture in their organizations and get a fresher vision. Instead, startups get access to knowledge, financial support and customer base of global corporations: a win-win situation. 
BMW Startup Garage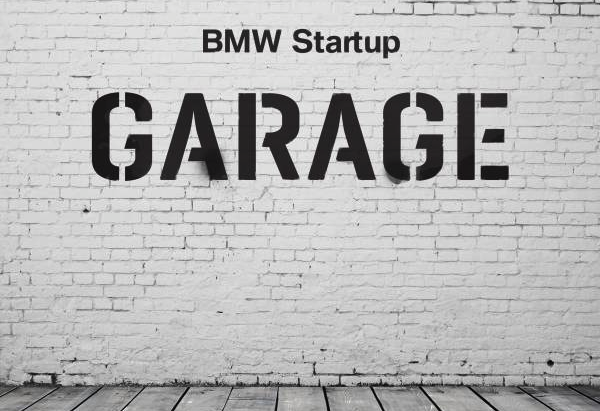 Today, April 7, the German automaker has created a new innovation platform BMW Startup Garage that will attract small teams of engineers and developers disrupting the automotive industry with breakthrough technological solutions.
In collaboration with Munich Technical Universitiy's  Center for Innovation and Business Creation, UnternehmerTUM, the BMW team curated by Gregor Gimmy, Matthias Meyer and Thomas Wagner are launching an accelerator programme "TEchFounders" that is set to select the best tech startups from all over the world with an idea or project in the automotive sector, preferably but not mandatory. The aim of this program is to develop collaboratively a fully functional prototype and draw a sound business plan with the help of BMW Group specialists. Applications are accepted here.
Diageo Technology Ventures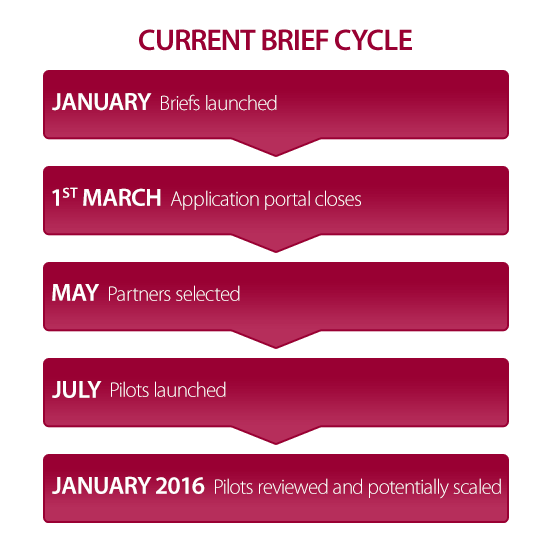 A similar 'incubator' programme attracting tech startups was launched by the U.S. alcohol drinks giant Diageo last September. In January 2015, the two briefs were submitted online for a chance to suggest a project and get a pilot funding of $100,000: 1) anti-counterfeit solutions and 2) smart packaging solutions (sensorial, connected or using electronic printing techniques).
In May 2015, the best startup teams will be selected; in July 2015, the pilot projects will be launched. It is expected that in January 2016 the best projects will be reviewed and scaled. Application deadline was March 1st 2015. Submissions were accepted via the F6S portal.
The Unilever Foundry | Foundry 50, 2015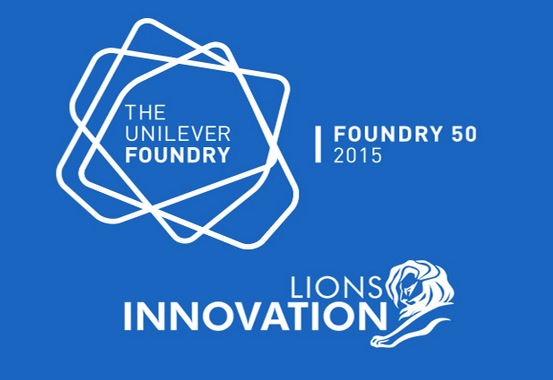 Another global company, an FMCG brand Unilever announced the hunt for tech startups even earlier, in May 2014. This year, the Unilever Foundry platform has joined forces with the international festival of creativity Cannes Lions to select 50 marketing technology vendors, Foundry 50, who will become the backbones of new Unilever-owned innovative businesses «helping brands better connect, engage and relate with people.»
Startups that meet four criteria (innovativeness, relevance to the brand and marketing industry, incorporation less than 5 years ago, raised equity funding under $10 million) can apply on the Foundry 50 platform for a chance to present their projects at Cannes Lions Festival on June 25-26.
The best 50 teams will be selected by a panel of judges including Brent Hoberman, co-founder of Lastminute.com; Rose Lewis, co-founder of startup accelerator Collider; Rob Dembitz, head of Lions Innovation; Caitlin Ryan of Kamarama; Olivier Garel, head of Unilever Ventures, and Marc Mathieu, senior VP of Global Marketing at Unilever.
Application deadline is April 30, 2015.