The chocolate snack will see the packaging redesign featuring a new «YouTube break» logo. This will be the first major packaging overhaul in the brand's history—although limited-time only.
The confectionery brand Kit Kat is launching a new marketing campaign «Celebrate the breakers break» that will see the replacement of regular packaging with 600,000 limited-edition wrappers featuring over 400 different designs for 72 types of breaks. The company plans to release over 100 m of bars during the campaign in the UK and Ireland to celebrate the brand's 80th anniversary in the country.
Prioritizing display video ads as the most viewed type of the content online, Nestlé partners with Google to promote its branded entertainment pieces on YouTube using the voice recognition technology. When a smartphone user searches for «YouTube my break» or «Kit Kat YouTube my break» with the voice, he or she finds a featured video by Kit Kat followed by four other popular videos of the day.
According to the recent Google study, 42% of online video ads are not seen by the UK Internet users, excluding YouTube. The company reports that around 83% of mobile web content/ads on the platform are viewable; 81 are seen on tablet devices and 53—on desktop. The Nestlé marketers are sure this new Kit Kat/YouTube collaboration will make the UK customers' breaks with the chocolate bar 'even more enjoyful' and will increase the brand's digital performance.
The «YouTube break» package redesign will be the first major pack visual update since 1945 when the signature red wrapper was replaced with the blue one for two years during the WWII.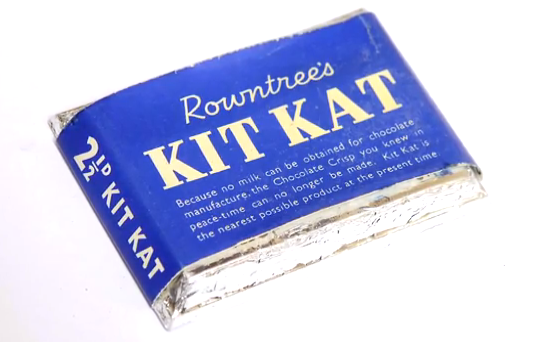 More details and commentaries are available in the video below.