Together with JWT Amsterdam, the Dutch beer brand Heineken has recently launched a social experiment that involved hundreds of GPS-enabled techy beer bottles.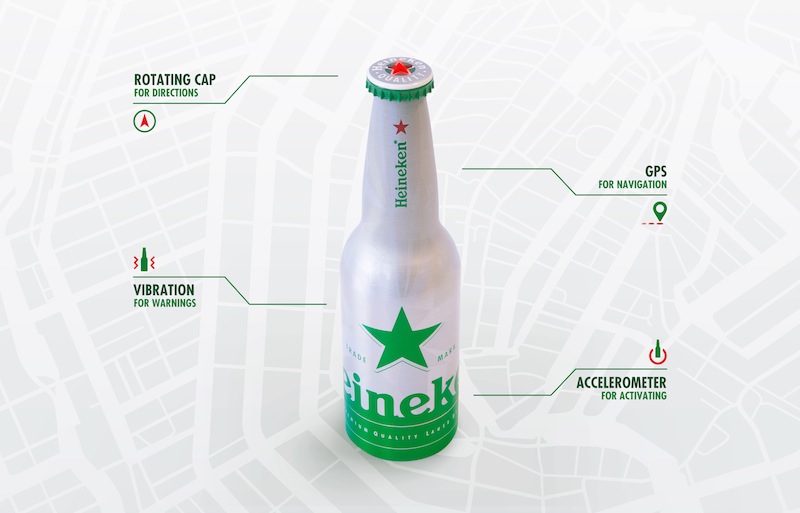 Dozens of bottles 'with a secret content' were set on green round bases in the most popular public places in the centre of Amsterdam. When people stopped by to get a closer look at the lonely bottle, the red star on the cap lighted up and the cap itself began rotating. A tiny glowing spot on a point of the star guided the people through the city centre—and led them directly to the Heineken Brewery Museum!
This idea aimed to attract visitors to the Heineken Experience, the brand's branded museum, which saw 730,000 visitors in 2014.