PulsePoint, a U.S. technology platform for digital marketers, has teamed up with the online journal Digiday to conduct a survey on the future of content and native ads—as seen by 500 leading U.S. and U.K. brands, agencies and publishers.
The survey finds that 67% of brands and agencies use content marketing (CM), and 66% — native ads to support brand engagement objectives, however, standard display and search still take up the leading shares in an average digital media split.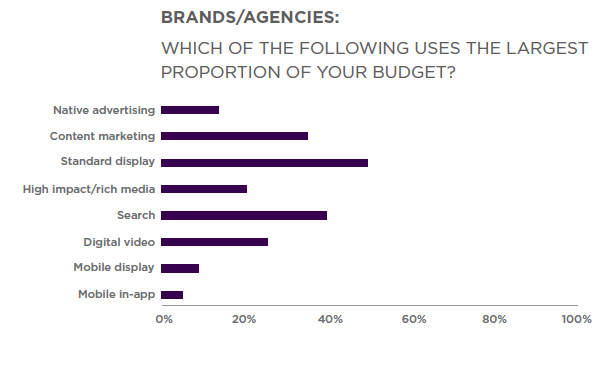 Over 60% of brands consider CM 'significant' to their marketing strategy, while nearly the same number of publishers, 61%, say CM is significant in terms of their revenue models. At the same time, nearly 57% of the respondents say the industry understands these two forms of marketing «not too well.»
The respondents expect that in two-year time CM and native will grow by 59% and 46%, despite the current barriers, such as lack of resources to create quality content (55%), lack of measuring metrics and ways to prove ROI (50%), and lack of content targeting and distribution options (34%) among others.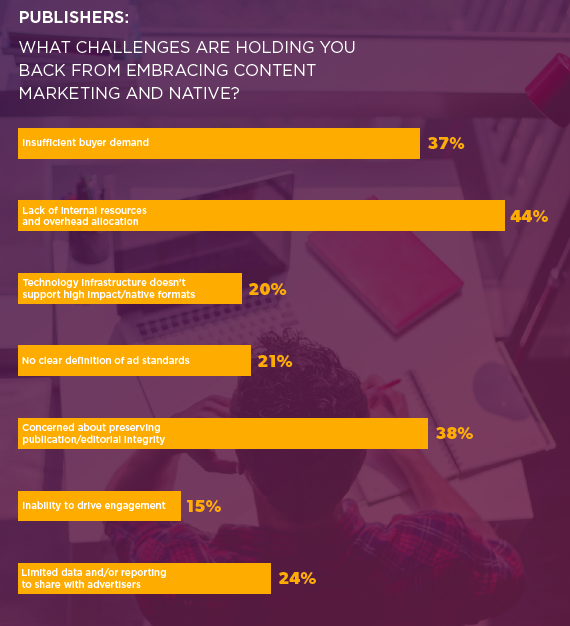 Impressions, CTR and number of social engagements are still the most cited metrics to measure the success of content native ad campaigns by brands and agencies, whereas time- and attention-focused metrics like time on page, time in view, scroll depth and velocity are still underestimated.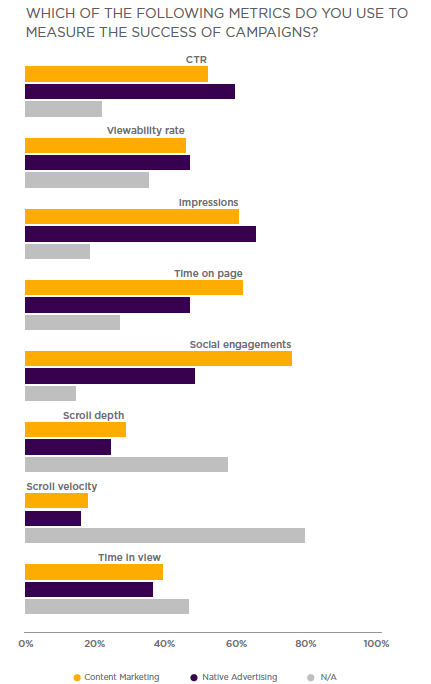 An answer to this problem may be an automated software that publishers could use to deliver content and native to highly targeted groups of readers, providing transparent on-demand analytics to advertisers. 60% of the surveyed experts think that programmatic content marketing will provide more precise data-driven targeting, 58% expect better measurement and optimization techniques, 45% hope to distribute content at scale, 29% are going to create content quality with it easier and faster, while just 11% don't believe automation technology could help at all.
For more insight and figures, see the full report here.