Last Saturday saw the final award ceremony that concluded the 62nd Cannes Lions festival. 
Overall, this year's event has spanned seven full days of impressive content delivered by nearly 500 speakers, welcomed over 37,000 entries and 13,500 delegates, held seven Young Lions competitions, and hosted five award ceremonies and two gala events.
Here's the roundup of the the Grand Prix recipients in the 22 categories.
Creative Effectiveness
Volvo Trucks, Live Tests; Forsman & Bodenfors
A series of «live crush tests» of Volvo that prove its superiority.
Cyber
Under Armour, I Will What I Want; Droga5 New York
Gisele Bundchen demonstrates her never-give-up attitude and stamina, continuing to do what she wants despite of public appraisal or disapproval.
Design and Promo & Activation
Volvo, LifePaint; Grey London
Invisible in the day light, this reflective dye is to improve satefy of cyclists on the road at night. 2,000 of tubes were sold in the UK stores for cyclists on an instant.
Direct
Volvo, The Greatest Interception Ever; Grey New York
Instead of rotating a standard TV ad during the Super Bowl, Volvo suggested that the TV viewers tweeted their ideas on who to gift with a new Volvo XC60 every time they saw ads of other automotive brands.
Film
Geico, Unskippable: Family; The Martin Agency
15 seconds of 'unskippable' ads from the insurance company during which a dog manages to crash down everything from the table.
Leica, 100; F/Nazca Saatchi & Saatchi
100 years of photography with iconic Leica cameras.
Titanium & Integrated
Domino's Pizza, Emoji Ordering; Crispin Porter & Bogusky
The agency came up with an idea to make pizza ordering possible via Tweets using emojis only.
Nike, Jordan, Re2pect; Wieden + Kennedy New York
Paying homage to Derek Jeter, the former captain of the baseball team New York Yankees.
Film Craft
John Lewis, Monty The Penguin; Adam&EveDDB
A masterfully crafted story about friendship between a boy and a penguin.
Innovation
What3Words, a multi-lingual service of assigning addresses everywhere in the world.
With this service, around 4 billion people received exact addresses which improved their accessibility in case they needed help from non-profit social organizations. For this purpose, the developers of the project divided the world map into a net of 57 billion squares 3*3 meters large. They assigned an exact address of three words to every square. The What3Words apps for iOS and Android are available here.
Radio
Soundcloud, The Berlin Wall of Sound; Grey Berlin
To celebrate the 25th anniversary of the fall of the Berlin Wall and to pay tribute to the post-war victims, the music streaming service Soundcloud has created a 'music wall' made of real sounds of those dreadful times. The track lasts 7 minutes 32 seconds — exactly how long it takes for the sound to «come» all 155 km along the Berlin Wall.
Product Design
Lucky Iron Fish Project
The project for the Cambodians who suffer from iron deficit in their diet. The namesake company Lucky Iron Fish™ created sets of little metallic fishes made with iron that could be added in the dishes during the cooking process to overcome the iron deficit.
PR
Always, Like A Girl; Leo Burnett
The women-empowering experiment from Always aimed to prove that girls can do everything just like boys.
Media
Vodafone, Red Light Application; Y&R Istanbul
An application for Turkish women suffering from home violence.
Glass
P&G Whisper, Touch the Pickle; BBDO India
In India the word «periods» is considered taboo, so the intimate sphere of women's life is stigmatized. For example, there's a prejudice that during these special days women mustn't touch canned pickles so that they don't go bad. The women's hygienic brand Whisper from P&G conducted a revolutionary campaign to debunk myths about this topic.
Outdoor
Apple, Shot on iPhone6; TBWA Media Arts Lab
A beautiful photographic campaign about the new iPhone 6.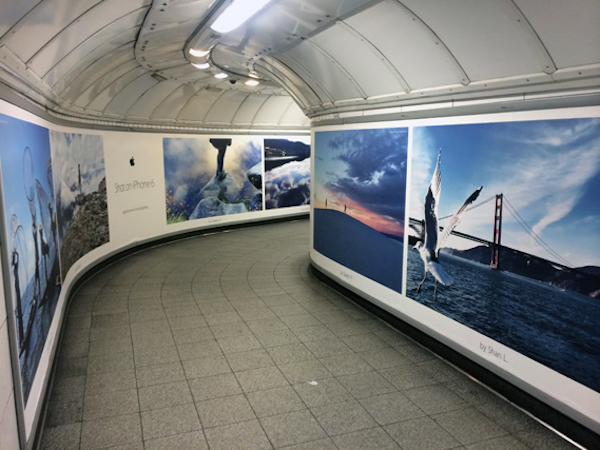 Mobile
Google Cardboard
Google's cardboard glasses that miraculously turn into virtual reality gadget with the help of a smartphone.
Press
Buenos Aires Public Bike System, Never Stop Riding; The Community
Public bike rental service in Buenos Aires launched a series of posters announcing that they were now open 24/7.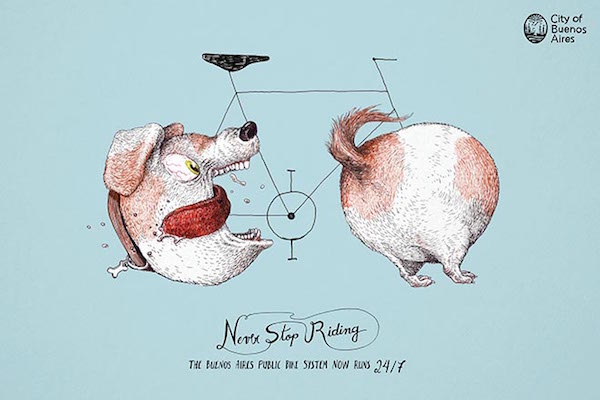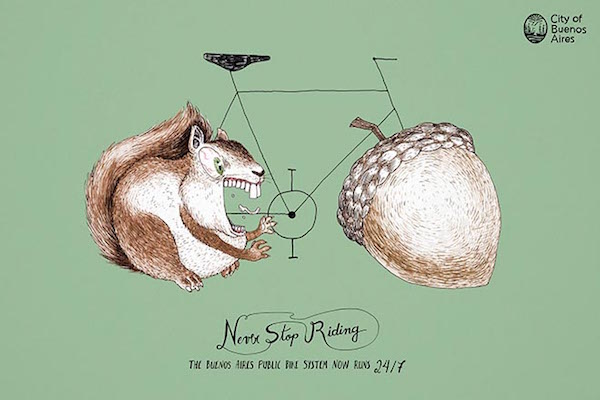 Health
Astrazeneca, Take It From A Fish; DigitasLBi
The campaign educates viewers about healthy eating and the benefits of good food.
Sport England, This Girl Can; FCB Inferno
This was a motivational campaign aimed to encourage girls not to depend on public opinion and do sports no matter how they look.
Always, Intimate Words; Leo Burnett Mexico
In the language of Sapoteks, Mexican Indians, there was no a word referring to women's genitals,  because those parts of bodies were considered taboo. For this reason, many women could not explain the nature of pains of discomfort—that led to spreading of ovarian cancer. «Always» gathered local linguists and female representatives of the tribe to come up with a word for women genitals, and published a dictionary with illustrations for the next generations of women speaking that language.
Grand Prix for Good
ALS Ice Bucket Challenge
The world's most famous flashmob that attracted funds and public attention to the problem of ALS disease won the Grand Prix for Good, just like Leo Burnett's forecasts had predicted.
The full list of winners is available at www.canneslionsarchive.com.