In time for Father's Day, the Danish beer company's R&D centre, Carlsberg Laboratories, has teamed up with the local beauty brand Urtegaarden to create a men care line made of real beer.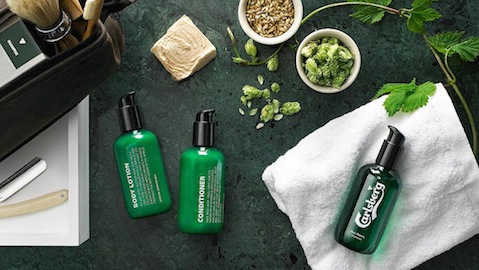 Each product—a shampoo, a hair conditioner and a body lotion—consists of 0.5 l of real Carlsberg beer that was frozen, powdered and added into basic products. This limited edition can be purchased as a set online.
The main components of a good beer —yeast, hope and barley — are rich in vitamin B and proteins which makes them quite common ingredients in natural skin care. Watch the video about the creation of the Carlsberg Beer Beauty line.