There's an age-old debate for design agencies that rears its head every time a brief requesting 'prior experience'—or instead, a total absence of competitive clients—comes in.
Is it better to be a specialist with deep knowledge in a narrow sector, or to be a generalist with a broad range of design skills applied across a variety of sectors?
We've battled with this dichotomy since our inception over ten years ago. Fantastic debates with pros and cons for both options, but actually, I think the answer lies in a third way.
If you work across a wide variety of sectors (as we do)—wouldn't that make you a generalist?
No, not really. Teams that work across hundreds of thousands of hours on defining, designing and building brands that really deliver can hardly be thought of as having a 'general' knowledge.
When you work across a number of sectors, the central specialism comes back to simply putting the brand at the centre of things. A broad knowledge means you approach every challenge with an open mind, but a specialism in getting it right.
When a brand is done well, with rigour and honesty coupled with responsible and applicable design skills, it is the guiding light for everything a company, service or product has to do to succeed.
A good brand, when built to last, is, as my more polished competitors would say, 'media agnostic'. It will work anywhere it's needed to engage the desired audience. Influencing everything from a packaging structure to milliseconds of online interaction and the materials of the chairs in reception. It'll raise spirits, bind the disparate, build loyalty, convert the sceptics and get better with age.
So, if you happen to have the skills and expertise to deliver true branding that really works across sectors, budgets, products and services, you're not a generalist at all, you're a deep specialist.
A good analogy would be BMW. They use the same principles of engineering excellence, design and innovative simplicity to deliver a huge range of transport solutions for a broad range of budgets and consumer needs. A serious specialist in their field, but not targeting a single narrow market. No one could accuse BMW of being automotive 'generalists'—but you know that whatever they turn their hand to will be best in class.
About the Author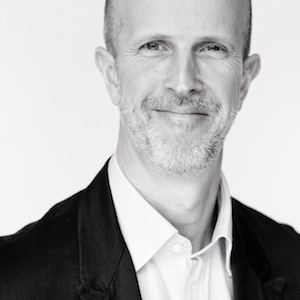 Keith Forbes is the creative partner and a co-founder of Good.
With over 25 years experience in design, branding and advertising Keith set up Good in 2004 with Chris Lumsden. Today it is one of the UK's most respected and effective branding consultancies with clients as far afield as Russia, India and the USA where he consults at a strategic level for the likes of Ford, Campari, Honeywell, Angostura and Unilever.
A previous MD of the Year and Board Director for the Design Business Association (design's governing body in the UK) he is also a guest lecturer at Duncan of Jordanstone College of Art where he gives something back the the next generation of the industry.