While Coca-Cola GB is unifying four varieties under one brand, the Italian division of the company has unveiled a new collaboration with the fashion house Trussardi. Together with another novelty, a 100% recyclable PlantBottle, the limited edition Coca-Cola cans and bottles debuted at the Expo Milano 2015 last week.
There are two 330-ml cans of Coca-Cola Light: one in green-red-and-cherry featuring an iconic greyhound motif, as well as a shiny gold variant with a lizard print. There will be two special limited-edition package designs for the regular Coke bottles also featuring the dog silhouette.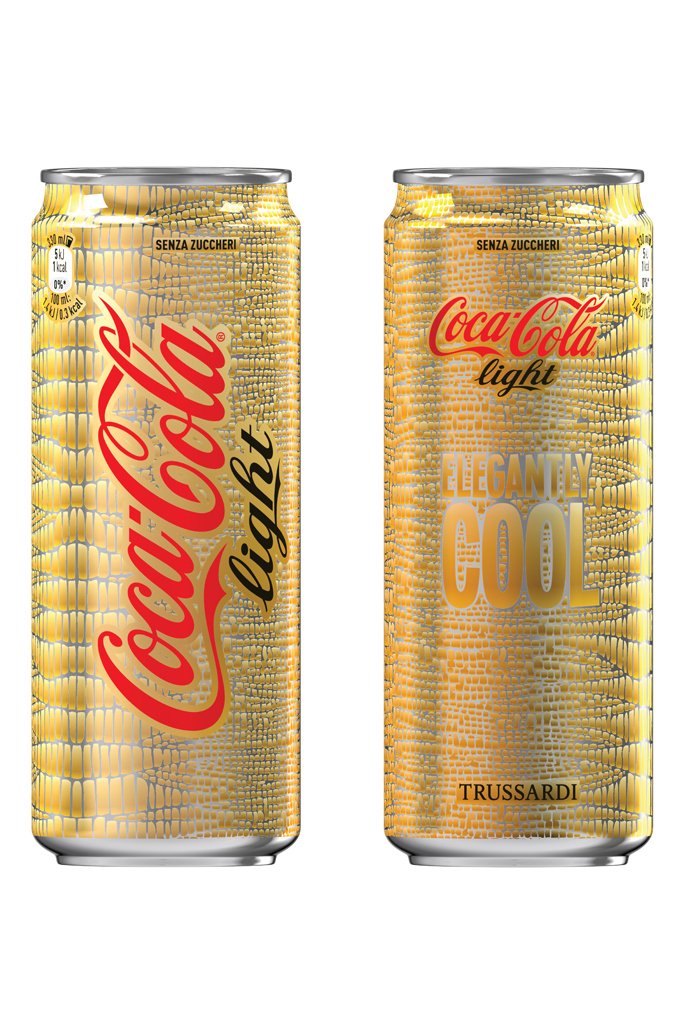 As well as the previous collections by Roberto Cavalli, Marc Jacobs, Moschino and Salvatore Ferragamo, Coke Trussardi will be available at select locations across Sicily for a limited time only, until the exhibition ends in October.
The second new item at the show, the PlantBottle that was first introduced in 2009 with 30% recycled plastic content, now boasts its fully plant-based origin and environmentally friendly cues explained in the video below.
Now the PlantBottle accounts for about 30% of all company's packaging in North America, and about 7% — in the world. The Coca-Cola's patented technology of plastic production from sugar cane is also being licensed by Heinz, Nike, P&G, Ford, and SeaWorld to make their plastic-containing products more sustainable.
The company does not specify when the fully recyclable bottle will go into mass production, however, notes that it will substitute regular PET bottles by 2020.