Last month, the beer giant Carlsberg presented the first prototype of the bio-degradable «Green Fiber Bottle,» announced earlier in January 2015 at World Economic Forum in Davos.
The development of the revolutionary bio-based beer bottle is a three-year project by Carlsberg Circular Community (CCC), a new partnership that seeks to create innovative packaging materials in collaboration with the Danish fiber-based bottles manufacturer ecoXpac.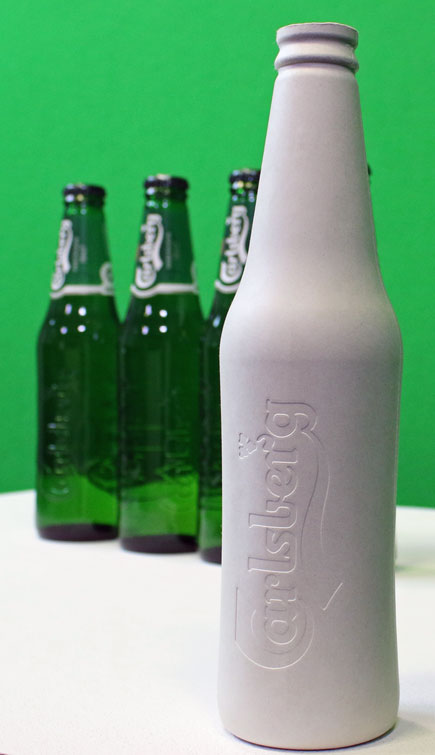 All parts of the Green Fiber Bottle including a cap will be made from sustainably sourced wood-fibers. The plain white prototype already has an embossment, however, the final bottle will also feature Carlsberg's identity.
Answering why bio-degradable bottles are more sustainable than the glass ones, Carlsberg CSR Director Simon Boas Hoffmeyer commented:
"First of all, it will be made from renewable materials (bio-based), which means that it will not run out, if sourced sustainably. Secondly, if it should happen, that the bottles are not collected after use, the fact that it is bio-degradable will act as a built in fail-safe mechanism ensuring, that the bottle decomposes to soil."
CCC also collaborates with Technical University of Denmark and Innovation Fund Denmark on this particular project, while there are seven more industrial partners, such as Rexam, Arkema, Petainer, etc. on other endeavors.