We're all aware that the days of going into a travel agents office to book a holiday or get recommendations, are gone. Instead with the rise of sites like TripAdvisor, everything is done online—flight comparisons, reviews, last minute deals and car rentals. In fact, according to recent statistics from eMarketer, mobile has rapidly changed the way we research and book our holidays.
Step one: Booking flights and accommodation
People always like to get a good deal, particularly when it comes to booking flights and accommodation. An empty seat on a flight or an empty room is wasted money, so offering greatly reduced rates can really tempt in the punters—but what's the best way to shout about these deals?
Retargeting those online deal hunters is not an easy task. Only 22% of all emails are read compared with 98% of all text messages, so choosing the right channel to offer notifications can make a big difference in customer re-engagement.
Step two: Airport bound
Organising transport to and from the airport can be a stressful and expensive way to start your holiday.
A taxi is probably the easiest mode of transport to the airport and people can now book, pay and get a message confirmation about their taxi with just a few clicks. Your phone also acts as a geo-locator so your driver knows how to find you.
In some cases, public transport is the quickest way to navigate busy urban centres. Most train companies offer mobile apps where users can book and pay for tickets on the spot. SMS booking confirmation and travel alerts are always helpful in these situations.
Airport car parks give customers the opportunity to pre-pay for their parking spaces and send a text to confirm their space. No time is wasted in trying to find a space, get a ticket or remember where the car was parked in the first place.
Step three: Departures
We have all spent time winding around the fenced queues to the check-in desks. This process has been made more manageable now with the help of mobile check-in. Holidaymakers can simply do this on their smartphone when they arrive at the airport and receive their boarding pass on their device.
Unfortunately flights do get delayed and sometimes cancelled—many airline companies now let their customers know via text if their flight has been delayed, offering them an extra hour in bed or at the hotel pool before making their way to the airport.
Step four: Your holiday home
International hotel chains like Hilton now offer their guests the chance to check into their hotel rooms via mobile. Customers can use their device as the room key and as a communication hub. Room service and general enquiries can all be dealt with via SMS chat and the checkout process can also be managed from a mobile device.
Step five: Sit back and relax
Holidaymakers can keep track of their finances whilst away as most banks now offer customers the chance to opt in to receive text alerts. People can now check their bank balance or get notified about suspicious transactions via SMS, so they're always in control.
Sun, sea, sand and SMS
With more than half of consumers interested in opting into a brand's SMS loyalty programme and SMS marketing campaigns 10 times more likely to be redeemed, mobile is playing an increasingly bigger part in the future of the travel industry. Going away on holiday and jumping on a plane is now easier than ever—mobile has changed the days of fed up faces as excited kids and anxious adults wait in endless queues to an experience that is fast, easy and stress-free.
About the Author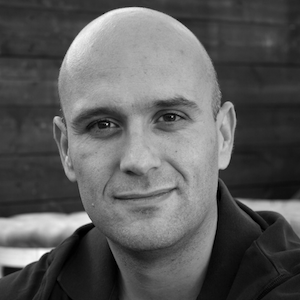 Juan Ageitos is Senior Marketing Manager at mGage. He manages the European marketing team at mGage for a fully functional SaaS solution that enables organisations to engage citizens and stakeholders via mobile channels including SMS, MMS, e-mail, social networks and mobile apps.
Juan has been marketing cutting-edge technologies for over seven years, establishing strategic relationships with major companies. Prior to mGage, he held management positions at Navteq, and Nokia.