Acquity Group, a brand e-commerce and digital marketing company, part of Accenture Interactive, has surveyed 2,035 Americans of 18 y.o.+ to research their shopping decisions made as a result of digital engagement with the brand. Particularly, the study answers the question whether branded content "sells", and if so—which channels are the most trustworthy.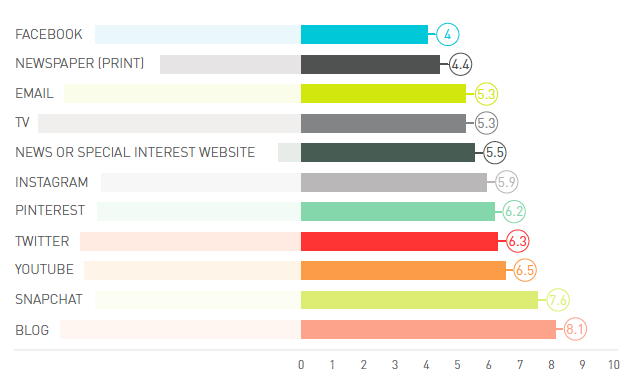 As expected, the results vary depending on the age group. Younger people of 18-22 and 23-30 years old tend to trust branded content published on Facebook, while the older generation chooses printed press as the most trustworthy source of information by a brand or a company. The general results for all age groups are in the table below. Interestingly, blogs are the least trusted source of branded content.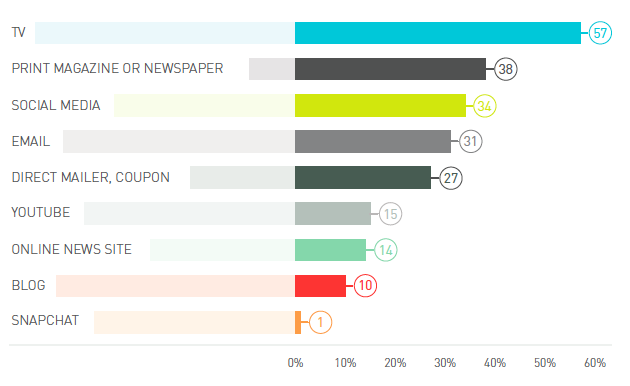 When it comes to the source of information that influences purchasing decisions most, TV tops the ranking with 57%, followed by printed magazines and newspapers (38%).  At the same time, around 35% of the respondents say they have never tried a new product that was implicitly advertised on either of these channels.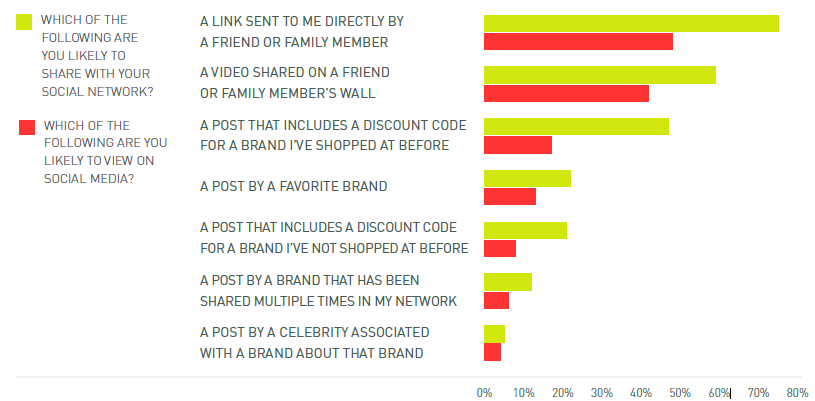 When asked about what type of content they would most likely share with their social network, the majority (77%) have chosen an answer "a link sent to me directly by a friend or a family member." The content that people are least likely to share is posts by a celebrity associated with a brand.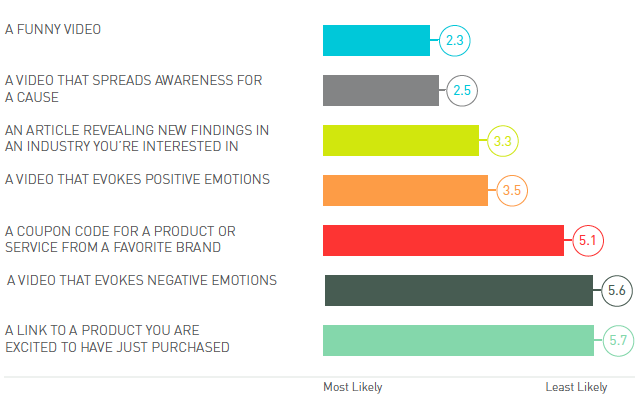 The American users are most likely to share online funny videos and spread awareness about social causes, while links to the recently purchased products would be the least likely shared with their network.
More insights and figures are available here.