The brand consultancy FutureBrand has released its ranking of the world's 100 most valuable companies from the PwC Global Top 100 Companies by Market Capitalisation report, as they are perceived by the global 'informed public'.
The agency has surveyed 3,004 respondents from 17 countries to get the data for their quantitative analysis and rank companies by strength of perception across 18 specific attributes within the dimensions of 'purpose' and 'experience'.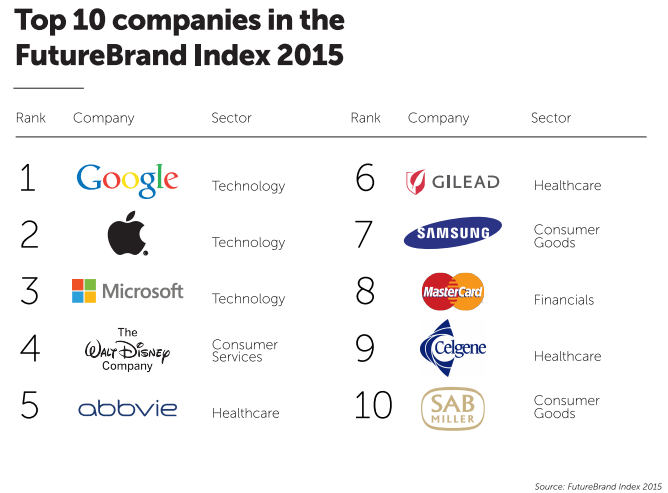 Google is the number one best perceived company for the second year in a row, followed by Apple and Microsoft. It scores particularly highly on consistency (51%), pleasure (54%), authenticity (50%), innovation (54%) and indispensability (50%), however, loses to Apple on trust and individuality.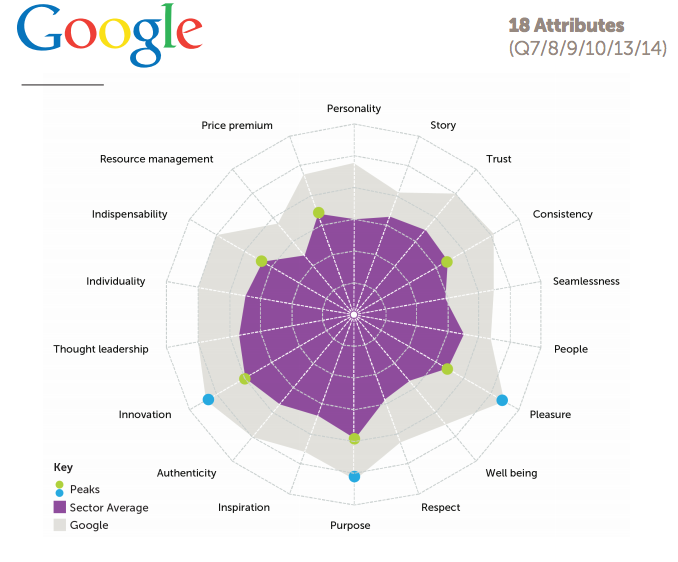 Overall, technology and healthcare companies demonstrate the strongest attributes—33% and 29% average score, while oil& gas and financial sectors perform the lowest—19% and 22% respectively.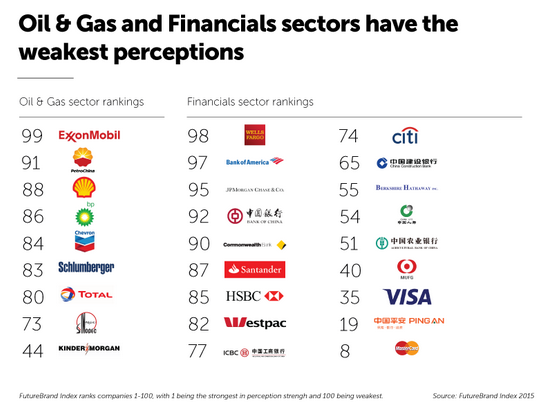 Despite the fact that the market capitalization of the global Top 100 Companies has risen by 8% from 2014 (to $16,245 trn as PwC calculated), their perception by the main stakeholders has not been significantly more positive. The sharpest declines in perception strength demonstrate the U.S. companies, however, they still dominate the top spots.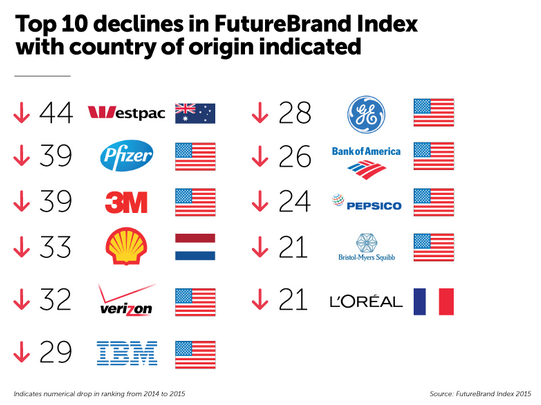 At the same time, perception of the world's largest Chinese organizations improves. Ten of them score 6% up this year, rising China to the 13th position of the 18 countries (the UK is the 15th, for example).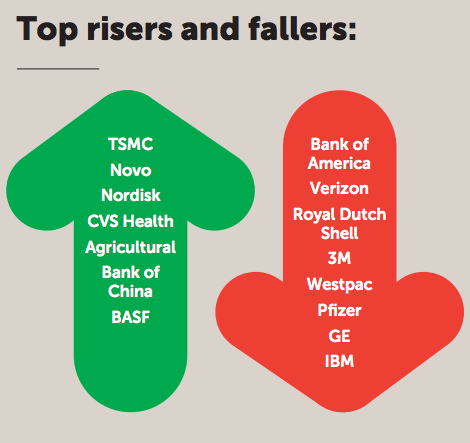 Tom Adams, global head of strategy at FutureBrand, said:
"There is a strong case to monitor perceptions as avidly as we monitor share prices. Being responsive to currents in society at large, they offer a degree of foresight and in many cases seem to contradict the market verdict."
Clifford Tompsett, Capital Markets Partner at PwC, added:
"Widespread perceptions matter increasingly for globalised companies that touch our lives in different ways and are therefore worth contemplating alongside other traditional financial measures when assessing organisational strength, such as share price. They matter because they underpin the kinds of actions that influence individual companies such as attracting talent, finance and customers."
The researchers behind the Futurebrand 2015 ranking make a conclusion that the main drivers of future organizational success of any company will be thought leadership, innovation and authenticity.
More findings and figures are available here.