The French PR measurement software firm Augure has surveyed 603 senior and middle-level communications and marketing specialists from Europe, USA and Latin America to find out how they use influencer engagement practices and whether they find them effective.
Overall, 75% of marcomms practitioners find influencer engagement either 'effective' or 'very effective,' especially for raising brand awareness (93%).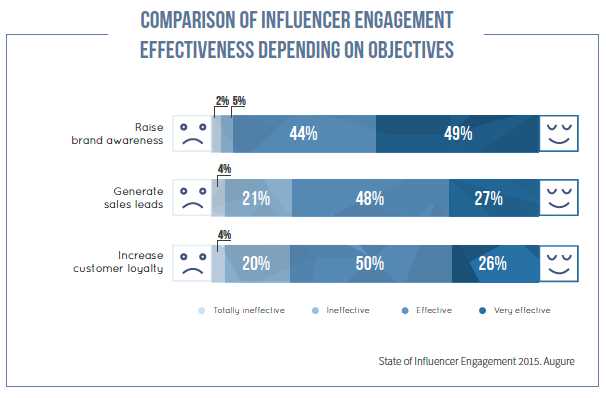 Among the top challenges in building the influencer engagement strategy the respondents name difficulty to identify the right influencers (75%) and finding the right tactics (69%).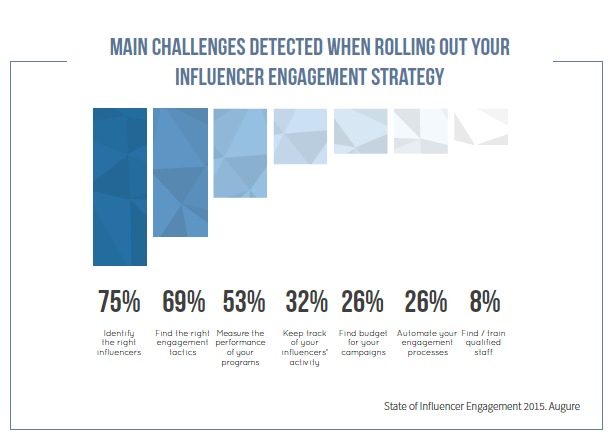 The most popular case of involving influencers in marketing strategy is to distribute branded content with their help (67%), launch new products and co-create content (59% each), as well as engage them in events (45%).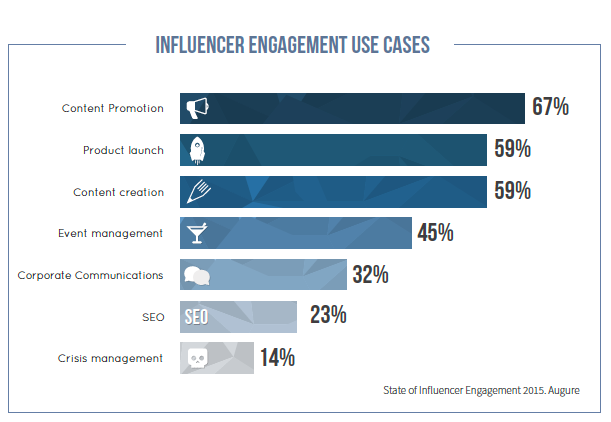 The most popular platform for consumer engagement with influencers is Twitter (68%), followed by blogs (54%), Facebook (51%), other online media (42%) and Instagram (24%). However, these figures are general and vary depending on the industry. For example, in such industries as fashion, cosmetics or tourism visual platforms (Instagram, Vine, Pinterest) play the leading role as platforms for influencer engagement.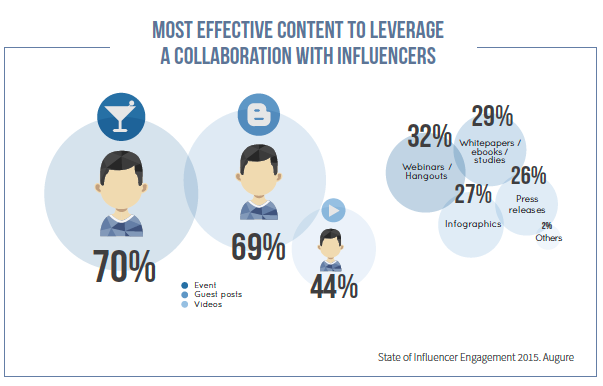 As for the types of content for influencer engagement, offline events are considered as the most effective by 70% of the respondents, followed by guest posts (69%), and videos (44%).
Despite the fact that 69% of specialists never pay influencers, the answers differ by industry and region. Marketing professionals are more likely to pay (and 12% do so) than communication specialists (just 2% do so). At the same time, the U.S. respondents are more likely to work with influencers on commercial basis than European specialists (14% versus 3%).
Interestingly, about 20% of the respondents to not have any allocated budget on the influencer engagement at all. All the rest are more likely to remain the budget stable, while 33% are planning to increase it, and 6%—to decrease it.
More figures and analysis is available here.