The iconic American brand of canvas shoes with rubber soles, Keds, has launched an anniversary campaign «Ladies First since 1916» starring its ambassador since 2013, a super popular singer-songwriter Taylor Swift. The campaign created by KBS+ summarizes what it means to be a woman in 2015 and targets young urban females seeking for style with comfort.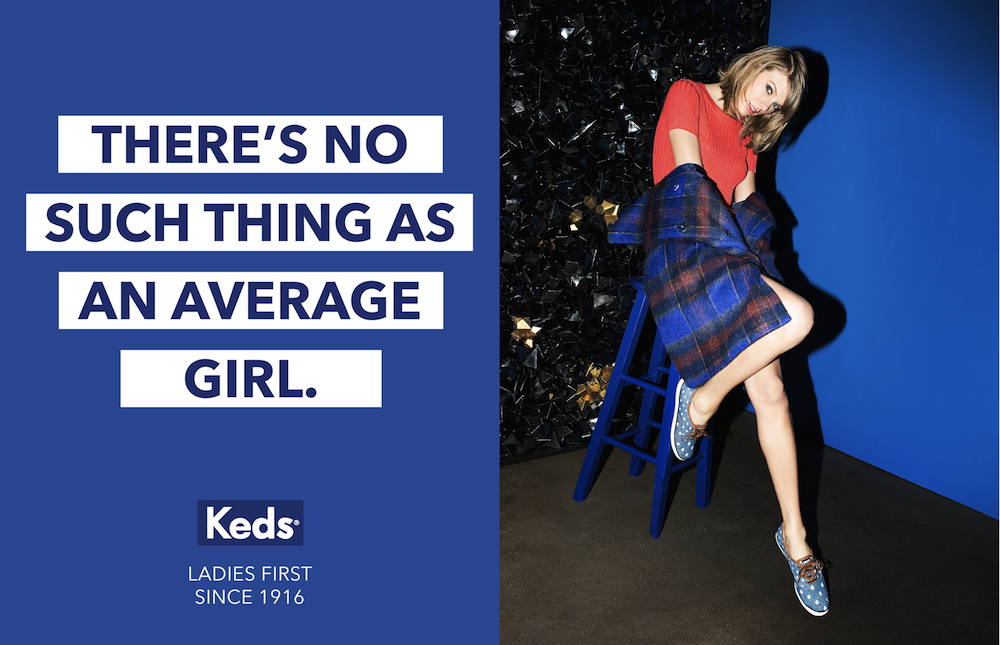 For the campaign Swift has made a photo shoot in Keds of different styles and colors. The prints feature taglines that encompass insights on feminism from over 10,000 women from eight counties, among others are «All dressed up with everywhere to go» or «There will be moving. There will be shaking.»
Chris Lindner, president of Keds, said:
"Keds was originally created in 1916 to provide ladies with accessible, fashionable footwear to allow them to be who they wanted to be, and go where they wanted to go. 'Ladies First' is a celebration of amazing women like Taylor Swift who are blazing new trails every day. From CEOing to BFFing, these ladies are doing it all."
The campaign is to roll out online, outdoor and in-store in the U.S. this autumn and later globally.
The theme of women empowerment is gaining momentum in brand communications and was already implemented by Unliever's Dove «Real sketches of beauty,» P&G's Always «Like a Girl» and others.