Despite the hype about the ever-growing role of social-media marketing in business strategy of B2C organizations, the latest research by Simply Measured shows that on average American brands spend just 9.9% of their allocated digital marketing budget in 2015. However, it is to double and reach 22.5% in the next five years, according to projections of the survey participants.
The 47-page report "The state of Social Media 2015" by the U.S. analytics firm explores work processes, challenges and functional needs of social-media teams of small, mid-sized and enterprise companies. It also analyzes the level of adoption of the most popular seven social-media networks in the U.S., as well as some network-specific trends in 2015.
The survey of 76,000 U.S. professionals has revealed that in 68% of businesses there are three or fewer people on the social-media team; 18% have from 3 to 5; 9% — from 5 to 10; 7% — more than 10; 5% don't have a dedicated social-media team at all.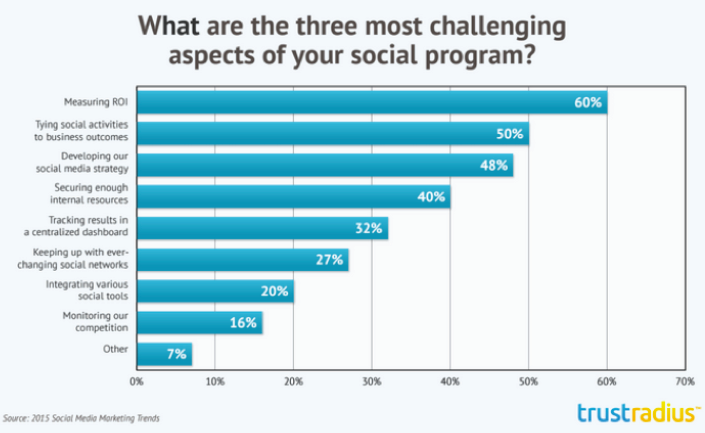 In 57% of companies social-media team is a part of a general marketing team, in 13% social-media work is done by communications department, in 9% — by public relations team, in 4% — by media department, 1% — by customer support.
Overall, among the main challenges of social-media marketers, the respondents name difficulties in proving ROI, weak integration of social-media strategy into the overall business, as well as lack of proven measurement tools. The diagrams below show what goals companies set for social-media programs, and what tools they use to analyze their effectiveness.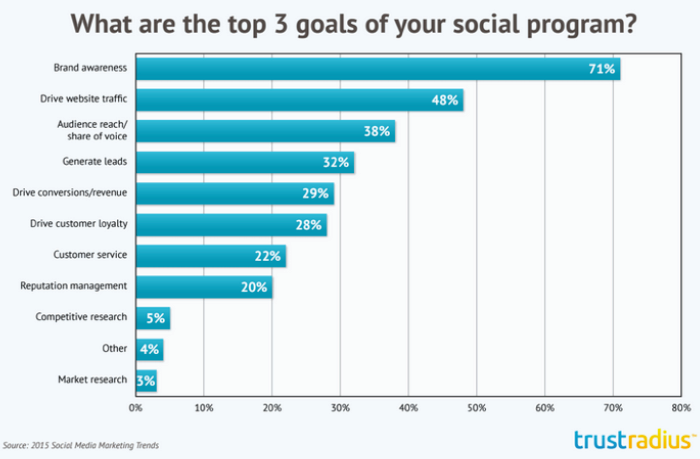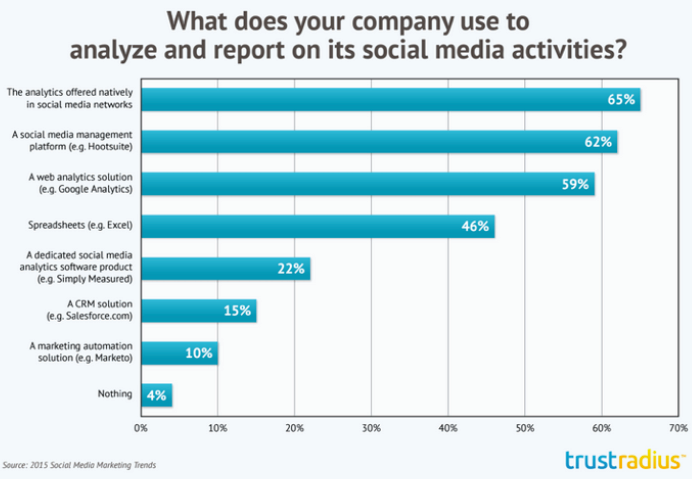 By the number of active monthly users, the most popular social-media platform is Facebook with 1.4 billion users, while Pinterest is the least popular with 47 million. Despite this fact, Facebook is just third network most used by the top 100 U.S. brands from Interbrand's ranking (96%). The leader is Youtube — 100% of the researched brands have an active account on the platform; Twitter is the second most popular (98%).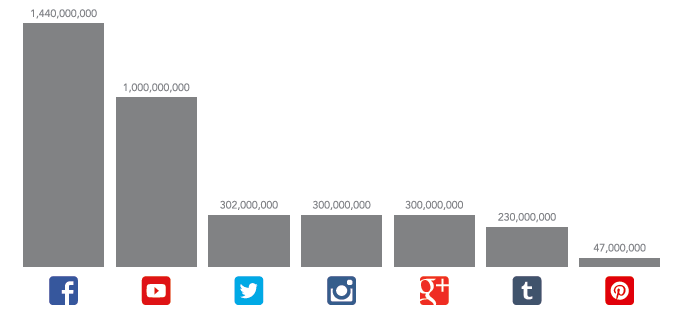 Below is the detailed statistics on all seven social-media platforms researched.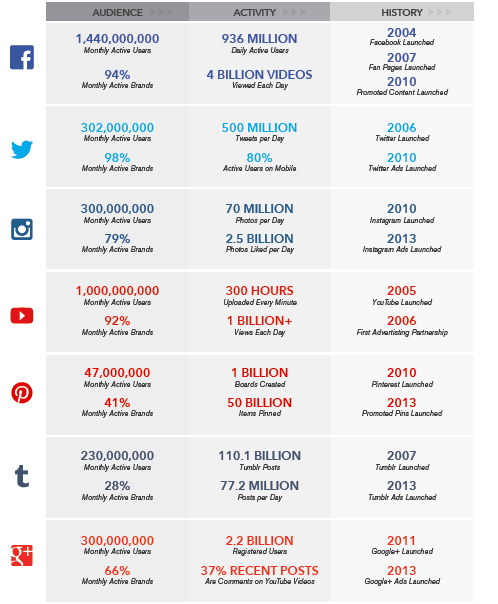 The full report with network-specific trends is available at Simply Measured website.