A recent study by Metalworks, an R&D unit of Maxus, suggests some trends that are changing the industry of alcohol drinks as well as consumption habits around the world in the past few years.
Here we publish an abstract of the research.
1. Craft beer versus mass production.
More and more consumers prefer craft, artisanal things and foods to mass-produced ones, and alcohol is no exception. Along with the growing popularity of craft beer brands, we witness the emergence of in-home brewing kits such as Picobrew or Mr. Beer, or apps like Brewbot that help to manage the brewing process for better results. Even the U.S. White House brews their custom beer Honey Ale and there is even a video of how they do it:
Beyond the beer, some automated kits for mixing cocktails at home begin to appear in the U.S,, such as Bartesian, which is similar to capsule coffee machines but for alcohol, or Cocktail Keys.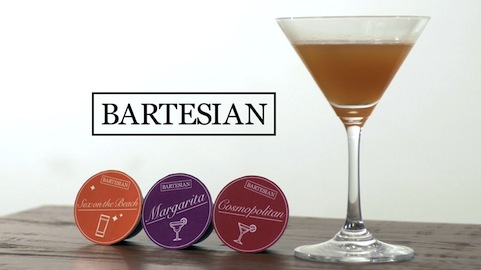 2. Innovations in out-of-home and in-home drinking.
One of the biggest controversial innovations in alcohol was the powdered Palcohol introduced in 2014 by the U.S. company Lipsmark. It is now banned in some American states.
Another magical tool that can add taste and aroma to both foods and alcohol is The smoking gun—a flavored cocktails with one push of a button.
The invention platform Quirky offers several re-designed devices such as bottle stoppers and openers, or citrus squeezers such as Stem Metal and Mista Citrus.
There is also a special app that helps match various types of wine with foods, the HelloVino.
3. New exotic flavours and origins of alcohol.
Modern consumers demand for more exotic offerings. Acoording to the Drinks International study as of June 2015, the South Korean soju Jinro is the number one selling spirit in the world.
For example, some American alcohol manufacturers and bars offer tobacco-flavoured spirits; Tokyo restaurants serve matcha beer; Australian craft brewery, 4Heats, brews carrot beer; premium Japanese sake maker TyKu has created coconut and cucumber-flavoured sake.
Not only taste, but innovative product texture also matters. For example, the malt whisky Haar Carafe is served in an evaporated, not liquid state—to resemble the mist of Islay where the distillery is located.
4. Variety of packaging shapes and formats.
Bottles and labels are canvases for manufacturers to express unique offering and make their statement. Absolut boasts a city-inspired 30-year-old series, while Heineken has invented an Ignite bottle for clubs. But some manufacturers go beyond experiments with the graphic design.
For example, Swedish cider maker Kopparberg invented frozen cider pouches; Powell and Mahoney's pack cocktails in eco-friendly cartons; Firestone Oatmeal is a beer packaged as wine; Bender Bound packages bottles with alcohol inside books; Sixfold patents a leather holder for six-pack beer bottles.
5. Boom of tools for determining alcohol safety. 
Manufacturers of alcohol pay more attention to product safety and security from counterfeits. For example,  the American startup DrinkSavvy invented special cups that can detect added drugs in alcohol, such as GHB, ketamine, or Rohypnol.
Johnnie Walker released smart NFC-enabled bottles that can determine the authenticity of the drink.
More ideas and examples are available here.