Havas SE has researched benefits for brands of associating with music in the second installment of the FANS.PASSIONS.BRANDS study.
Havas Sports & Entertainment, the global brand engagement network of Havas, in partnership with the University of Southern California's Annenberg Innovation Lab and Havas Media's "18" network of research facilities have studied how, where, and why we listen to music and how it may affect our relationships with brands.
The global project spans 18,000 online respondents of 13+ years old across 17 countries. It applies unique Havas SE's approach to fanship analysis based on eight so-called logics of engagements (Entertainment, Immersion, Social Connection, Identification, Advocacy, Play, Mastery, and Exploration).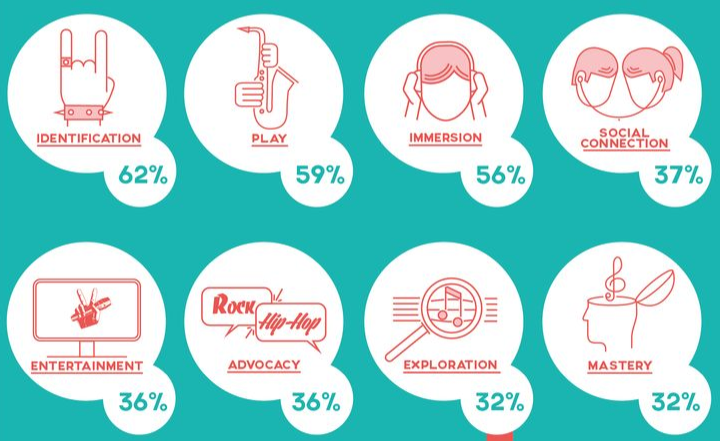 The major finding of the study is that digital technology has changed the ways we 'consume' mucis dramatically. Due to abundance and affordability of different music, the number of genres people listen to, has grown: on average 56% of modern consumers listen to 10 music genres. However, in every country the level of engagement is driven by different logics. For example, 62% of fans in Brazil engage through the logic of  social connection; 89% of Chinese—through the logic of play.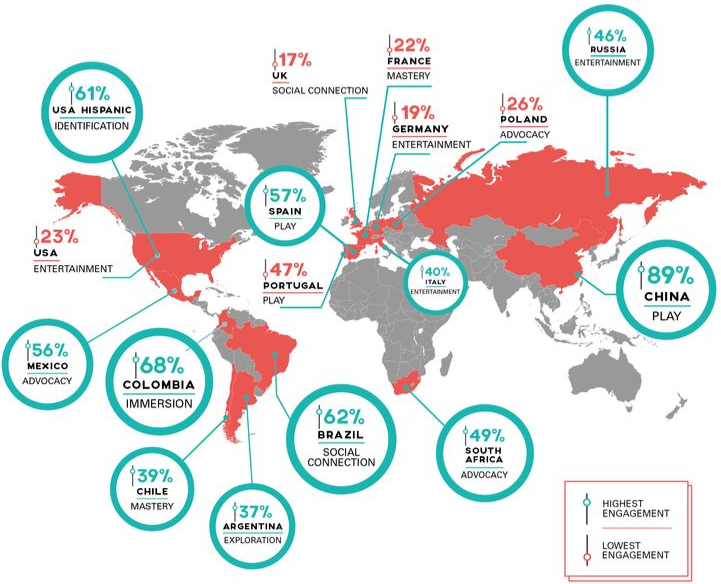 Results for different age groups also vary. If for the younger fans the main driver of engagement is immersion (64%), for people of 35+ it is the logic of exploration (64%).
In connection to brands, 55% approve brand music sponsorships, such as festivals or special projects with artists; 73% agree that music improves overall brand image; 62% say that connection to music encourages them to buy the brand's product or service.
Erin Reilly, Managing Director + Research Fellow, USC Annenberg Innovation Lab, said:
"Fans explore music for many reasons, whether it's driven by friends, a personal connection to a certain place, or even a relationship to a song that sets your mood.  This research will help brands gain insight into what motivates fans in order to create a more meaningful relationship; one where fans are deeply invested."
More research data, findings and trends from the FANS. PASSIONS. BRANDS are available here.