The U.S.-based content marketing platform BrightEdge has analysed billions of pieces of online branded content using its automated big-data engine Data Cube to find out that engagement is the main driver of content performance. By 'content engagement' the agency means a set of such indexes as traffic, conversions and revenue. 
Overall, consumers engage with the content less (20%) than b2b readers (50%). However, it largely depends on the industry: amongst the researched five ones retail shows the lowest level of engagement (16%) and hospitality is the highest (87%).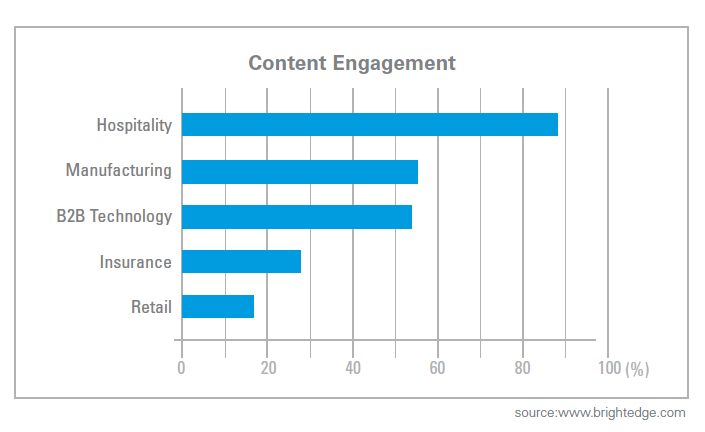 By channel, desktop outperforms mobile in the level of content engagement (47% vs. 33%). Across the five researched industries proportions remain roughly the same. The biggest hinder to better content engagement on mobile is that at least 25% of sites are not responsive or adapted to a small screen—this results in 68% traffic loss to these sites on average.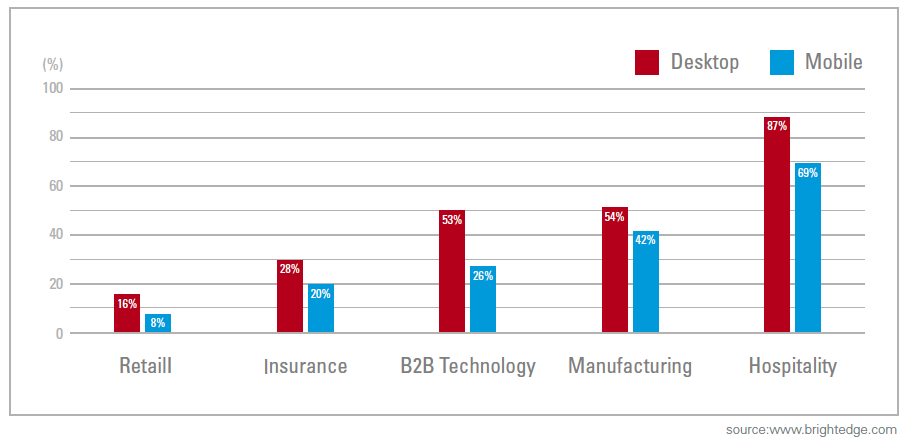 In the study, BrightEdge provides three observations that may improve content performance:
1. Know your customers and create the content they are looking for.
2. Measure your content engagement properly to know what works.
3. Strive for the bigger picture—learn not only what type of content is beneficial for your company but keep an eye on the general trends and data.