The luxury cognac brand Courvoisier has relaunched the packaging of the entire portfolio of VS, VSOP and XO expressions. The designers, the London-based studio of jkr agency, took inspiration from the architecture and artistry of the Paris Golden Age, a time of glamour, optimism and decadence.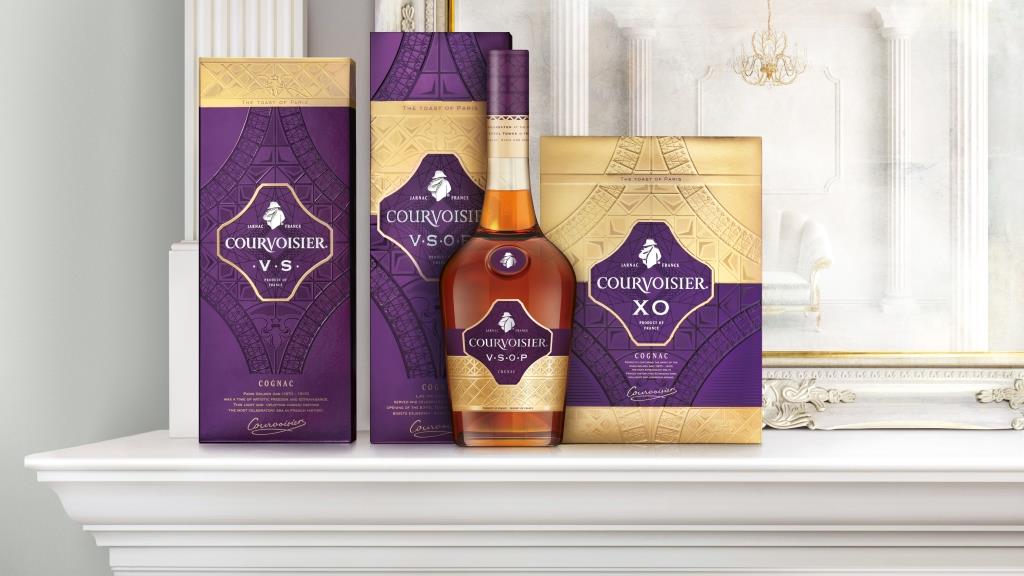 "The aesthetic of the era, typified by treasures such as the Grand Palais and the Eiffel Tower, embodied our design idea of 'epic stature'—the balance of strength and elegance that give Courvoisier® its distinctive visual character,» says Sean Thomas, Creative Director at jkr.
The new design language embodies the quality, tradition and craftsmanship of the brand, as well as emphasizes its unique Parisian credentials.
The revamped portfolio of drinks will launch in the domestic markets this autumn and in travel retail soon after.