An innovative challenger brand LoCa Bev., a UK-based startup distillery, has launched its first product, a 33% ABV juniper-infused gin Minus 33.
The spirit is a brainchild of 26-year old entrepreneur Sam Trett, founder of company, who spent more than a year in a lab experimenting with creating the best-tasting drink possible.
As a startup, LoCa Bev. has received investments from the Prince's Trust and the Scottish Government as well as funding from private investors including the design agency Good responsible for the brand's naming, label and website design.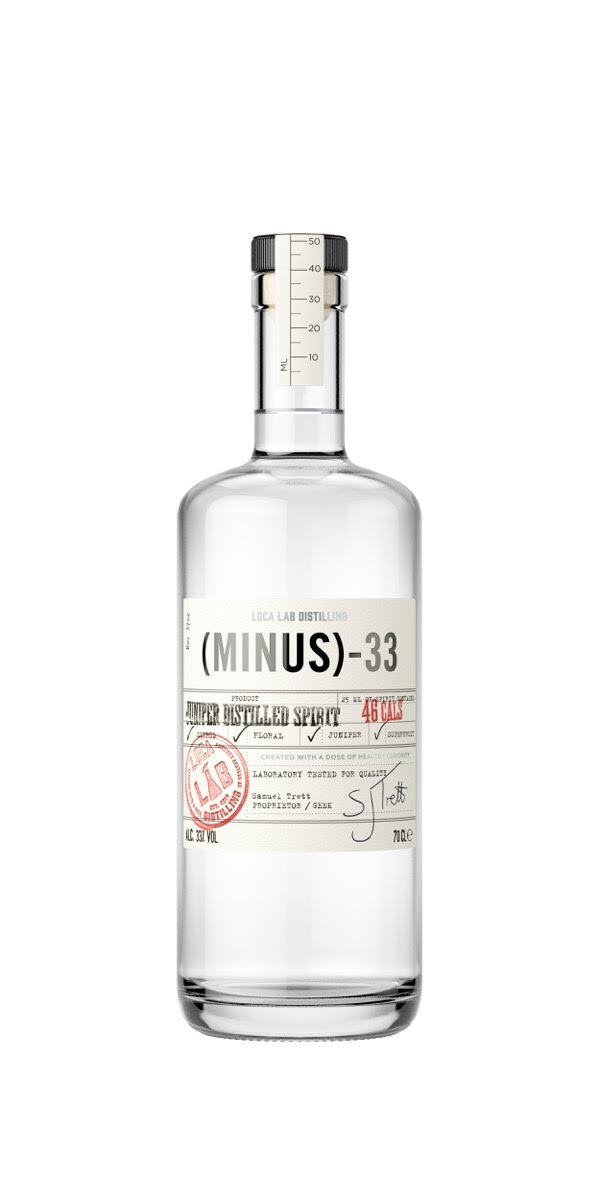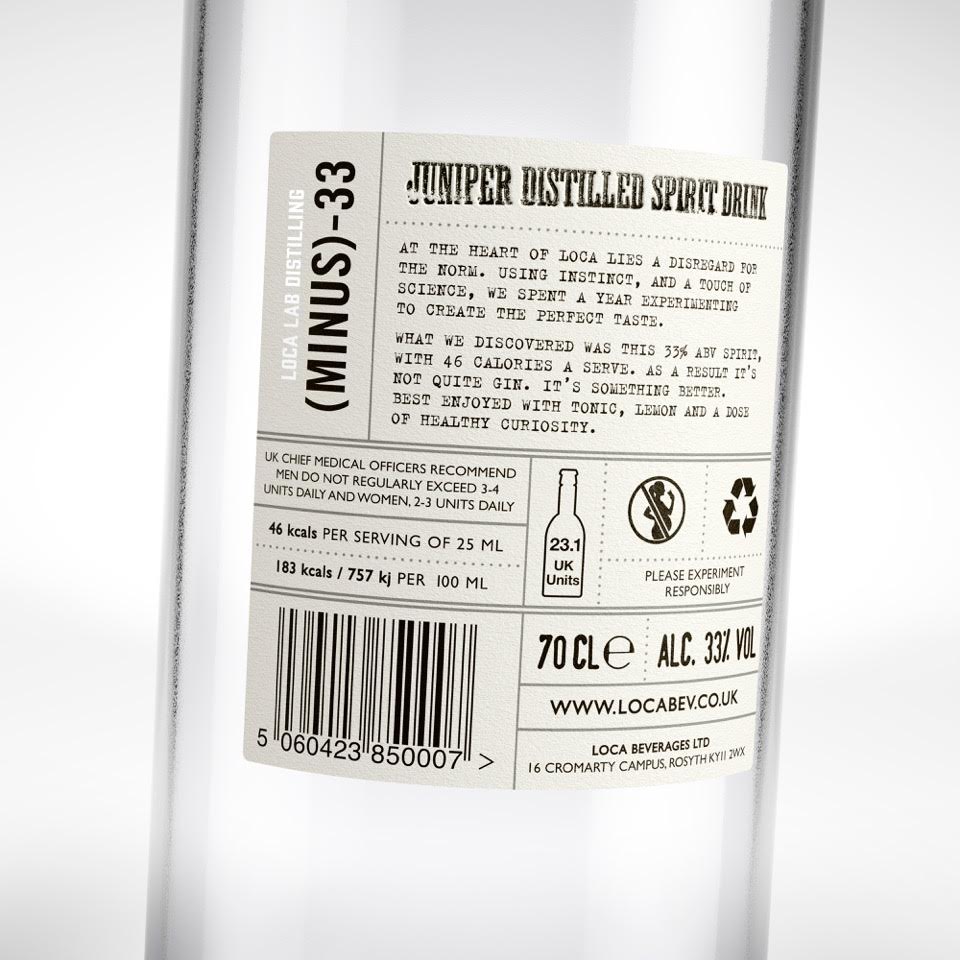 The crisp and clear label features the signature of the founder and explains the product concept, its flavour profile and calorie content per serving.
The product is now available in bars across the UK as well as in independent stockists.