The modern world that loses family and career values has to offer something new to alive souls. And it offers: for some people adventures become a main sense of life. Today we talk about the absolutely special audience – travelers – on a personal example of blogger Paul Passport-Diary from Berlin.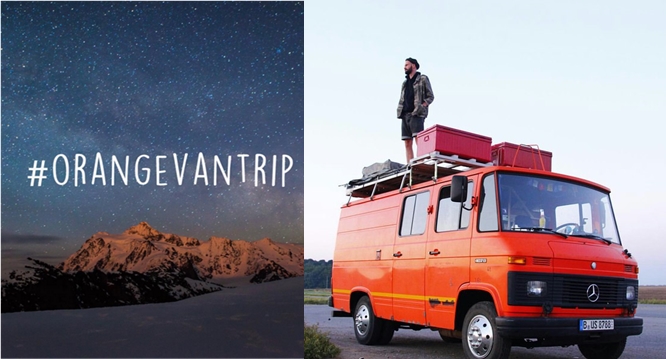 There are not many such old and inspiring professions as a traveler. Skeptics will say, "Well, of course, what could be better, but who would pay for these trips." However, digital era protects this need: many of travelers are bloggers and they have an opportunity to earn on it.
Let's get acquainted with these guys (and this category of consumers at the same time) a little closer on more than bright example.
As reality shows, more than others young people in Europe have a thirst for long and free of modern standards travels (we are not talking about tourism here). They are educated, have work experience and feel a need in unpredictability that not many European countries can satisfy. Travel around the world, crossing the continent from west to east, hiking and biking trips for several hundred days, extreme sports, conflict zones, hitchhiking – there are no borders in escape from routine. Thanks to Internet and them, people can see the world that has nothing in common with life from holiday to holiday.
The great example of owners of such passion for the world is Paul from Berlin who travels with friends in the orange van.
Translation from French: 10 000 kilometers, 100 days, 15 countries, 10 episodes.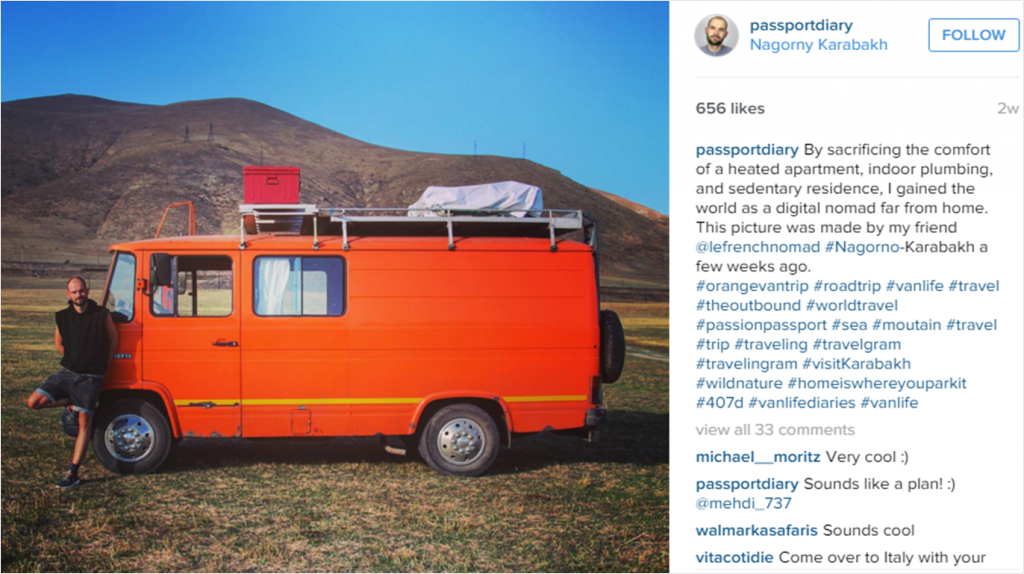 Who are these people by nature? First, the intellectuals: language skills, ability to navigate in any terrain and find contact with the residents of the sparsely populated areas are inherent not to each. Secondly, owners of creative thinking: important aspects of blogger's work is a talent for photography and expression of thoughts. Thirdly and importantly, sensitive to the world people looking for the truth of life and sharing the discoveries along this way. Travelers almost like doctors treating the souls and minds.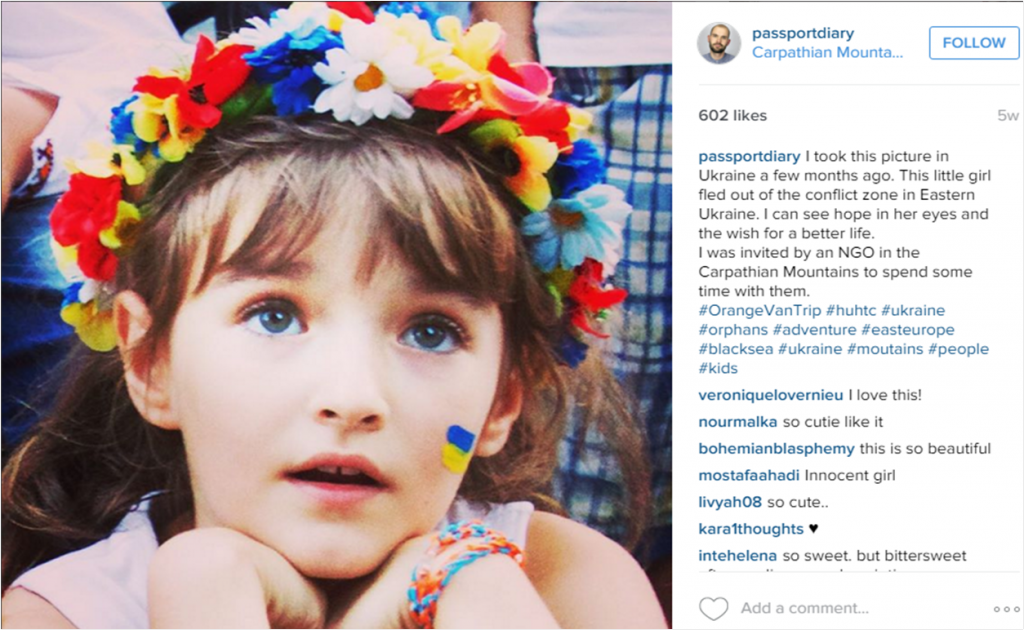 It is important to say that self-expression of travelers in social networks differs from the generic approach: in the foreground of their publications are always the world and the desire to share, and almost never – a typical try to embellish life in the eyes of others. Usually, it's even difficult to find their personal photos.
Speaking of marketing, we note that the more noble way to maintain the good name of the company in social networks than to sponsor travelers should not even come up.