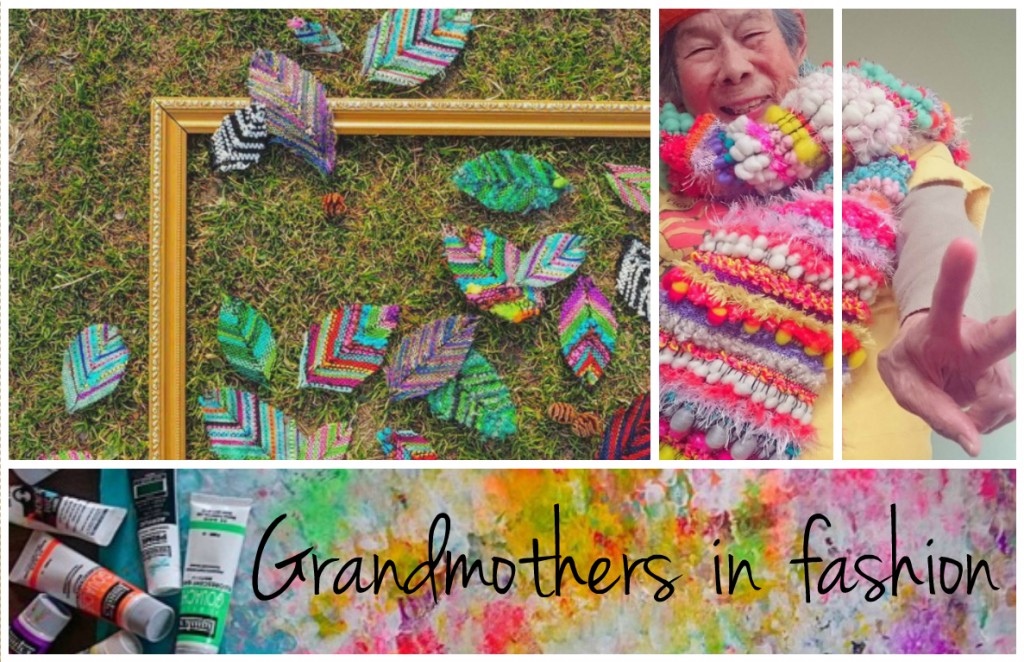 Talking about vogue and fashion shows, the image of fit young lady follows our minds. However, standards have been shifting and nowadays, in trend not long-legged blondes but sweet grannies. In today's Popsop's research we are going to inform about who sets such trends, and how it changes human's consciousness and affects on fashion development and marketing.
Everybody is aware that a real model should have some certain proportions: 90x60x90 body forms, at least 172 cm height and appropriate age. In addition, after 30 (sometimes earlier) even the most successful model loses her glory. And society perceives that quietly. Up to this day only world standards of women's leanness, which was appeared in 60's of XIX century, have been disputed. Nevertheless, nobody has attempted to debate age limits.
In the West there is such term as "commercial age": from 13-14 up to 35. Higher status means longer career. As soon as model begins to apply cosmetic surgery services, her career is approaching to the end.
But not for all, fashion standards play significant role. For example, Japanese designer (Chinami — her nickname) is using as a model her 93 years grandmother for demonstration of handmade products. Optimistic woman advertises neckerchiefs, vests, sweaters and other accessories and garments. Despite her venerable age, old lady is looking pretty good and poses effectively. Every young successful model can envy of her mimicry.
Chinami's Instagram-shop, called "1000wave", doesn't take orders from abroad; however it doesn't embarrass more then 30 000 subscribers and other users, which comment every account publication energetically. Particular admiration is evoked certainly by 93 years granny.
We have studied designer's accounts, hand-made masters and other specialists from different countries and observed their responses upon new fashion trend of their Japanese colleagues.
Singer, composer and fan of world ethno music Shandy Gan (Hong-Kong) admires openly of old lady's appearance and wants look as well as she at her age. Instagram — @shandygan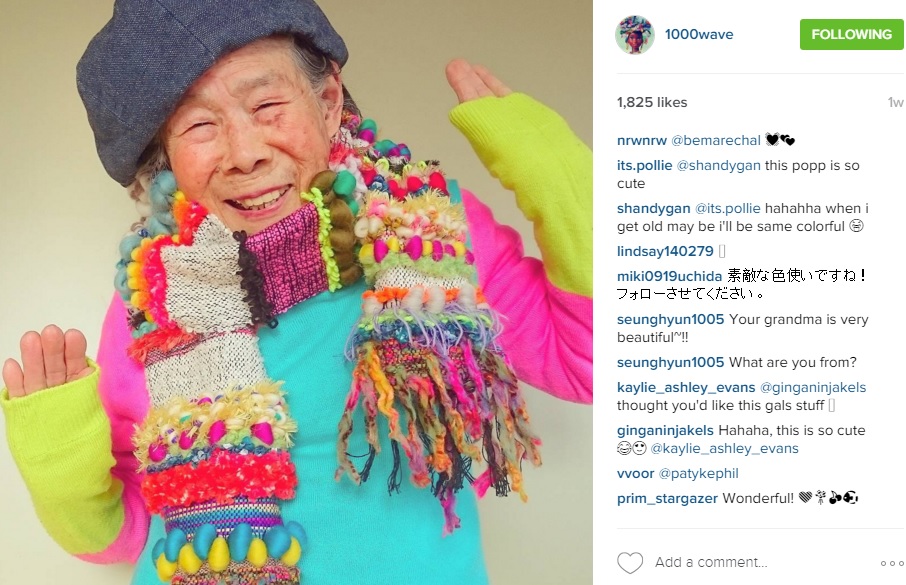 Another one hand-made master of yarn products (nickname @thekatskillkiwi) from New-York has been inspired by post of her colleague from Japan. And though her account is full of pictures of products, yarn and process of creative work yet, idea has been noted. And, probably, 12, 5 thousand subscribers will see a new fashion-granny.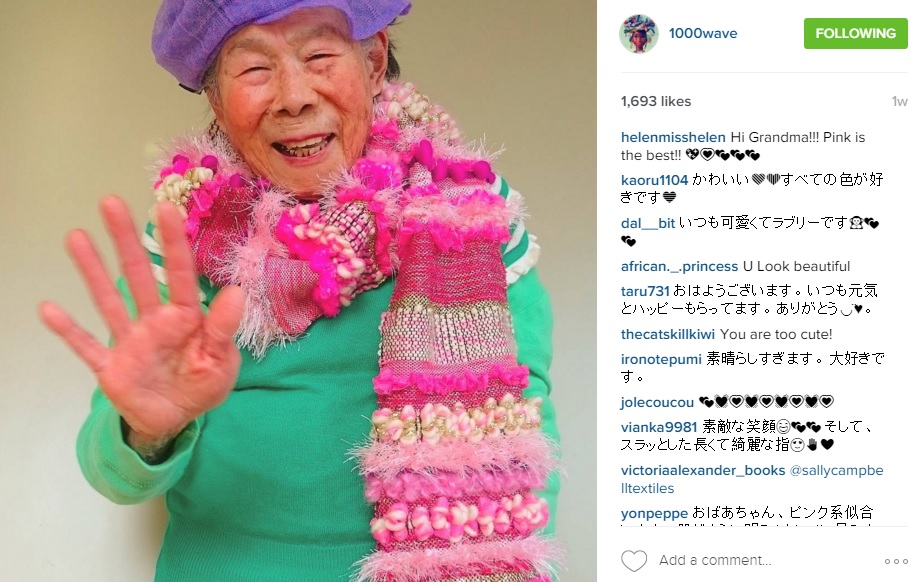 Natalie Miller – is macramé designer, teacher and hand-made store owner from Melbourne (Australia), Instagram @natalie_miller_designer, 58 thousand subscribers. Woman also writes delightful comments concerning lovely Japanese model.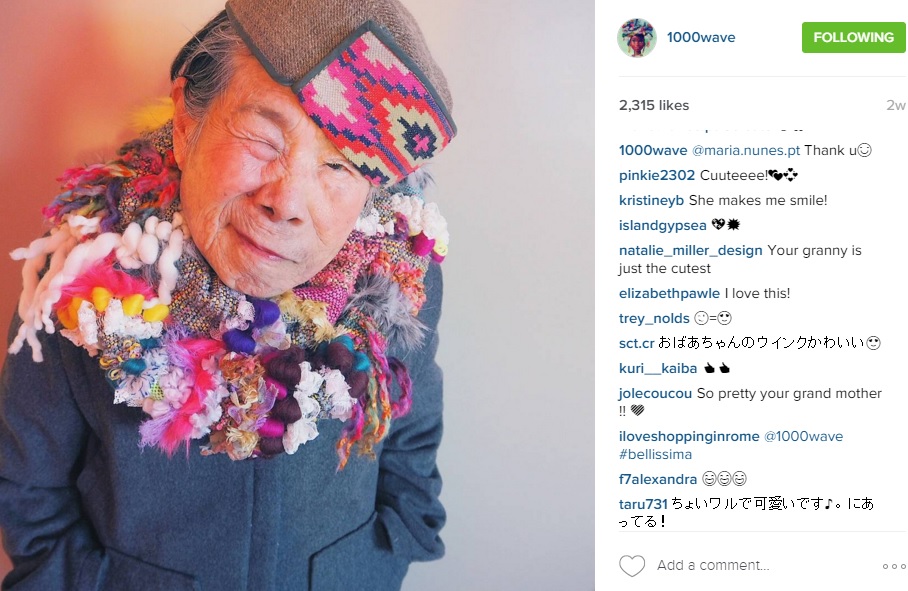 On her account Natalie publishes pictures of hand-made products, materials, classes and journeymen of macramé school. There is also some space for her personal photos. Furthermore, she admires talented people of venerable age, their sense of style, color and taste.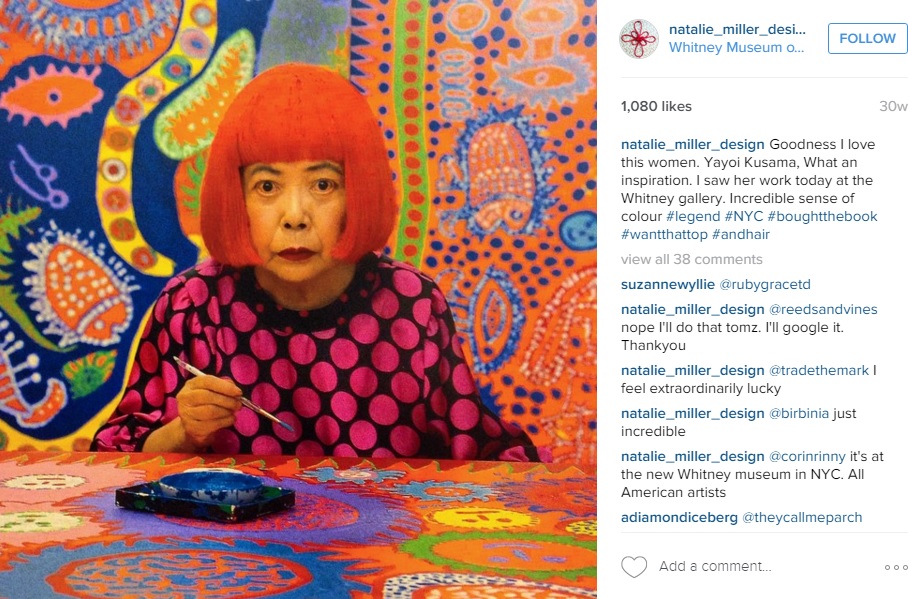 Not only designers, singers, handmade masters are delighted by talented old lady, who is advertising products of Instagram shop "1000wave", but also subscribers are grateful to granny for her optimism, energy and pretty smile!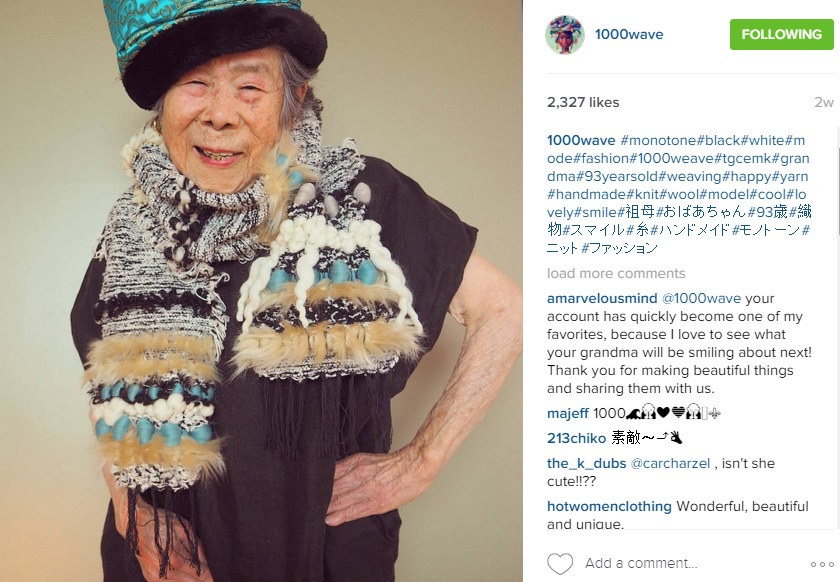 That's that how from extraordinary advertising of very ordinary hand-made products shop, large-scale trends are born, which for short period become popular and gain adherents worldwide.