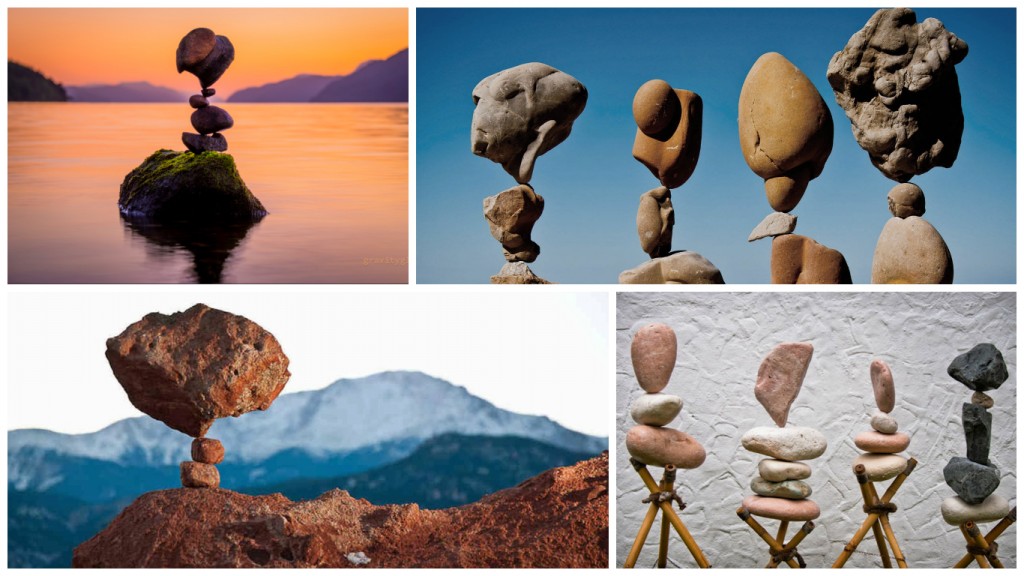 Somebody needs studio and a lot of tools for creative work. But for someone is merely enough to hang bag behind shoulders and go to forest. In this popsop research we will be talking about absolutely particular public – natural sculptors – using as an instance a personal experience of land-art artist Michael Grab and his friends.
In the beginning let's make clear some points and terms. Land-art is an art direction, wherein artist creates his masterpieces using real landscapes and natural objects as material. There are lot ways of self-expression: dig ditching, rock painting. Somebody creates incredible and complex sculptures using merely stones. With the latest we resolved to be acquainted more closely (and with such consumers category also).
Michael Grab – is an American land-art artist and sculptor from Colorado State (USA). At his 28 he has become local celebrity: 13 thousand subscribers on Facebook and 40 thousand on Instagram (@gravityglue). The most common childish hobby to stack stones in heaps and piles has turned into large-scale project "Gravity glue" (www.gravityglue.com).
In publications he dared to throw down challenge to whole world, claiming openly that modern comprehension of Yoga and its genuine purposes do not correspond to reality, harmony and balance – are absolutely not a mere pair of exciting extensions in gym and healthy lifestyle, it goes beyond, it is something you can obtain only by being outside, alone with nature.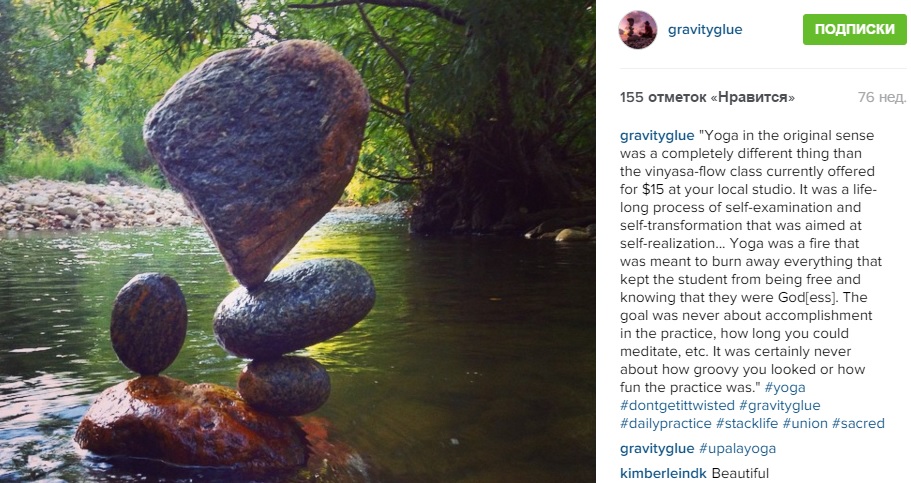 Angel Castillo – is a nature sculptor from Colorado, Michael's friend and adherent. And it doesn't matter he has less subscribes on Instagram (@castingello), only 743. After all, this sort of people is neither eager to popularity nor anxious to gain hundreds or thousand fans. Art for them is a lifestyle.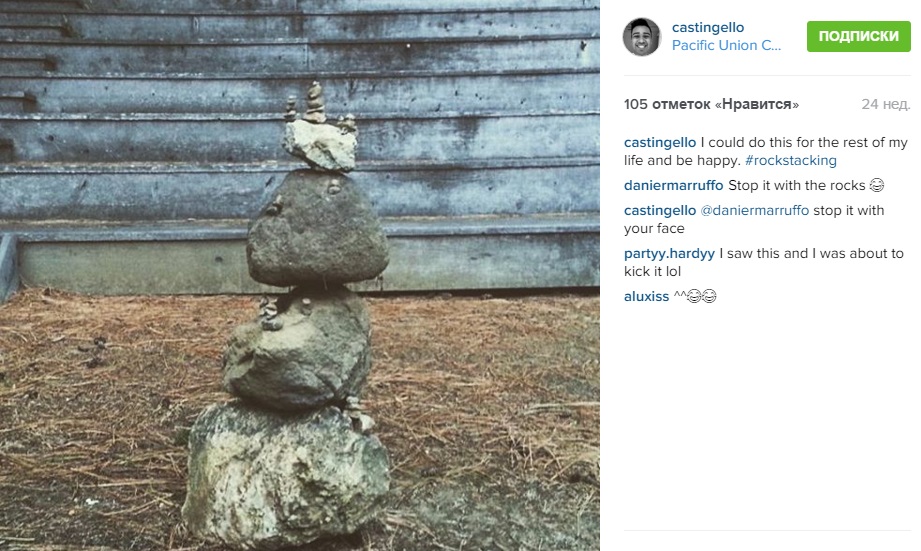 Evan Darnley – is a land-art painter, the author of another art project of extraordinary stone sculptures. Instagram ­ @frctldynmx. By the way his inspirer and in some meaning "Guru" has been Michael Grab. Sculptors exchange opinions and impressions.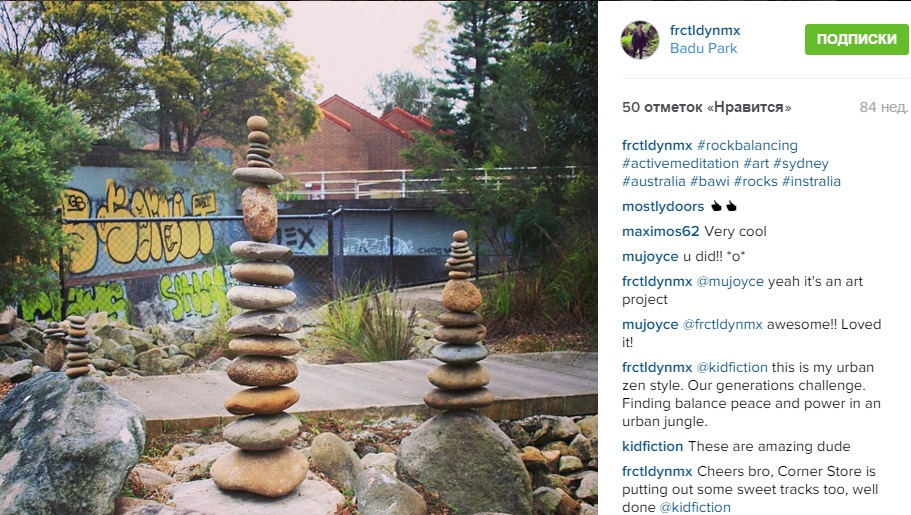 Evan Darnley's account on Instagram allows not only to enjoy so magnificent and extraordinary stone sculptures but also to ponder about issue of modern balance comprehension and its relation to our society.
So who are those individuals that break down routine stereotypes of modern spiritual adherents? First of all they are philosophers, ones who boldly speculate about life and death, matter and spirituality, harmony and balance. It seems ridiculous for them to meditate without penetration into essence of process. Secondly they are explorers and, it is obvious, because of their confidence with which they are proposing new concepts and hypotheses, nevertheless being in permanent search of themselves and their main destination. Thirdly, they are so-called "kids of nature", who try to connect art with initial sources. Fourthly, the most thoughtful consumers' niche and development of relations with them can bring profit for marketing.