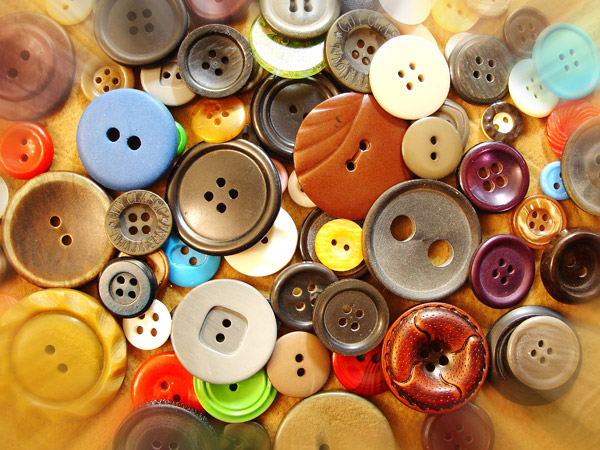 It seemed to be the most commonplace object is often covered by dust inside grannie's cases has established a new trend which has got accustomed thoroughly and well-known in social networks. In this Popsop study we will be talking about buttons, to be exact about buttonart, its creators and fans.
Augusto Esquivel (Instagram @augustomuchogusto) – is young buttonartist from Miami, who creates absolutely unique things. The only his masterpiece "Gold mirror" composed entirely from small gilded buttons or harp made from same material of human height. Augusto has given some comments how seriously he treats to his hobby.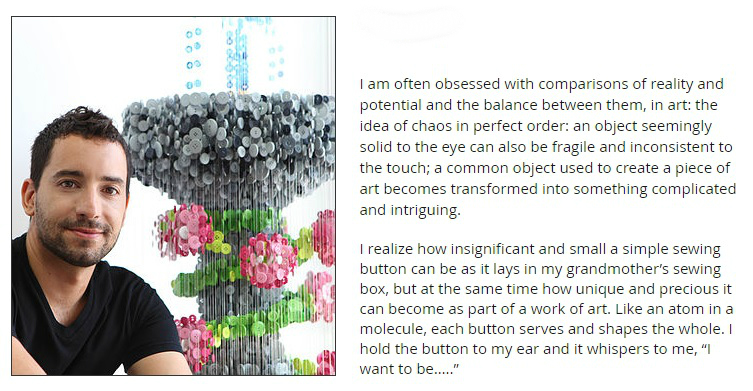 Some buttonartists not only engage in the hobby but earn good money with it. Girl, nicknamed elliebuttons9 composes pictures, souvenirs, funny animals (including elephants), toys and even cellphones from buttons to order.
Needless to say, her collection consists of so much buttons so she's even more than into all grannies' cases in the world. Publication from Facebook is evidence!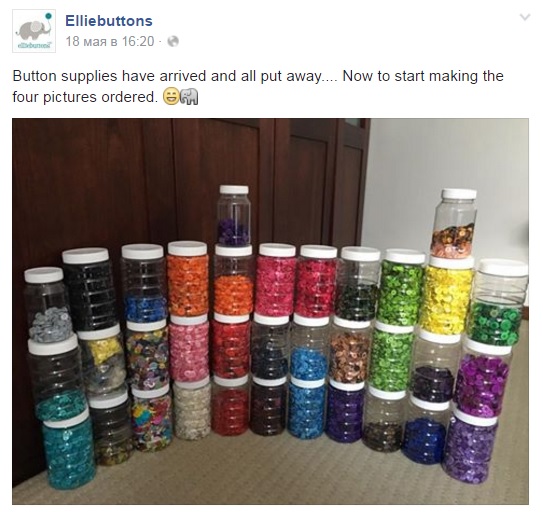 One more handmade master, but of wider profile creates miracles from scrap materials. Tracy Hanks from California (Instagram @mady_by_me) sells her goods on Facebook and Instagram. Her online pages in social networks itself resemble a gallery of pictures, handmade things and button works.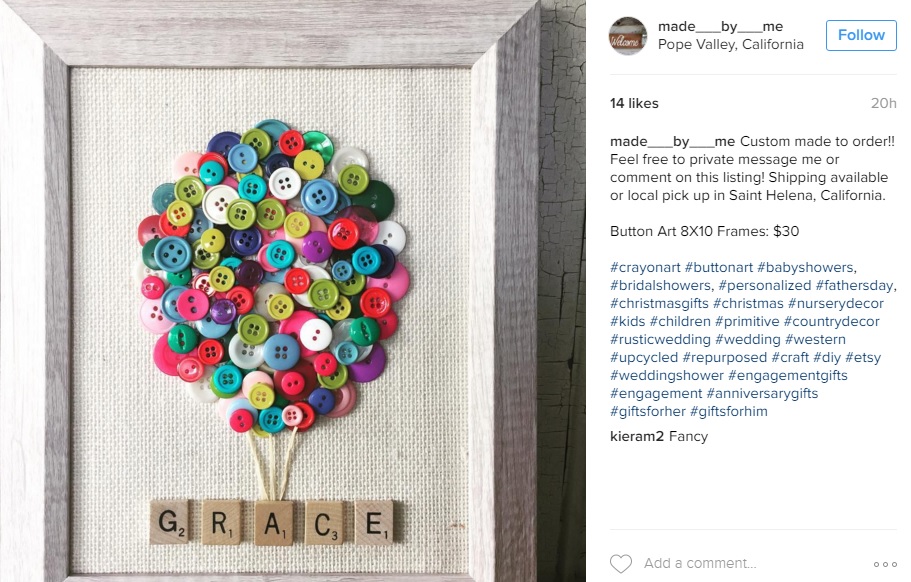 Besides buttonart is a hobby of handmade authors, it is the good way to earn money or to found business. It also could be an excellent leisure during maternity leave. Liann Lindsay is a painter, designer and happy mother of four kids. Linn neither makes ordinary applique, nor put buttons on mosaic. She creates genuine masterpieces — button clocks, postcards, letters and even laptop has not been forgotten.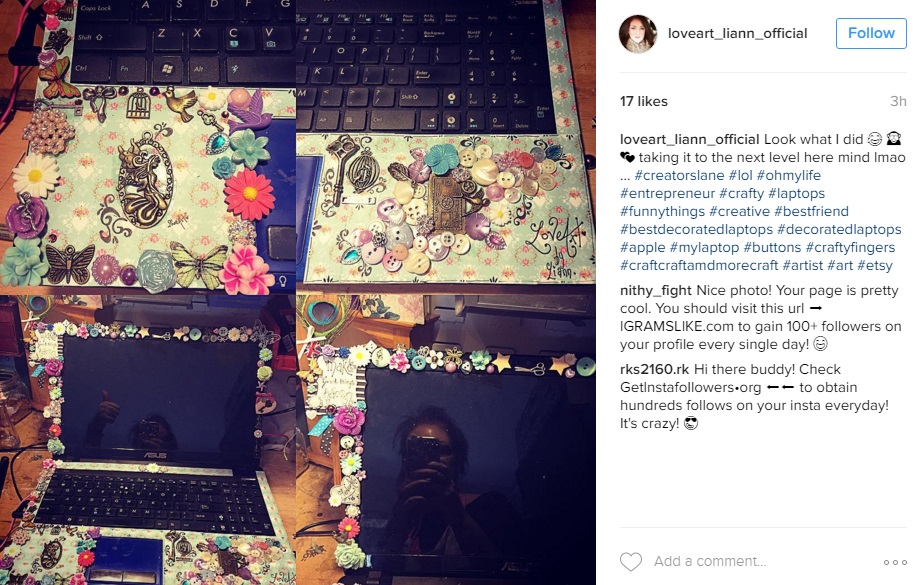 Thus, we note that in order to create works of art you have quite a bit of talent and even the most ordinary things will find their life hacking.