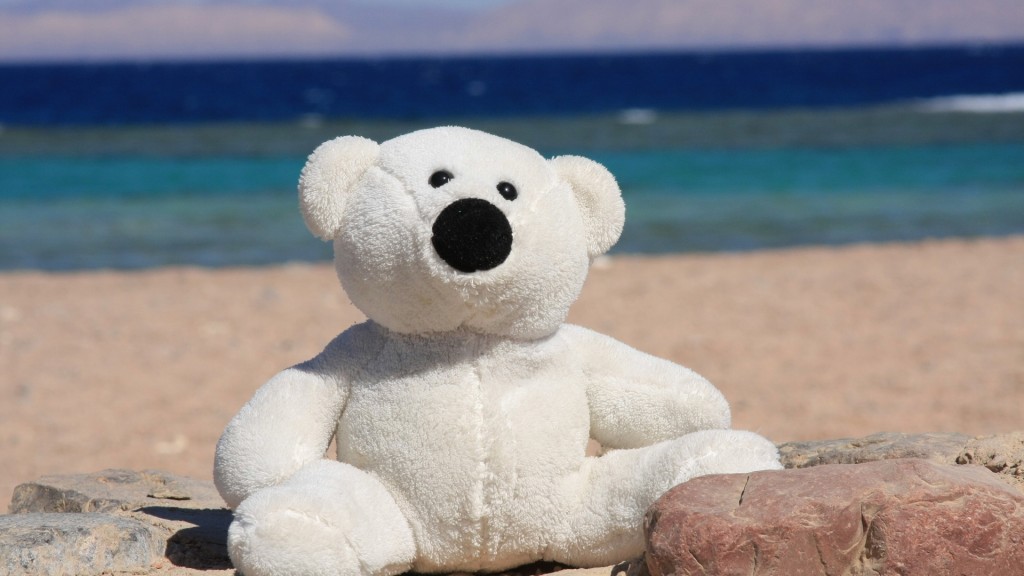 Famous lovely Teddy Bear – is the blue dream for every girl, woman, in addition it is collector's item, and even independent tourist! A new trend is gaining popularity in social networks – travelers send their teddy bears on sightseen around the world. This mass tendency is called teddy bear tourism or toy tourism. We are going to tell about it in our today's Popsop-tour around social networks.
Kevin – is the small teddy bear (Instagram @smallbeartravells), who "travels" around the world. He has got his friends since first publications on Instagram.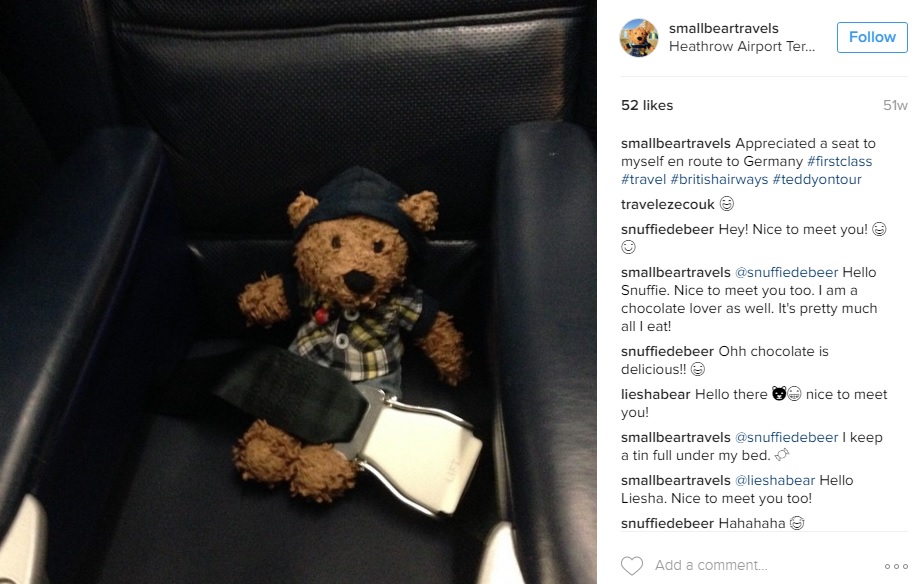 The bear is from Tanbridge Wells, a big city in Kent County (England). Despite long travel, Kevin is always happy to return home. And even there he meets new friends.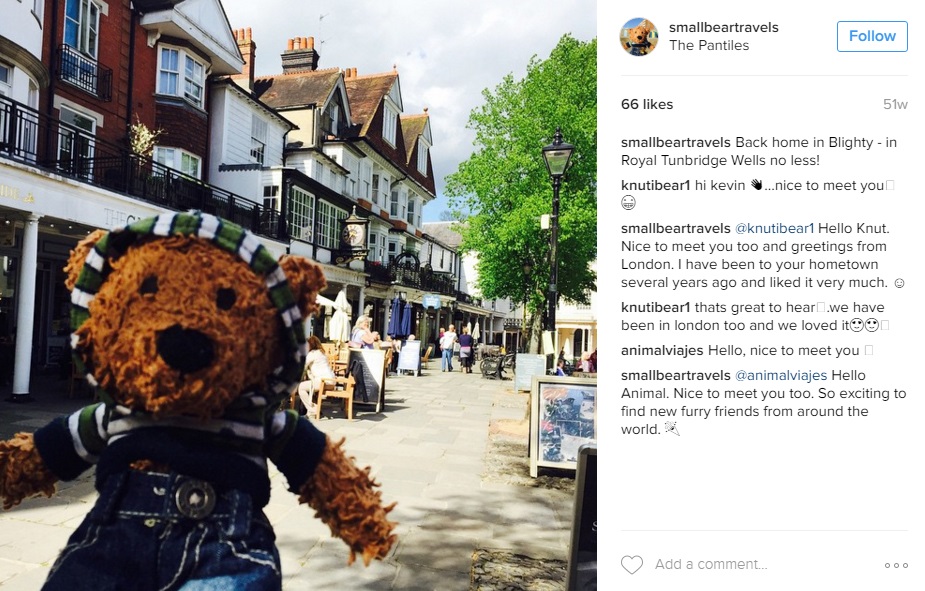 Who are that friends? The same teddy bears, with their own Instagram account, plenty photos from different corners of the world and with their online life, where toys like humans eat ice-cream, sleep in fluffy beds, meet new friends. In a nutshell, they live a full life. Popsop has got acquainted with couple of them.
@nambi_thehappybear – is female bear with Nambi name. Her date of birth – is 02/20/2013, in London. It is the super positive lovely account with kind wishes for everybody. Nambi is fond of travels and often publish pictures and new sights descriptions.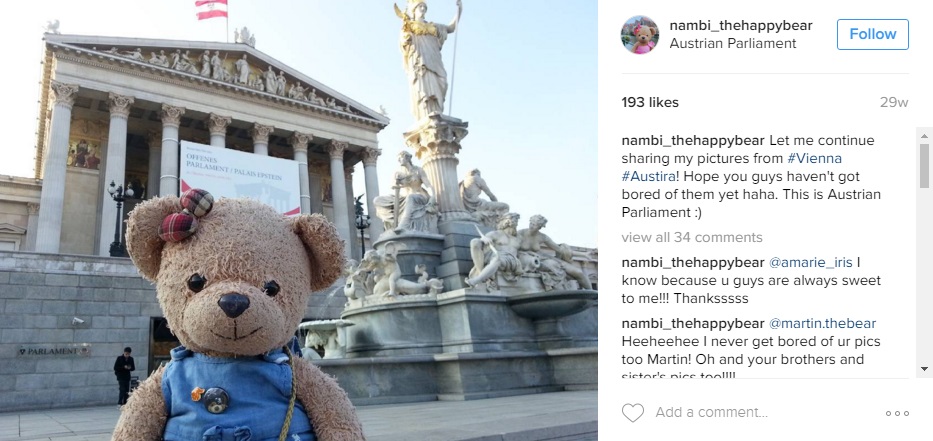 @knutibeer is a bear with Knut name. He lives in Wien, Austria. He loves to have fun with his fgreinds. On every picture bear with his friend brother-rabbit nicknamed Frotcho.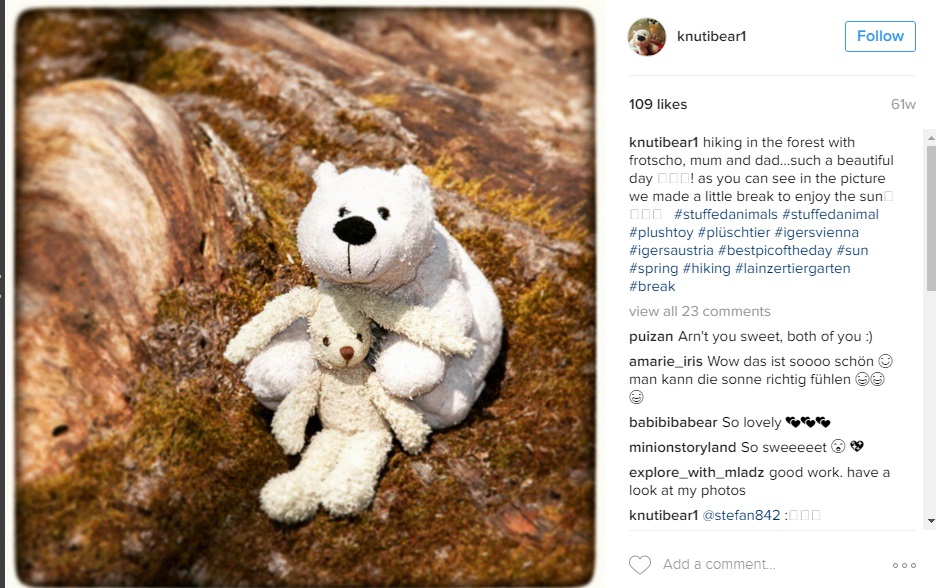 @fudzibeer – account devoted to happy adventures and feats of a white bear. He likes Eskimo pie and wine. But it would be better if he tell us about him himself.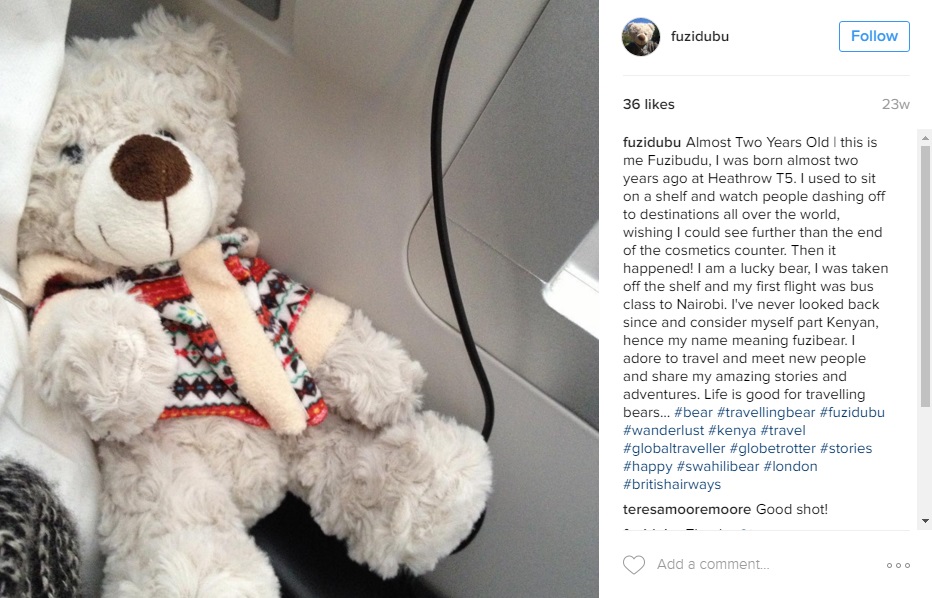 @snuffiedebeer is the "celebrity" bear. According bear claims, he has been 9 years old lately. He prefers choc, to watch a TV, and play with his friends. His idol is athlete from Jamaica – Usane Bolt. Every business he shares with his friend Eppie, no matter is it lunch or a walk. On every picture toys are together also.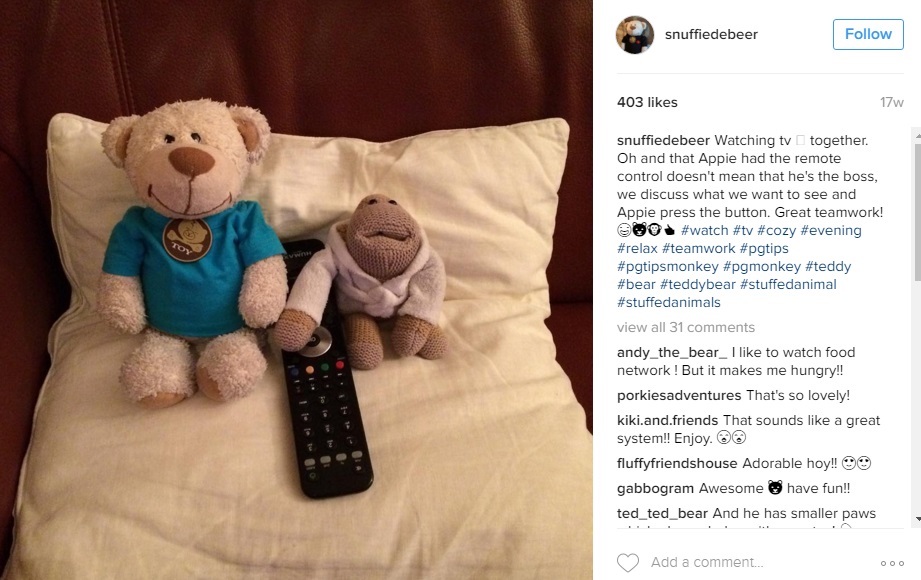 The Snuffie bear host replies on the question if it is really pleasant and interesting to publish on account behalf of bear: «I'm one year on Instagram! ? I've met a lot of awesome friends and I've had lots of fun with sharing my pics and following other accounts! It made me smile on a bad day and it makes me happy that I can make someone else happy! I will certainly continue!
Besides bears meet each other on social networks, exchange opinions and comments, they also tell about their travels and even make appointments each other.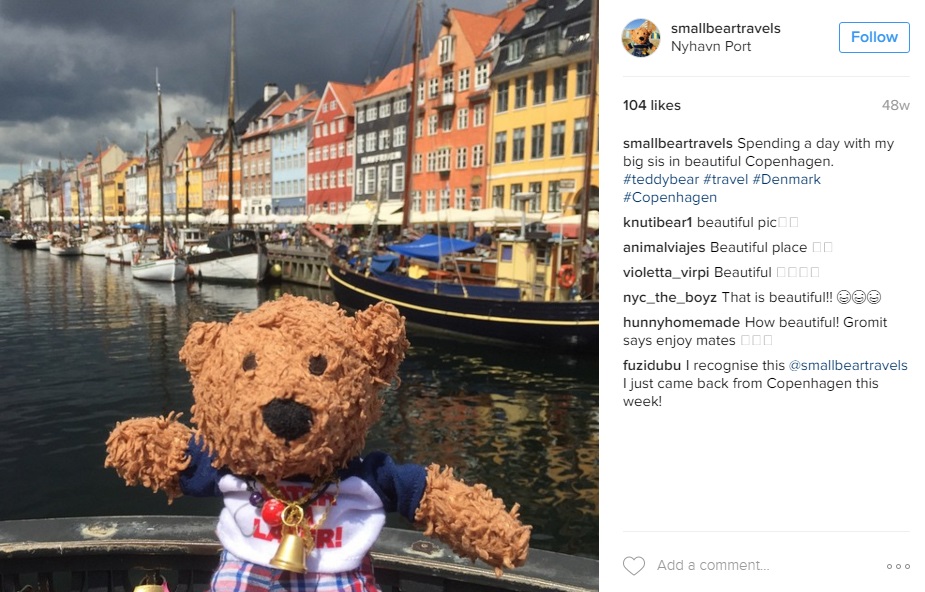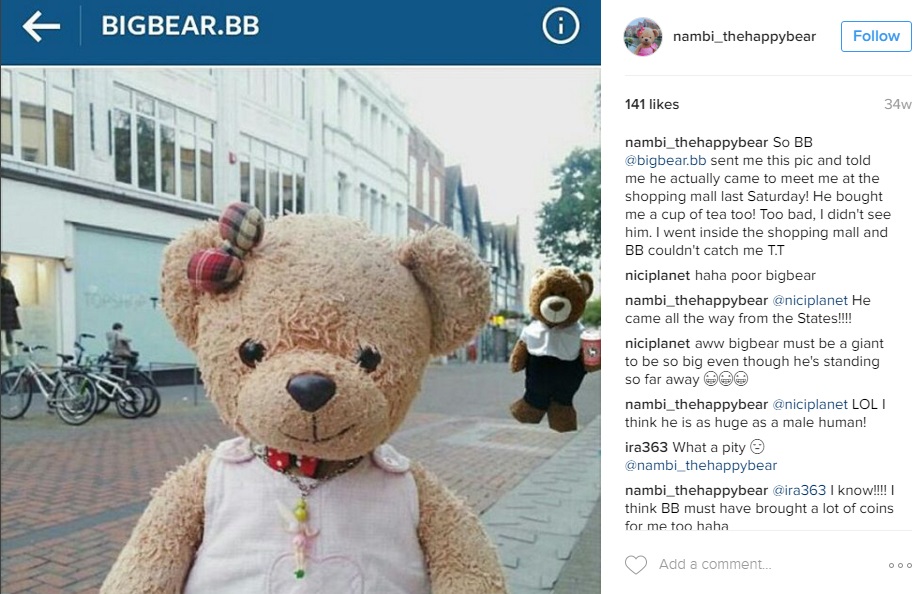 In the end of our article we can conclude who the mystery owners of these bears are. First of all they are travelers. With toys they travel around the world and introduce to their subscribers natural and cultural objects. Secondly they are storytellers. They live into the visionary world, which attracts them with its carelessness and kindness. Eventually isn't it a best way to back to the childhood? Thirdly, they are lonely persons, who choose toys as companions for travels. In order to explain such choice Snuffie's host published these words: