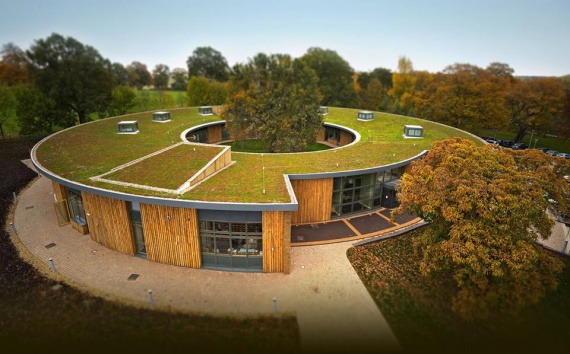 "Green roofs" were used by our ancestors in ancient times. For example, in Scandinavia and Central Asia the roofs were covered by grass and moss in order to achieve heat insulation and to provide water flow. In 20th century roof gardens gained special development and popularity in the USA and Europe. We will tell you how and for what purposes they are used.
It is known from the history that our ancestors situated the ground on the straw roofs to improve isolation and to lower a risk of housing fire. Ancient Romans used such terraces for the placement of plants and flower pots, as well as contemporaries of Victorian age arranged entire greenhouses on their roofs.
Concerning our times "green roofs" are gaining more popularity in cities of Western Europe where city residents feel acute shortage of space. In fact, stone buildings occupy the biggest part of the territory. That is why a green garden on the roof is a natural outlet for such settlements. We approached social media where it turned out to be more than 22 000 posts with the hashtag #greenroof in order to know for sure why the green roof is so useful for Europeans.
Cassandra Crow (Instagram — @sister_scorpio) from Nevada-city, California tells that «green roofs» do the least harm to the environment, they can be quickly created and at the same time they look just mind-blowing.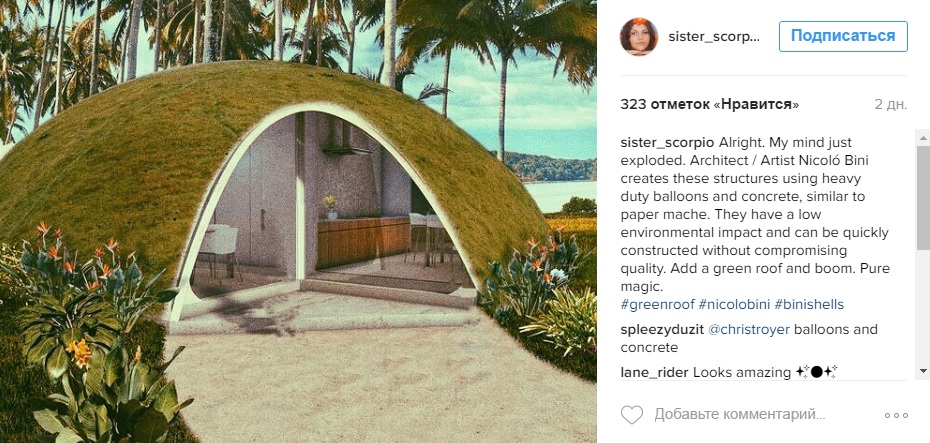 By the way, in Europe green roofs are created not only on the roofs of ordinary houses but also on the roofs of different public places, which inspires some citizens to make such an innovation the part of their villa. Kirsten Vangenechten (Instagram — @vangenechtenkirsten) from Reykjavik, Island tells about that in her account.
Sarah S. Khodeir (Instagram — @granvillestegypt) thinks that green roofs are an excellent perspective for development of a new sphere of «green construction» and designing and also that this is what makes the town really beautiful.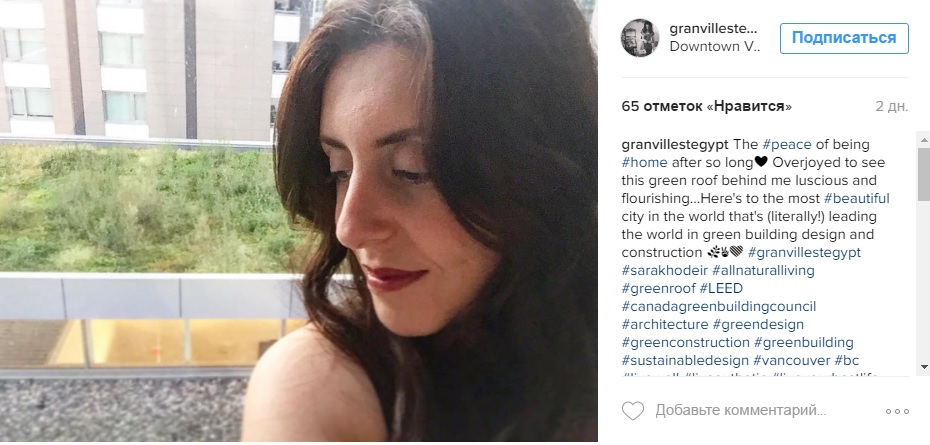 Of course the process of creating of such an innovation is not so easy. You should accurately approach to the creation of siol layor of high quality, water disposal system and other important things. Mikko Mononen (@mikkomononen) tells us about that on her webpage in Instagram.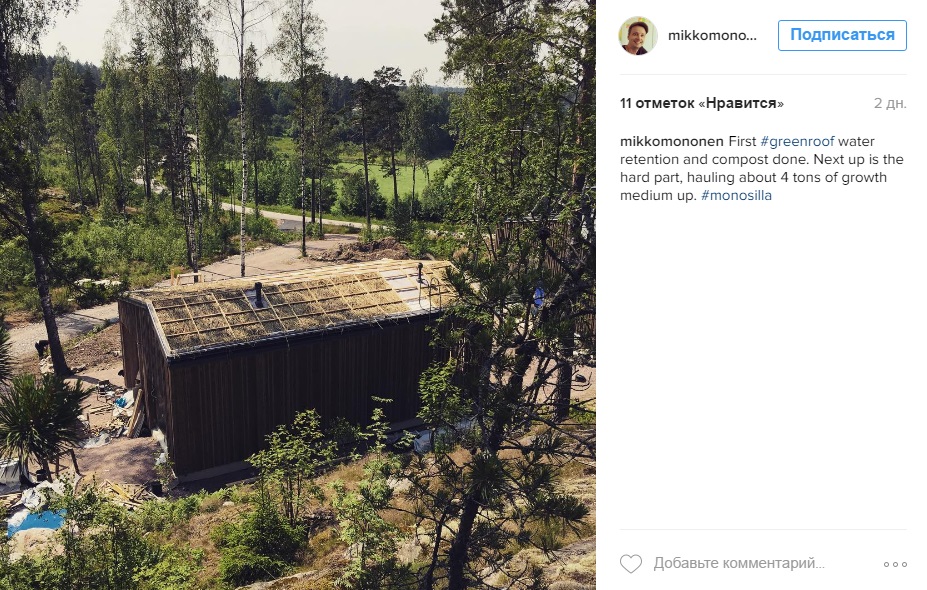 However, all of this worth the trouble because as well as having such advantages as durability, excellent noise and heat insulation, precipitation retention, improving of ecological climate, free space, they also serve as a great decoration of the house.