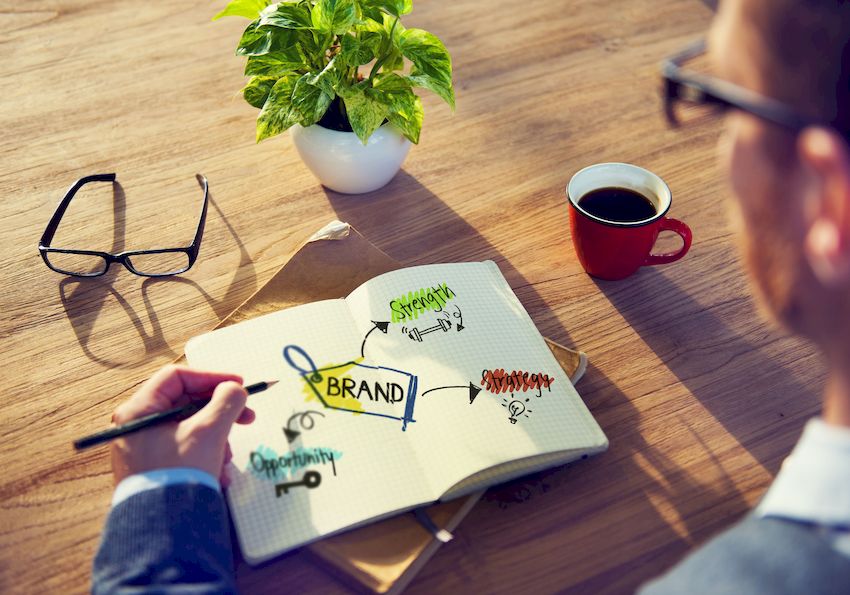 The success of any in size territory, be it a country, city, and even the smallest village on the foreign markets, among tourists, investors and skilled migrants is largely associated with the originality. This originality is being brought to the crowds by forming of a certain set of ideas about the uniqueness of the area in their minds. Absolutely everyone can make the place of residence unique. Popsop discovered how usual inhabitants are changing the face of the country by creating authorial objects d'art.

Salvation Mountain is an installation showing a hill north of Calipatria in the desert Colorado in the south-east of California. The installation is made of raw brick, straw and thousand liters of paint. Numerous posters which illustrate Christian statements and poems out of the Bible are situated on it. The installation was created by the local citizen Leonard Knight by name. The idea was to tell the world: «God is love.»
However, Knight made something greater in such a way. Hundreds of tourists come here from all over the world to have a look at the unique hill which was created in the absence of budget, for that matter. There is information that financial support was suggested to Knight but he consciously denied donations, so the certain groups couldn't use his project by way of ads and PR.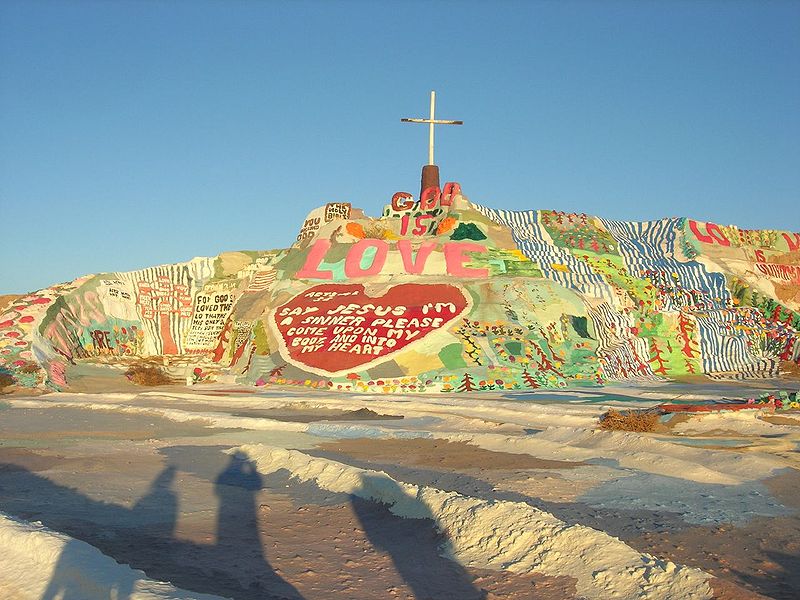 There are more than 57 000 posts with photos of tourists on the Salvation Mountain in Instagram. Reviews are highly inspiring.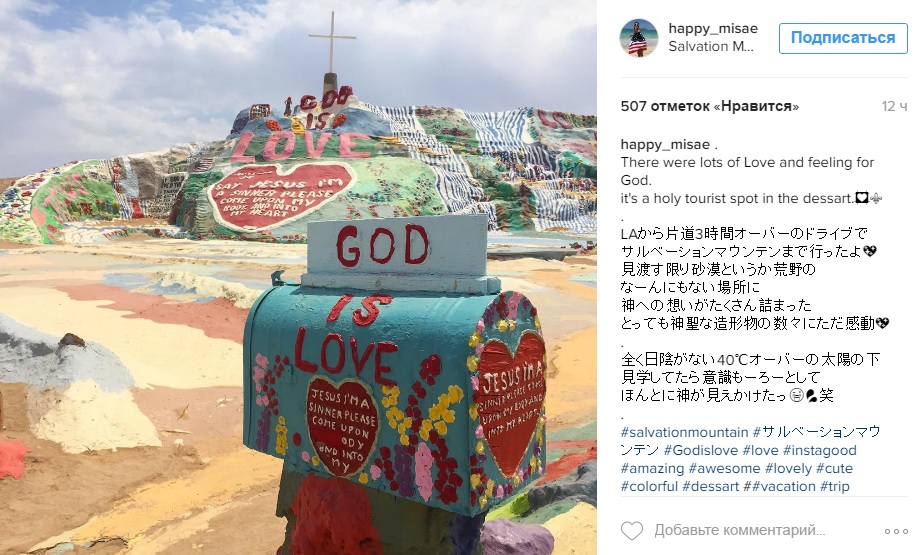 Seven Magic Mountains
Seven anomalously beautiful stone boulders painted with rainbow dyes soar in the desert south of Las-Vegas, Nevada. They challenge the gravitation by their unusual structure. Swiss painter Hugo Rondinon is an author of this Land Art object.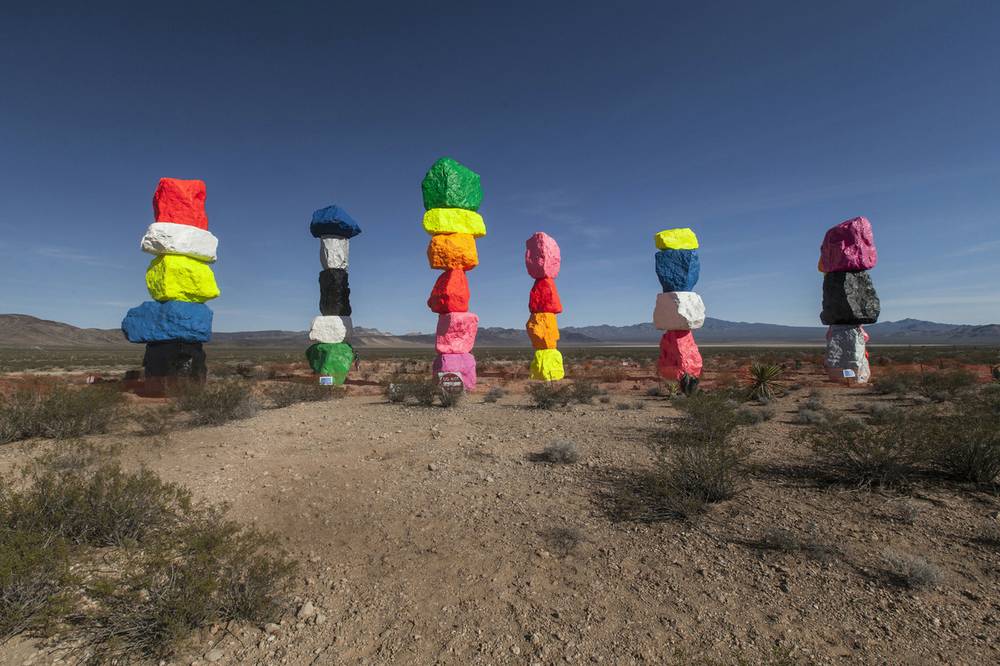 In fact, he needed only a pair of boulders and a ton of paint to create such a place of interest. And presto! Colored boulders became the object of interest of many tourists.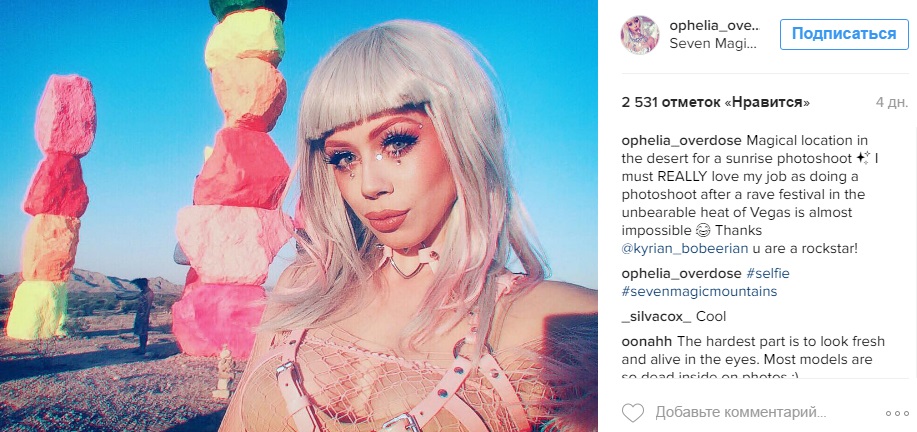 Another objet d'art for which we should pay tribute to Hugo Rondinon is a hand-made sculpture titled «Air gets into everything even nothing & get up girl a sun is running the world». It represents two olive trees without leaves made of usual aluminum. Each tree weighs almost a ton, and the manmade wonder is situated in Lower Manhattan. By the way the idea to create such a wonder came to the painter after he had found two 2000-year-old yielding olive trees not far from the town where his parents were born. Hugo created the sculpture admiring the beauty of the nature.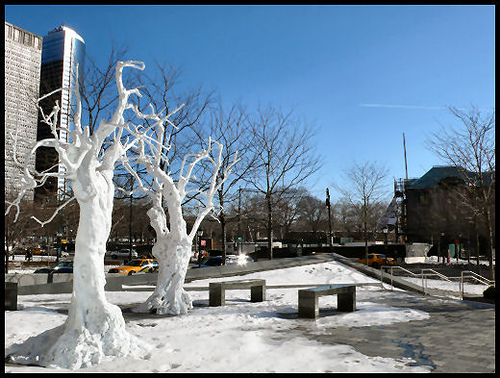 Rock formations with remnants of plastic
A student of the University of Northampton Luke Spencer from Leigh-on-Sea, England created "the stone". This unusual art composition consists of alternate materials: foam, wire-netting and spray paints. By the way the object shines in the dark and represents a so-called challenge to the modern ecological situation in the world.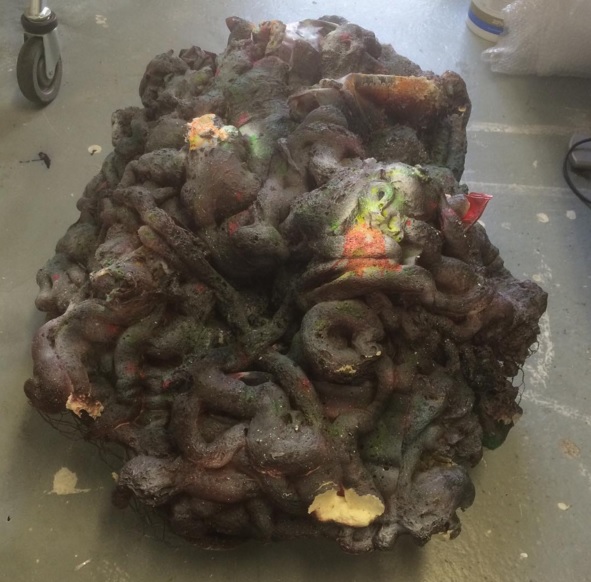 There are also such objects d'art which are being created not only to pay attention to some kind of a problem but to show people the creativity of authors and uniqueness of a landscape where they live. For example, sculptural installation "Pedal Theory" was created by the group of students of one of the Universities of Sacramento. The object is made of usual bicycle frames, wheels and colored elements. It looks unusual and definitely attracts attention.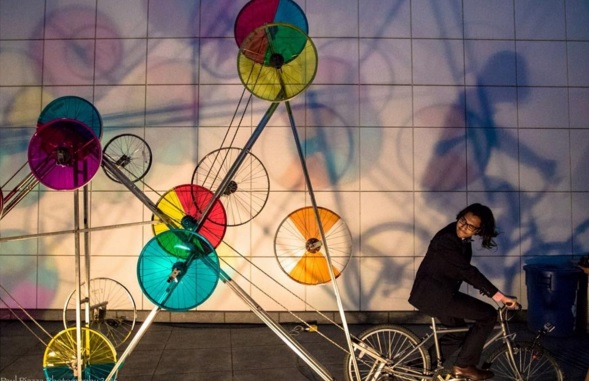 In fact, there are so many hand-made creations so that it is impossible to colligate them into one article. Instead, there is a person who has an entire wellspring of such street-art sights on his webpage. @nicolehenryart is an account of a young woman who knows everything about art firsthand. In 2006 young lady opened her own art gallery under the name Nicole Henry Fine Art in West Palm Beach (Florida, the USA) which is specialized on the street art, American art, impressionists' works and modern talents from all over the Europe. Nicole post the best works of the different masters of arts and impresses her opinion on every object, every picture, every installation on her webpage in Instagram.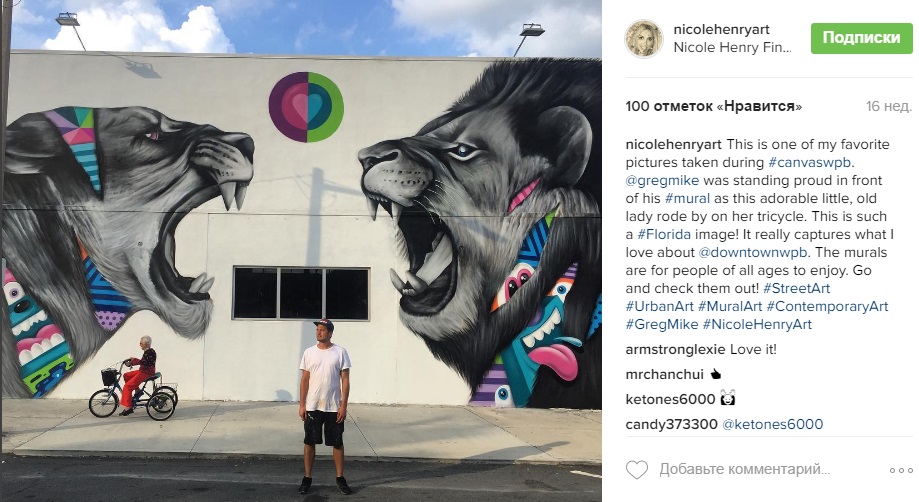 So, if you want to make your place of residence unique and attractive for tourists and investors it is enough to take a little initiative and show your talent to the wide public. And this is not about round sums and building-up some kind of excessive constructions but ordinary low-budget hand-made creations.