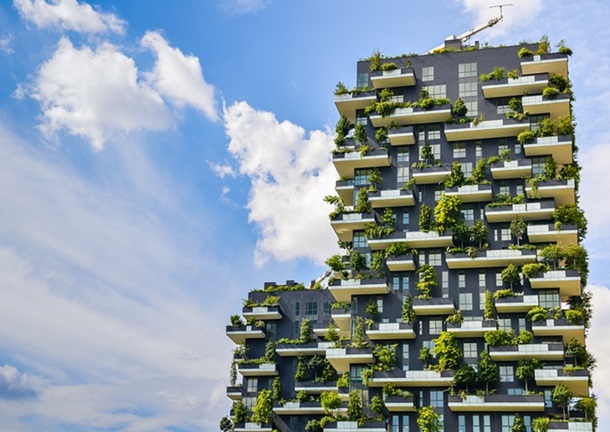 It's quite a familiar thing to see flowering plants on a balcony. Except the fact that they are a good decoration of an interior, they are also an excellent oxygen source. But eco-technologies do not tread water and then, "green skyscrapers" covered by planting become fashionable. In our new material we'll tell you why it is useful to have an entire forest at home.
Of course, one of the main stimuli for creating the "home forest" is an environmental issue, about which every continent is concerned. So, one of the Italian companies suggested to create an environmentally pristine skyscraper in the center of Milan. The object was named Bosco Verticale which represents a symbiosis of a dwelling multistore building and green plantings set out on the balconies of flats.
Before turning into reality of such an innovation botanists have been growing precisely the species of plants which would be able to adopt in such climatic conditions. Nothing less than about 1000 different trees, 11000 plants and 5000 bushes where birds and insects live. There is an opinion that such a biodiversity will be able to defend houses from abnormal noise, dust, wind and direct sunlight.
In spite of their environmental friendliness the two skyscrapers 89 and 112 meters high are determined to be the best and the most beautiful hi-rise buildings in the world. Moreover, they got the golden certificate of the "green construction" according to LEED.
Needless to say that people conceived such "green innovation" in the field of residential construction fairly well.
Some city residents recognize not only an unusual design and environmental friendliness but also historical overtones in such an innovation. A resident of Milan Carlo Cafferini (Instagram — @carlocafferini) —photographer and architecture lover— tells about this in his comment to the post.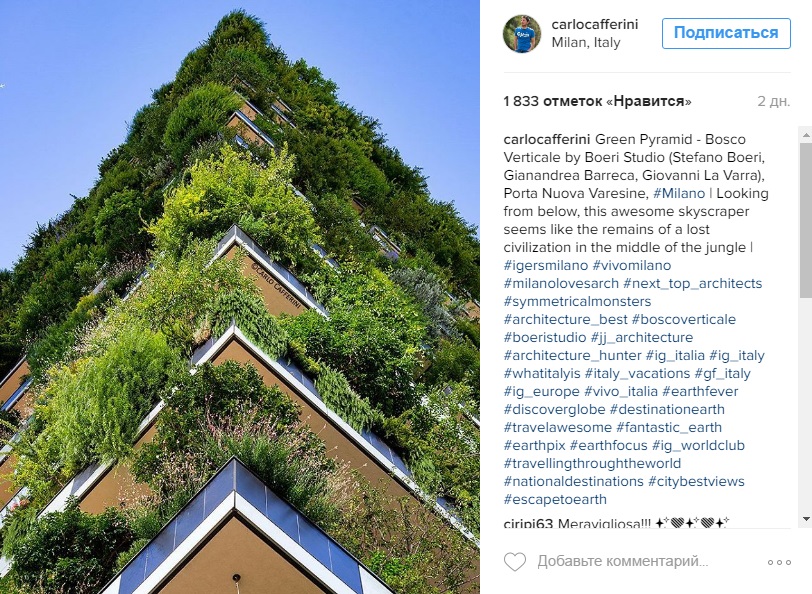 This eco-work of architecture is valued not only by the suburbia but also by professionals. Lino Mari (Instagram — @linomary1) is senior technical architect in Healthware International (Battipaglia, Italy) considers Bosko Verticale to be the best creation of humanity.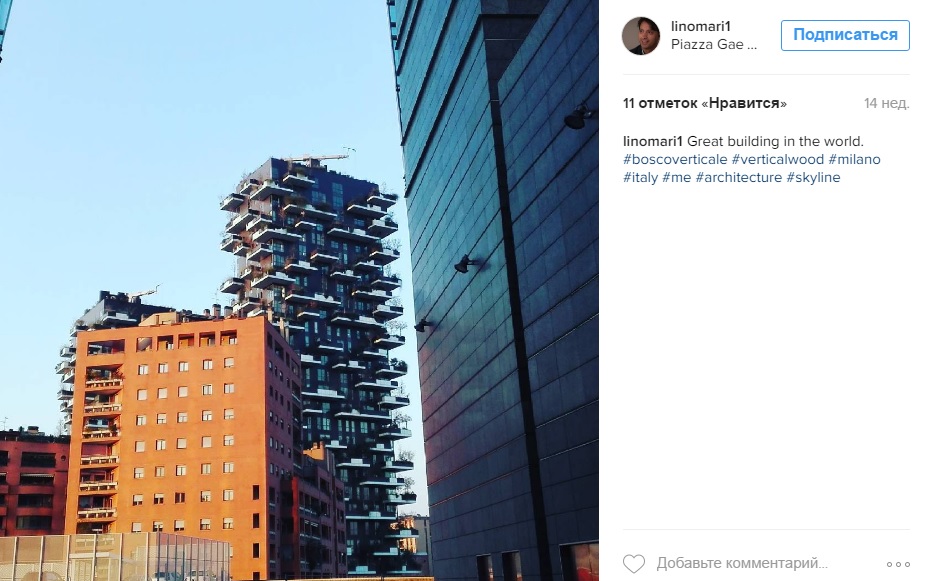 Some people didn't get used to see the "jungles" in the center of the city. The user @ike_tc_eno is still confused when he sees this majestic eco-construction.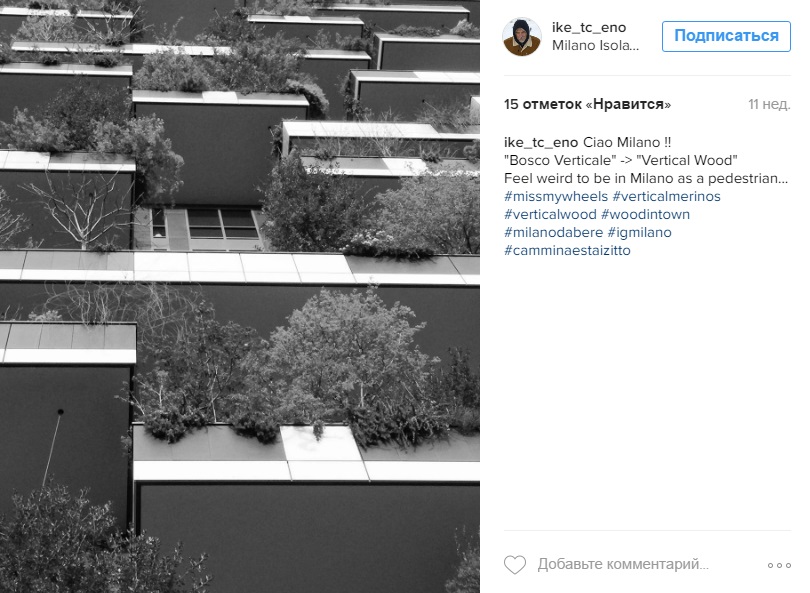 A resident of Stockholm, a traveler and a photo collector under the nickname @imppsthlm even dreams to buy the flat which would easily substitute for a vacation home.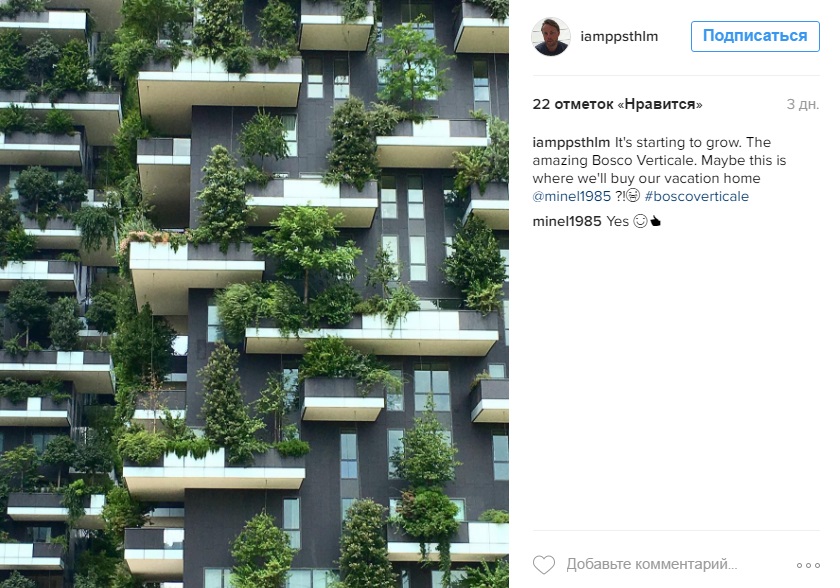 By extension, Bosko Verticale is not only a concrete building decorated with planters, but true jungles which attract people by their environmental friendliness, beauty, unusual architecture and also give an incentive to the development of new stage in the field of residential construction of green skyscrapers all over the world.