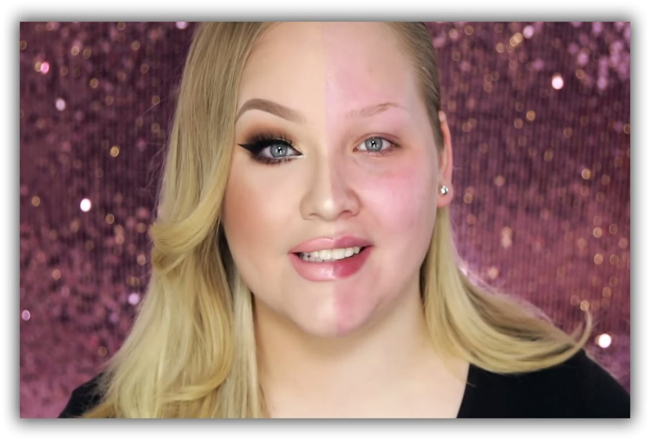 The French say that there are no ugly women, there are women without makeup. The new trend of social media called #ThePowerOfMakeup is the best way to prove or disprove this claim. The gist of it is that the girls post their selfie with a half-made-up faces in the media, talking about the necessity of makeup in everyday life.
The new Popsop research is devoted to so-called «female trend» that emerged a month ago, thanks to the efforts of the Dutch video blogger and professional makeup artist Nikki de Jager (Instagram – @nikkietutorials). She posted a video on her YouTube channel, where caught on camera how she applies makeup. In addition, Nikki intentionally used cosmetics only on one half of her face. Makeup artist decided to show the amazing possibilities of makeup and how it can transform and lift the spirits of any girl.
Suddenly the video gathered more than 18 million views and caused a storm of discussions in social media, and also brought Nikki a lot of prospects in the professional field and a heap of fans. That's what she thinks about it.
Women's audience of social media subscribers cheered the experiment and began to post their own photos and videos with the hashtag #ThePowerOfMakeup, under which there are more than 63 thousands of photos in Instagram now! Amateurs and professional makeup artists, beauty bloggers and their fans show without scruple, how the face changes with the help of the girls' best friends: mascara, red lipstick and concealer. But each of them carries out such an experiment for a different purpose. Popsop found out these purposes.
Some people do this out of boredom in order to amuse themselves and their subscribers, emphasizing the fact that they do not have special skills in the technique of applying makeup and do not really worry about it. The post of @siofieya is about this.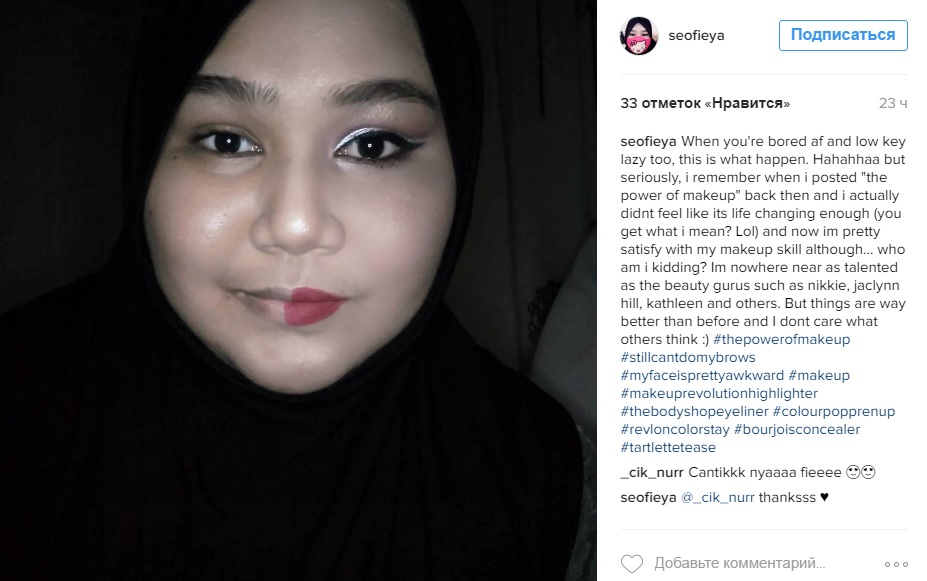 For others who also do not have professional makeup skills it is no more than a hobby.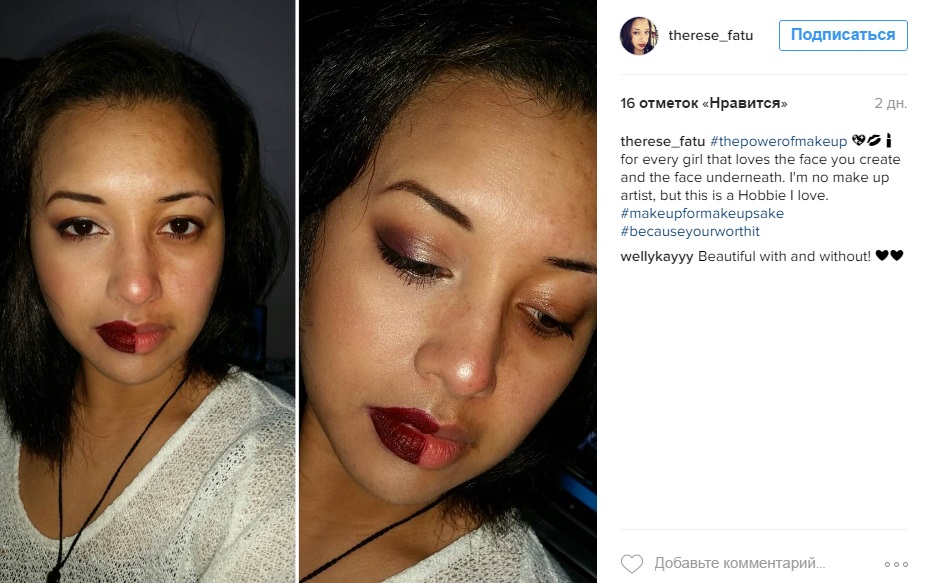 However, there are people who take this experiment and makeup in general very seriously, noting that make up is not only fun for women.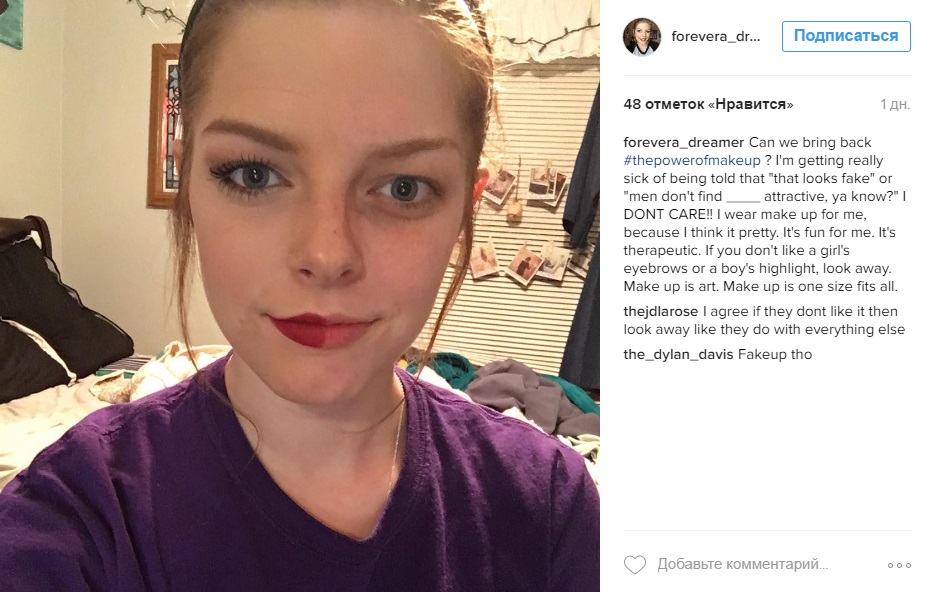 There is even a so-called pool of activists who try to prove the public that natural beauty is still above and beyond any makeup with the help of this experiment.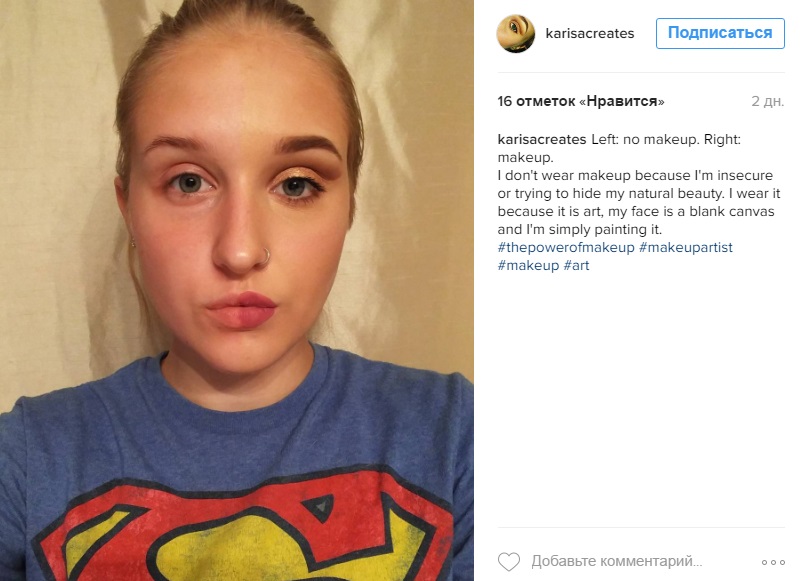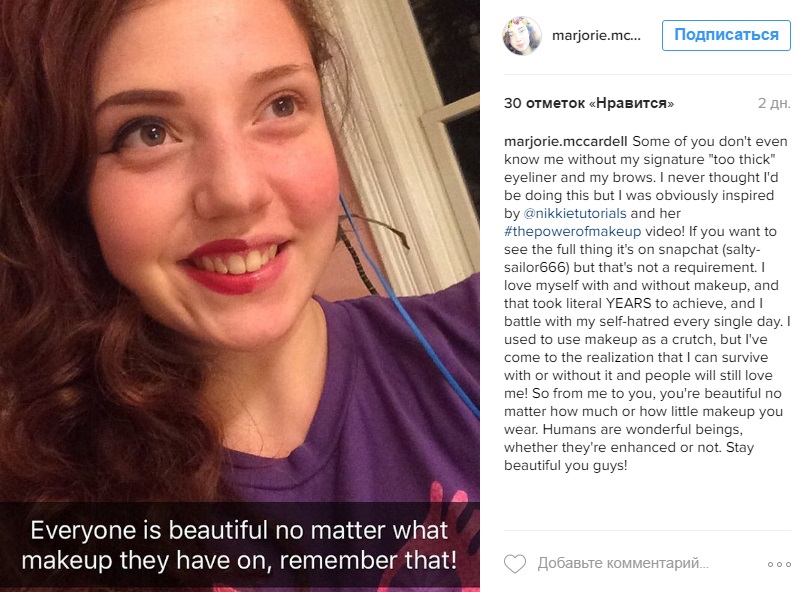 And in the capacity of conclusion, we will quote one of the users who reflects the very essence of the abovementioned.