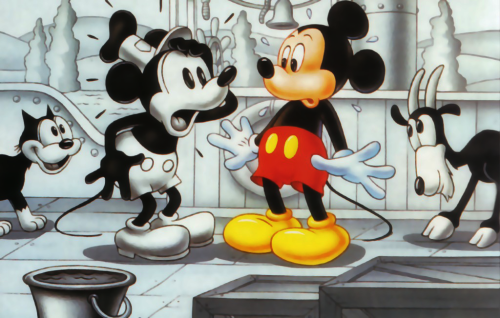 There's no need to say how far the cartoons are important for every child. Generations grow up on them, and even if the cartoon films are being changed in the course of time and development of the cartoon industry their mission remains the same – to entertain and foster our kids. The popularity of the cartoons has faded away with the appearance of games consoles and other new fashioned gadgets. And today we will tell you how people try to increase it investing their own efforts.
In our researches we usually tell who or what conduced the origin of the trend, how everything began, etc. Here there's no use to mention it because the tendency appeared spontaneously and for a wonder it continues to pick up steam.
Everybody tries to popularize the propaganda of modern and not really modern animated cartoons in different ways: some people draw cartoon heroes on the plaques and open their own exhibitions, the other make clips about the importance and necessity of cartoons for the society, but there are people who choose seriously creative methods of PR. We have got acquainted with them.
25-year-old lady and a professional make-up stylist from London Laura Jenkinson (Instagram- @laurajenkinson) decided to add some fairy motives in her job. She creates wonderful animals and well-loved characters of the famous cartoons using her lips, lipstick and theatrical make-up. And if she once moves her lips or smiles the fish Nemo, ground sloth Sid, Goofy or Donald Duck come to life and acquire their own character.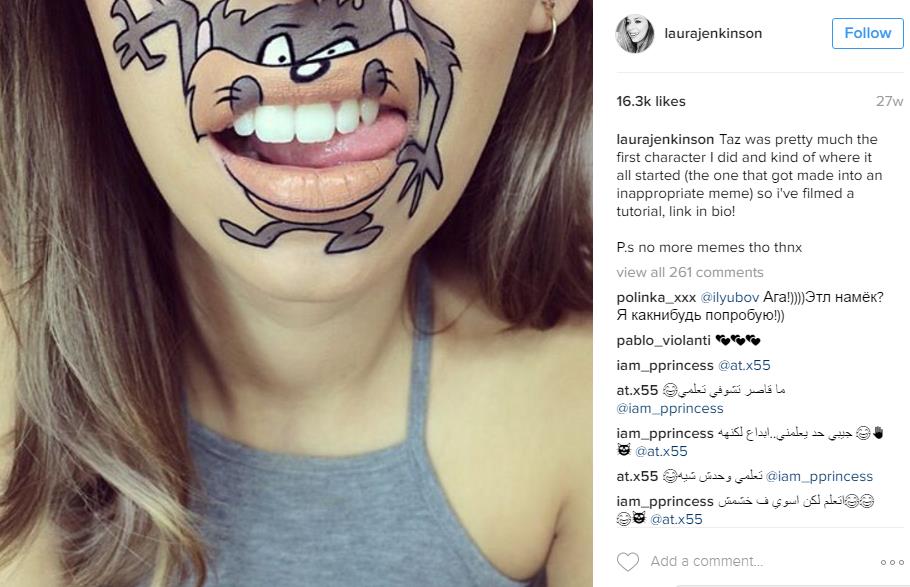 Her web account has more than 360 thousands of followers, and the number of likes exceeds 2 million! Laura thanks everyone who supports her and hopes that Disney won't stop issuing creative cartoon films.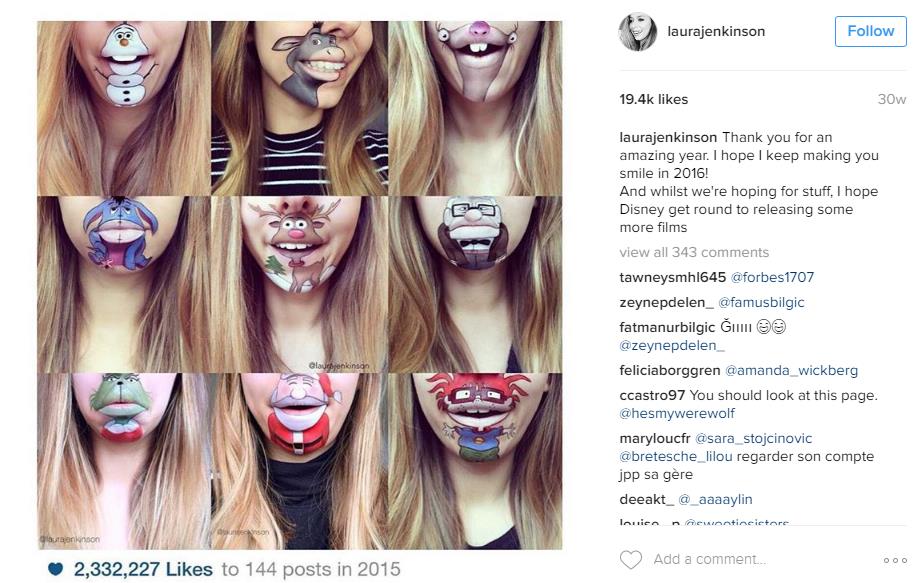 Famous people aren't in arrearages of the tendency too. For example, a talented American self-taught artist, well-known illustrator, animator and writer Robert De Jesus draws cartoonish copies of people. On his Facebook webpage there are all his works, you can ask him to draw a picture by private messages.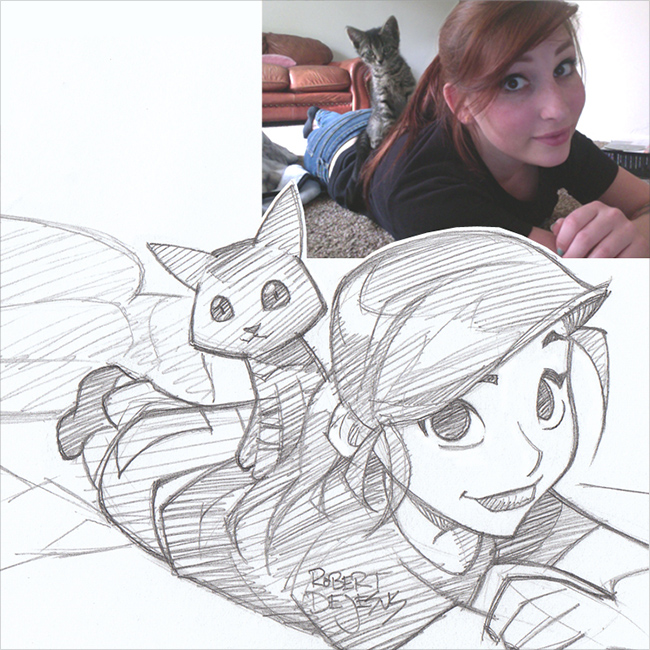 One more person who is undoubtedly especially noteworthy is three-year-old Lane Rouch's mother from Florida. Her name is Jennifer. She sews exciting costumes for her kidling which are similar to the images of the famous fairy tales characters: Jasmine, the Little Mermaid, Belle, Sleeping Beauty and many others.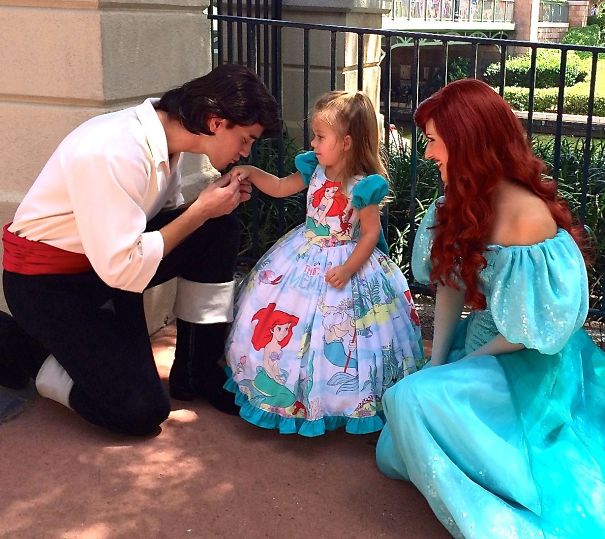 By the way, thanks to the mother's talent, young girl Lane is an unofficial "crux" of the amusement park Disneyland. Not only visitors but also cartoonish actors take photos with such a lovely girl.