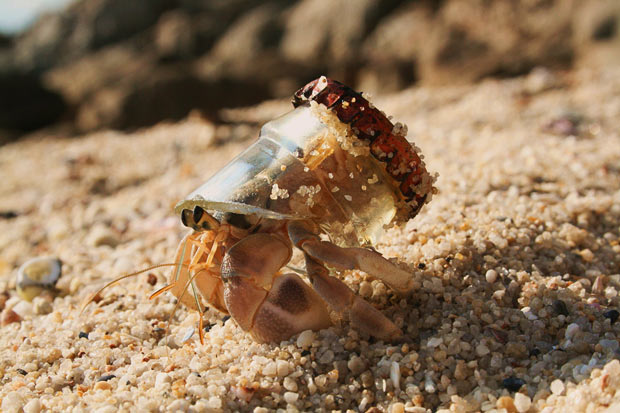 Hermit crabs constantly seek out a new home. By way of defilade they often use empty mollusc shells. But in recent times it became very difficult to find a good shell due to a bad ecological situation, and crabs have to hide in plastic corks or other trash. In our new material we will tell you how the students, a paintress and a Japanese realty company solved the situation.
Hermit crabs' habitat is a tidal flat zone of ponds or shallows. These places in particular have debris accumulation. You're going to weep just having a look on these photos spread on the Web causing indignation and moaning among environmentalists.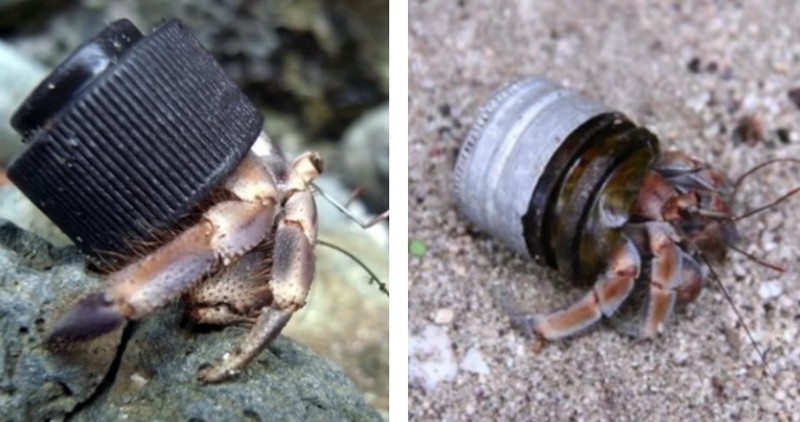 Workers of Japanese realty company Suumo also became aware of the problem. To help the crustaceans to do away with a "housing crisis" Suumo joined forces with Tokyo University of Marine Science and Technology and, after combining the ideas created the 'Shell We Move' joint project. Together they developed a convenient in size artificial shell which anatomically suited hermit crabs and complied with all their needs. The shell is bright green with a printed label "Suumo" and is made of potato starch which is absolutely environmentally friendly.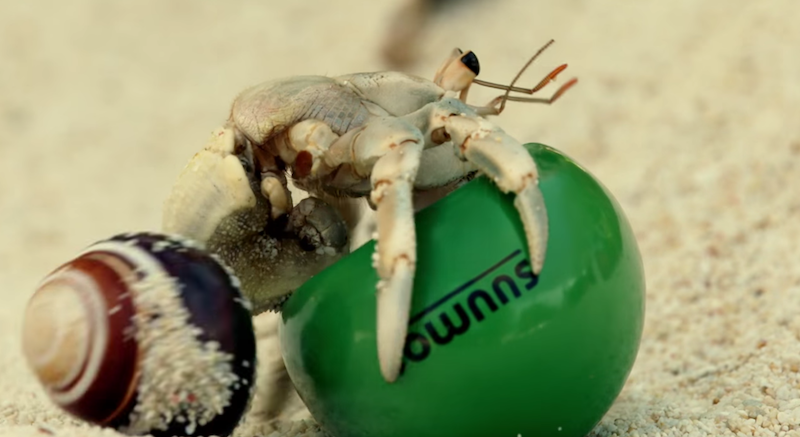 In order to test whether all the dimensions of future houses for crabs are correctly observed artificial mini-houses were placed on sand beaches. The hermit crabs accustoming with a great pleasure and climbing into their new comfortable pads became the inspectors.
In fact, Suumo and the students were not the discoverers in creation of ecological homes for crustaceans. In 2010 a Japanese paintress Aki Inomata presented an unusual art-project with an immodest name "Why Not Hand Over a «Shelter» to Hermit Crabs?"
The paintress claims that every summer holiday-makers take to souvenirs a great amount of shells on the beaches thereby depriving the crabs of a possibility to find home. With the help of 3D modelling technology Aki Inomata created small acrylic "shell-houses" imitating architecture and cultures of different countries.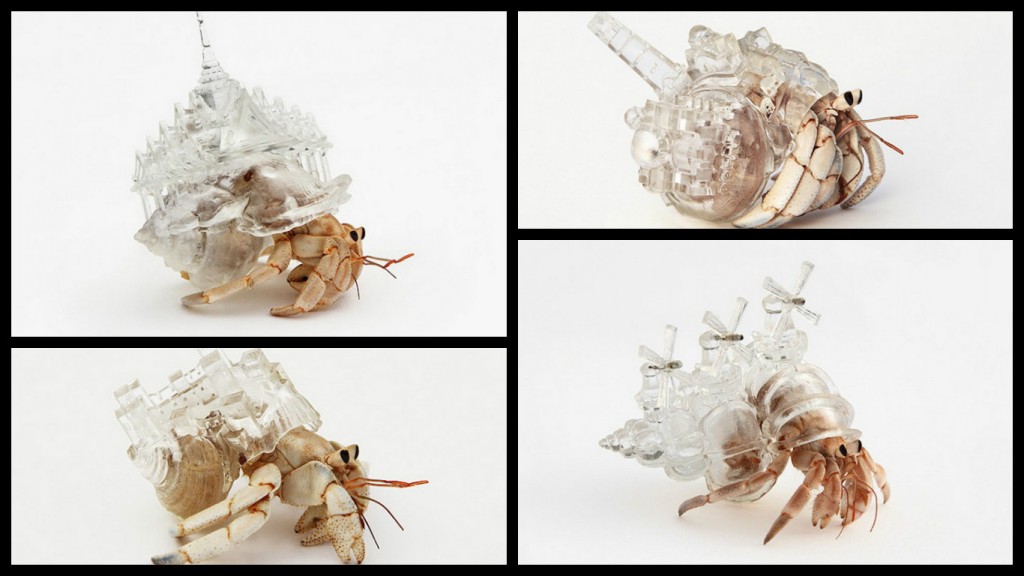 Aki Inomata set a goal of her initiative not only the defence of the environment. Despite this she encouraged people to look at themselves and to see how a man travelling around the world changes, what transformations happen to him with getting of new citizenship, immigration or moving to another country.
Besides, the paintress presented not only real but also a deep metaphorical meaning of her art-idea: "Human adaptation to new conditions of life is a hard and entertaining process. A man like a hermit crab does not change, his inner essence remains the same but the cover in which he lives can be whichever he likes".