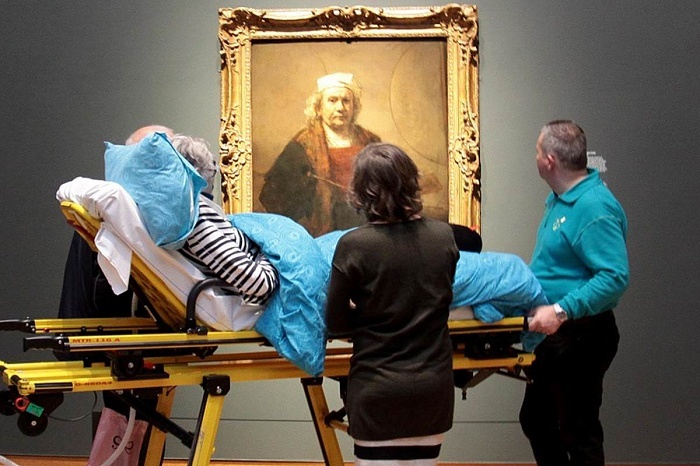 When we speak about an Ambulance we largely imagine doctors and medical help. But sometimes it is also necessary to give a hand of alms-deed to the neighbour as instantly as to give the right injection. We will tell in this Popsop research how and who turned ambulance car into a car of accomplishment of desires.
Dutch philanthropy organization Stichting Ambulance Wens Nederland accomplishes the death wishes of dying people giving them an opportunity to pass away with fulfilled fantasies. The authors of this idea are an ordinary driver Kees Veldboer and his wife, a nurse Ineke who got a wild hair up their butt and turned into magicians for those who desperately need wonder in later life.
After eight years of continuous activity the couple found more than 230 volunteers, several ambulance cars, their own pension and more than 7000 accomplished desires of dying patients. According to Kees, most dying people have quite simple wishes, that is why they can accomplish 3 – 4 such wishes a day.
The activity of the organization got wind in the Internet very quickly. For instance, the photo of dying woman in front of self portrait of Rembrandt which was painted by him short before the death is famous in many social media. More than 100 canvases, pictures and engravings created by the artist over the last years of life. Three patients of an Amsterdam hospice who are at death's door indicated the willingness to look at these masterpieces and visit the exhibition. Stichting Ambulance Wens Nederland accomplished their dream.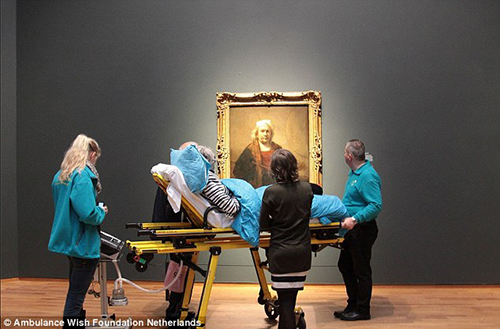 54-year-old Mario who had been working in Rotterdam Zoo for 25 years is depicted on the photo below. Ante mortem caused by the cancer he showed the willingness to take leave of giraffes whose cages he cleaned. The photo of a "parting kiss" had a viral popularity in the Internet.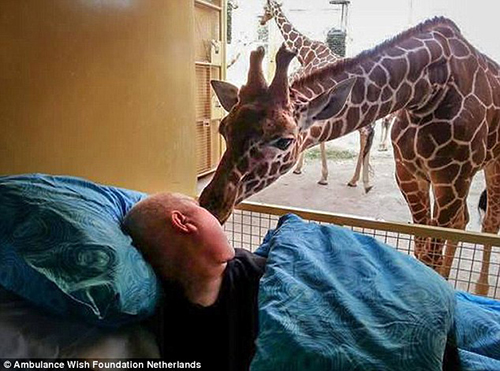 And this woman always dreamed to get acquainted with a pop-star Lionel Richie. This became possible after his performance in Amsterdam when Kees Veldboer and his wife Ineke picked the star up after the performance and got him to the dying patient.
A simple teddy bear which is given to every client is an integral feature of Stichting Ambulance Wens Nederland.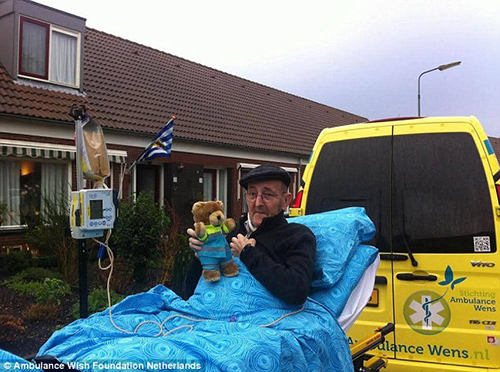 By the way, the Dutch are not the first in this mission. The philanthropy organization Make-A-Wish has been turning the desires of death sick children into reality for more than 30 years. During this time the fund had accomplished 226000 of very different dreams, 14000 of them were granted last year. They can think of everything they want because 30000 of volunteers and a huge number of sponsors grant these wishes, help the children to endure hard and painful treatment and offer hope for the better.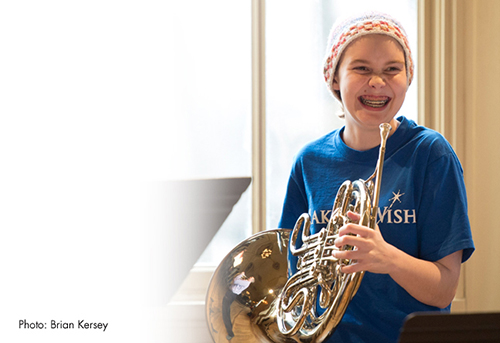 The whole world trumpeted about one of much talked-of granted wishes in November 2013 when a grand show was organized in San-Francisco for a five-year-old boy. Little Michael always dreamed to become the Batman's assistant and save people from evildoers. In behalf of this dream a large-scale conversion of San-Francisco to the Gotham City was carried out together with the city administration. 12000 of people were involved: actors, volunteers, mayor and even the president of the USA.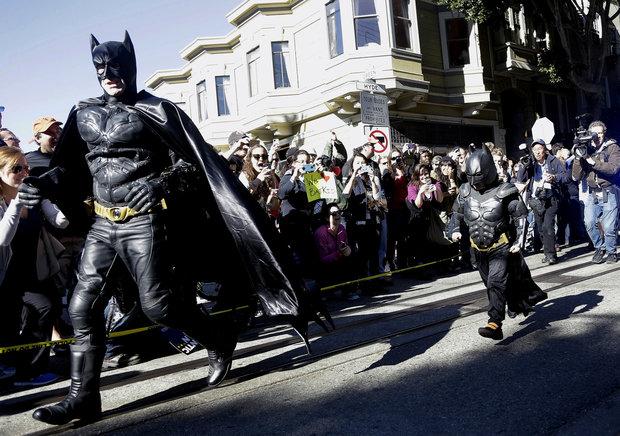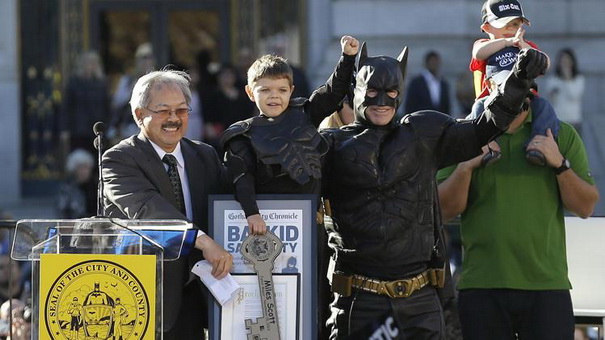 "There are no any hindrances and difficulties when we speak about a wish of the ill child," – workers of Make-A-Wish and Stichting Ambulance Wens Nederland say. But there is one wish that they cannot grant: to donate health. Though, they believe that in the history of the organizations there will be more and more wonderful stories about long-lasting remissions and amelioration of children after an accomplishment of desires.