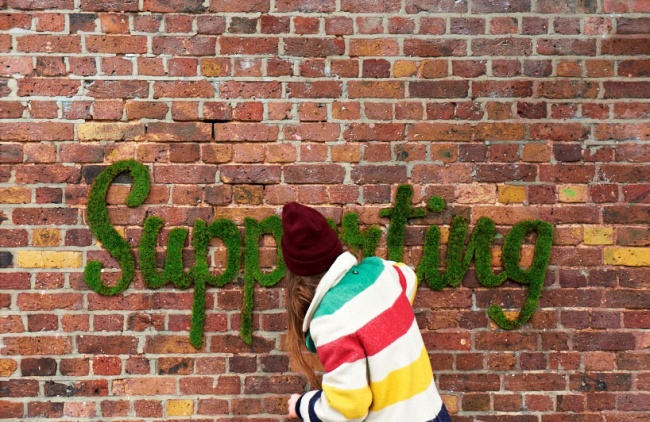 Nowadays people call attention to the environment and worry about the ecology more than ever, that's why there's nothing surprising in the fact that the idea of ecological moss graffiti as a substitution for a toxic paint has become a real revelation and was perceived with enthusiasm by the street artists. Popsop got acquainted with some of them.
Modern artists enlighten us that the street art can be not only visually beautiful but also ecological. It is referred to eco-graffiti which is being made not by means of toxic and harmful paint but by using an ordinary moss. The designer Edina Tokodi who aimed to reflect everlasting chains between humanity and nature ushered in this kind of art.
Moss graffiti or eco-graffiti is a form of garden art which was born as a resistance to the pitiless concrete pouring of the streets. It seems that it is not easy to make such a beautiful thing but it is an excellent way to spice the garden fence or other vertical surface up.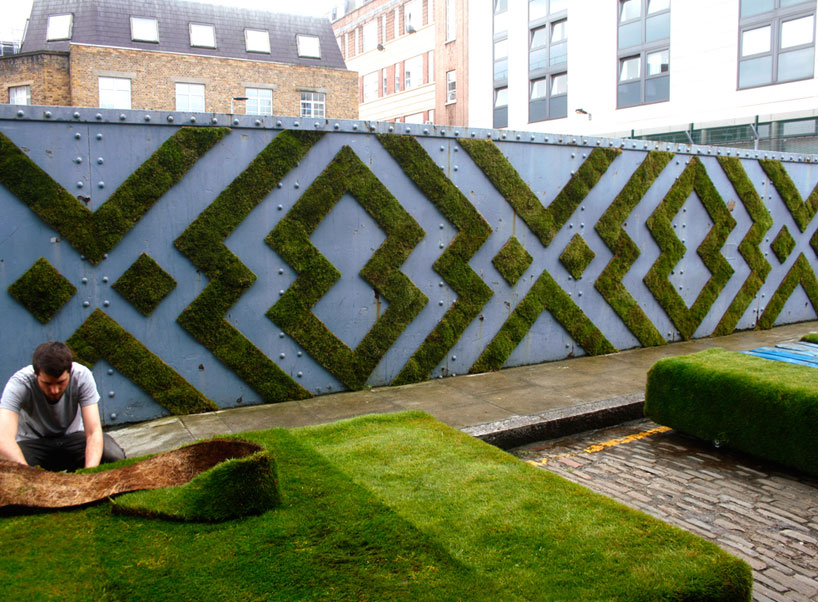 British artist Anna Garforth creates not only graffiti but also huge unusual installations of moss reminding about an importance of taking care of the environment. The lady began to create her installations out of different material using not only plants but also recycled material. The walls decorated with figures of newsprint paper, fallen leaves and rolled magazine paper are among her previous works of art.
Today the author is concentrated only on moss installations – these are graceful geometric patterns, original ornaments and writings made of natural moss which is being excellent stricken root on every surface. They have a surprising pleasant texture causing a wish to touch the writings, and a rich green colour which is insufficient in modern metropolitan cities.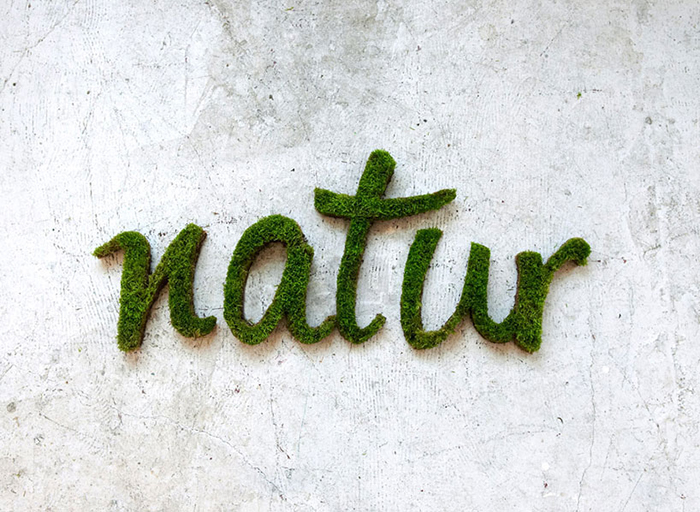 The artist is fond of visual design and constantly searches for a new printing type for writings on the walls. Creation of unusual patterns and designs which will liven an urban appearance is among the new author's interest.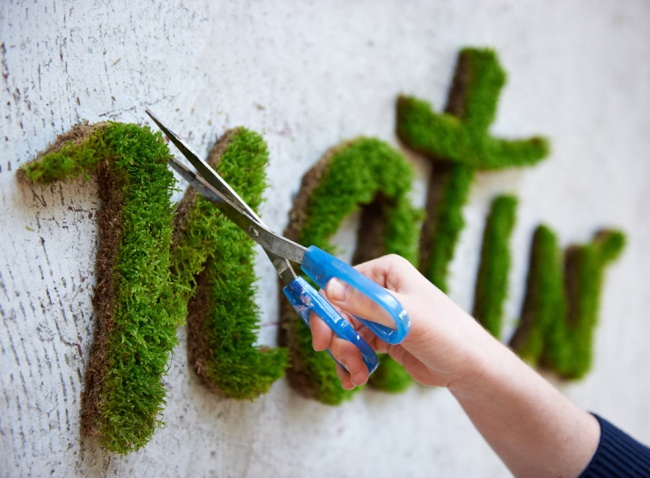 Hayli Alyce is an eco-designer from Savannah, Georgia. After graduation from professional college and doctoral school the lady understood that she wants to expand horizons of her activity. For a start, these were web-design, graphics, 3D art, branding but it is much better to attend a labour of love and be useful for the environment, that's why Hayli decided to master a new type of art – eco-graffiti. So, just several months later her best creation got wind in the Internet with the notes "this art is my new love now".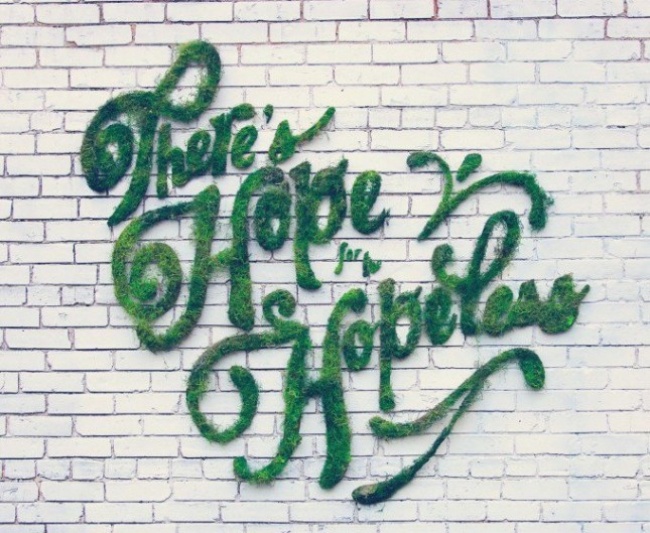 You can meet eco-works of moss of inimitable Carly Schmitt throughout Europe and the USA. In fact, Carly is a public person and an artist making truly unusual eco-masterpieces, deals in art-business and runs different scale public art projects, artistic initiatives. Her works dissolve traditional boundaries between an art and ecology thanks to creativity of artistic approach. On second thoughts, see for yourself!