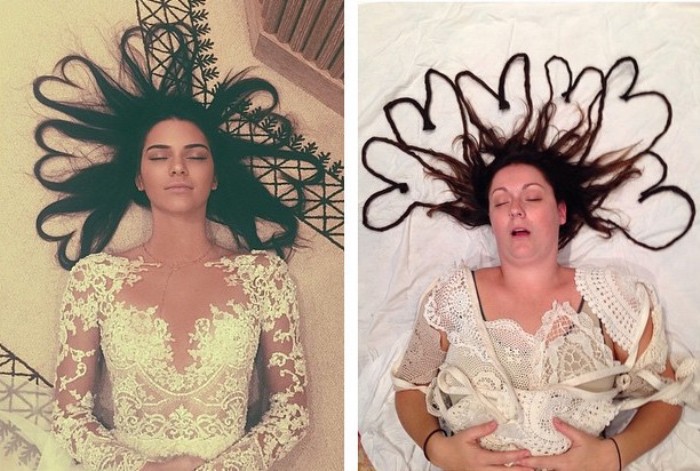 Looking at staged photos of celebrities in social media you get the impression that their life is perfect. Luxurious hairdos every morning, beautiful maternity, small waist and six-pack abs. In a word, everything is on wheels. But there are people who are ready to belie this in a comic and very unusual way.

The path-breaker in this genre is an Australian comedy actress Celeste Barber who decided to defy the lifestyle of the celebrities. On her webpage in Instagram she parodies the staged photos of the stars to return the lost touch with reality to people and show what lives they can have in sober fact.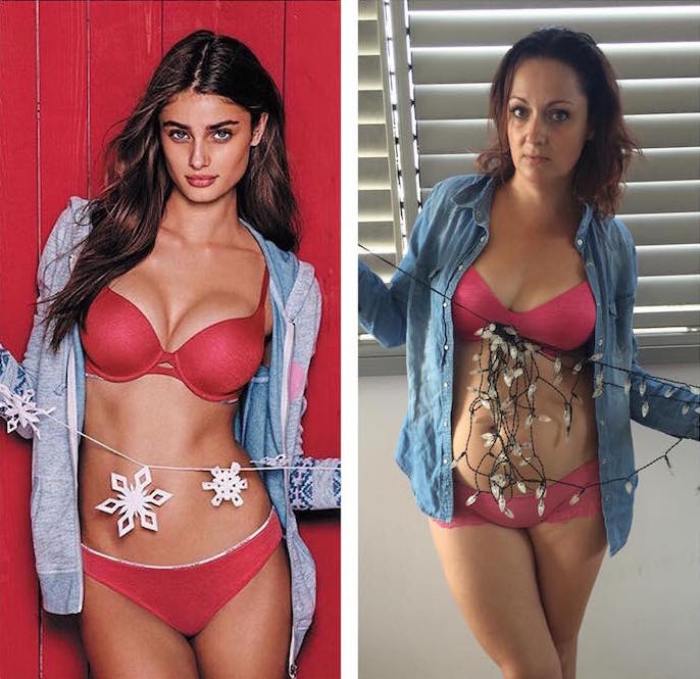 The last photosets: on seashore in latex costume like Alessandra Ambrosio, smoky eyes like Kim Kardashian and a selfie from fitness club like her sister Kourtney (this star family is among favourites for the mistress of trolling). All of this turned into a real flashmob called #CelesteChallengeAccepted. Its idea is simple: you need to copy photos of the celebrities from Instagram. The idea was actively caught up by the Internet community, and the first very funny mockeries have already appeared. There are more than 1700 post with this hashtag.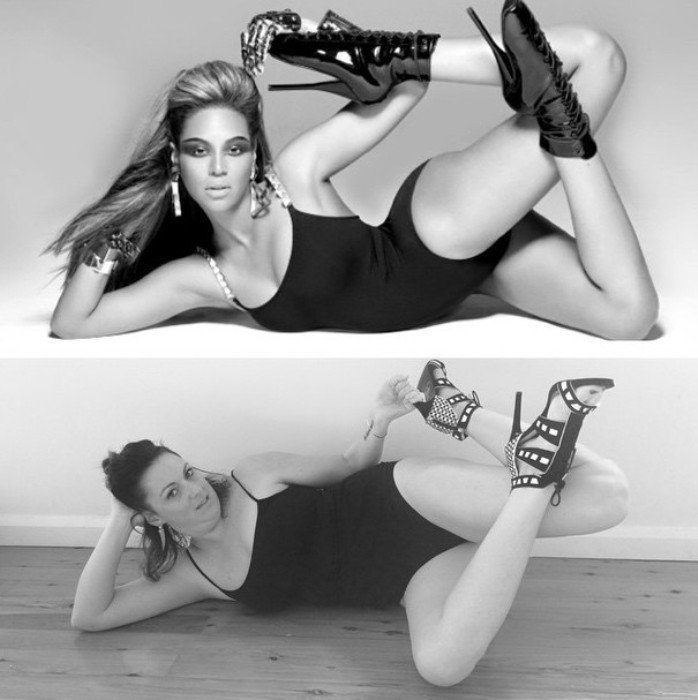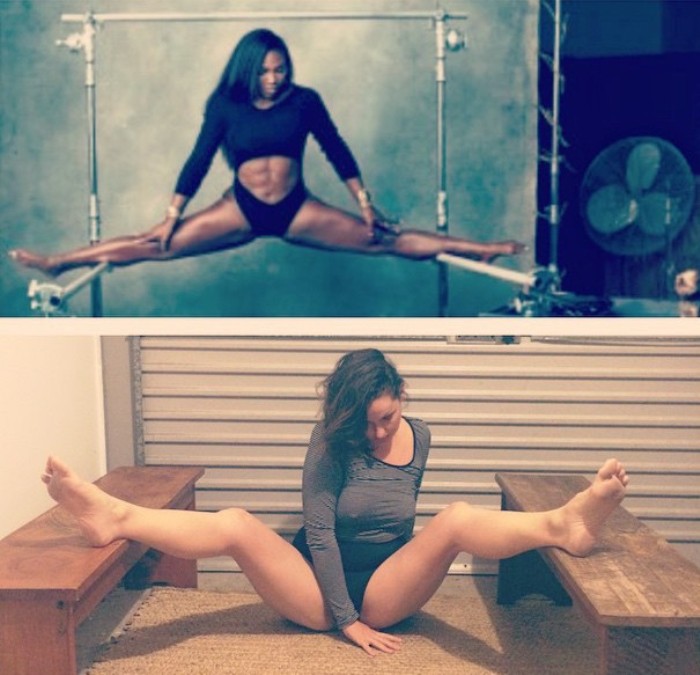 Going the extra mile Celeste Barber launched the next flashmob revealing secrets about a beautiful stage maternity of the celebrities. This is because these photos in fashion glossy zines make the ordinary women involuntarily comparing their everyday life with the coloured truth on the photos feel themselves flawed.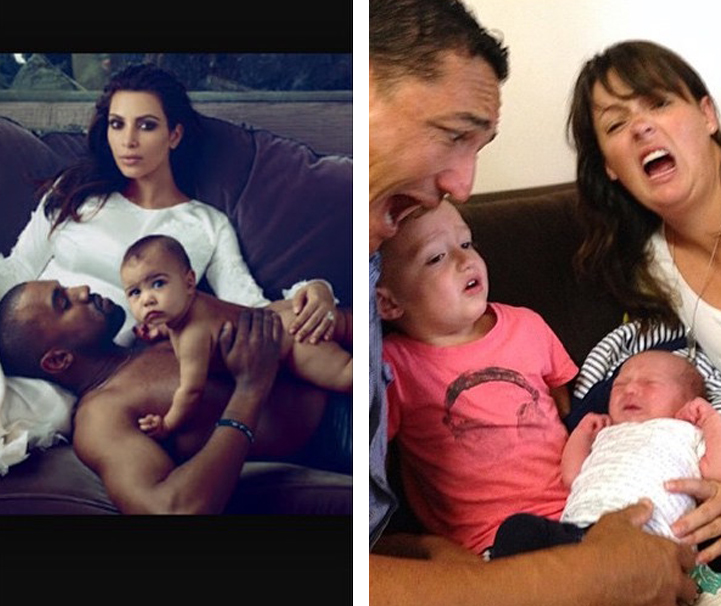 The Celeste's tendency was caught up by other parodists. For instance, Param – @itslavishbitch. This headstrong and bumbling guy from San-Francisco teases celebrities from Rihanna to Kim Kardashian, taking photos with huge bundles of money and trotting them out for 362000 followers.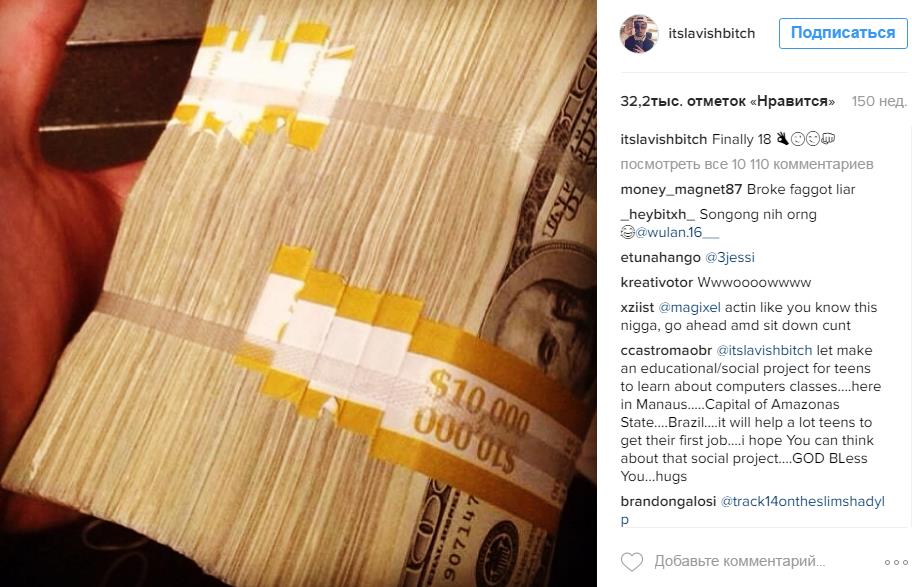 Social media still try to find out who is he and is he really as wealthy as in the photos. And followers just look at his eccentric jinks like flushing dollars down the toilet, burning the bundles of money and fastening them to helium balloons and launching in free air.
An actor Tom Lenk known thanks to the role in the series Buffy the Vampire Slayer is one more prominent representative of bloggers with parodic Instagram account. The costumes of famous people became the objects of derision for the actor – he posts his own versions of dresses and costumes.