It is very valuable to have a hobby saving from cloying routine and assigns a specific meaning to life. But it is even more valuable to have an opportunity and boundless creativity in order to make something new out of a usual hobby. Characters of our new Popsop research turned yoga into a travel-yoga.
23-year-old yoga instructor Greta Grondahl (Instagram — @yogaholico) from a Swedish town Gothenburg first time stepped on a yoga mat at the age of 13. By 18 the lady did yoga every day. In general she dedicated more than 10 years of her life to spiritual practice.
Long time ago Greta thought that it was very time to break the monotony and go out of the stuffy halls on the freedom. So, the dreams came true and now she not only teaches yoga but also travels around the world taking photos against the background of the world sights. According to the lady, travel-yoga gives her an opportunity to stay alone with herself without electricity and thus without Internet and gadgets, and what is more, it popularizes spiritual and physical practice all around the world.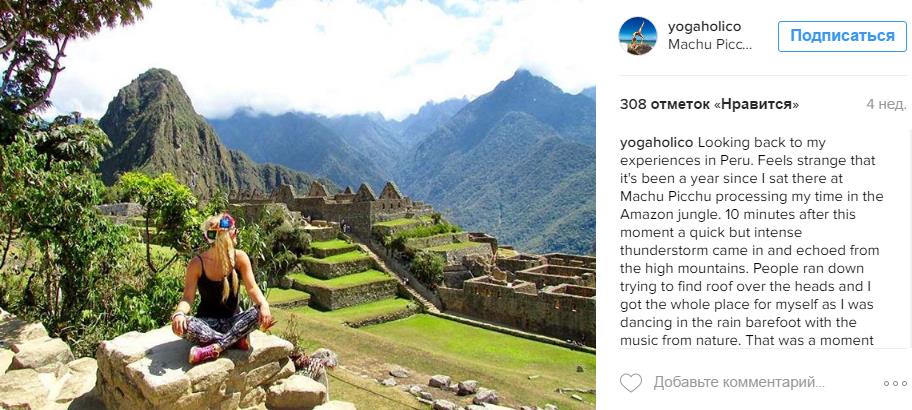 Greta admits that in order to appreciate yoga philosophy for real she had to change her world view and stop perceiving physical activity for the purposes of competition, because sport within the traditional meaning is always a championship. Today the lady perceives spiritual practices as a method of self-enlightenment and education.
More than 11000 people are subscribed on the Greta's webpage in Instagram. There are a great number of followers who caught Greta's example and got travel-yoga under belt. For instance, Vivian from Vietnam (vivian.84) is an activist of travel-yoga, master of hand-made and simply a beautiful young lady. Her page has 162 posts where Vivian makes asanas against the background of wonderful landscapes. This brings her joy and an opportunity to relax.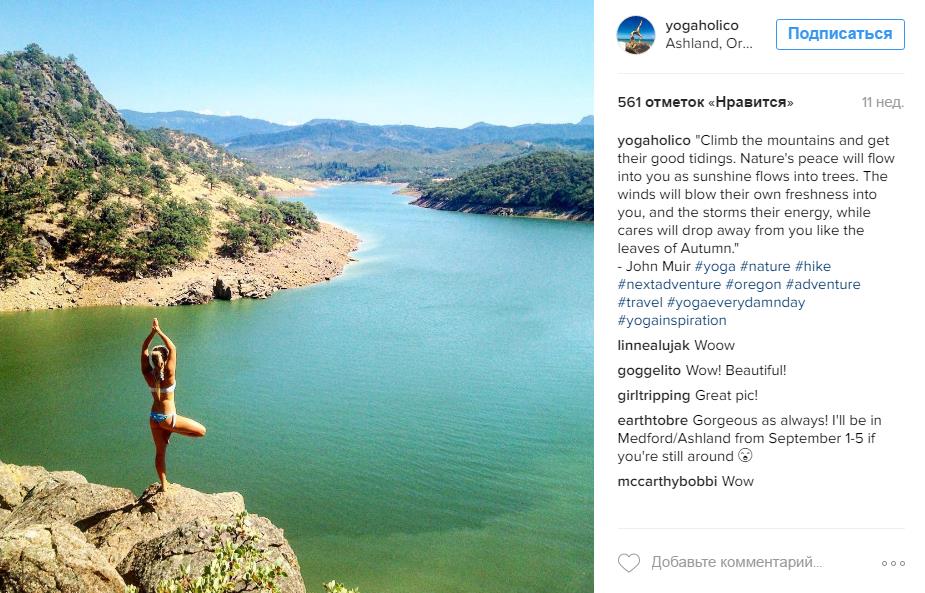 Evi Tassa (Instagram — @evi.tassa) is a travelling yoga instructor, nature lover, vegan and a person of art. She also does not mind to roll out a mat somewhere in mountains or on beaches of different continents.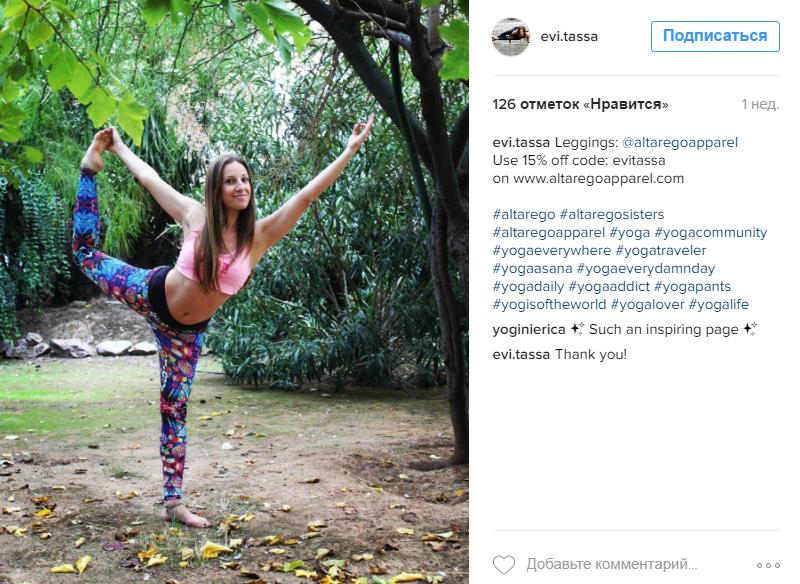 Ling Yan Chan (Instagram — @lingyanb) is a yoga and pilates teacher. For her travel-yoga is also a perfect way to keep in shape especially during going up the high hillsides.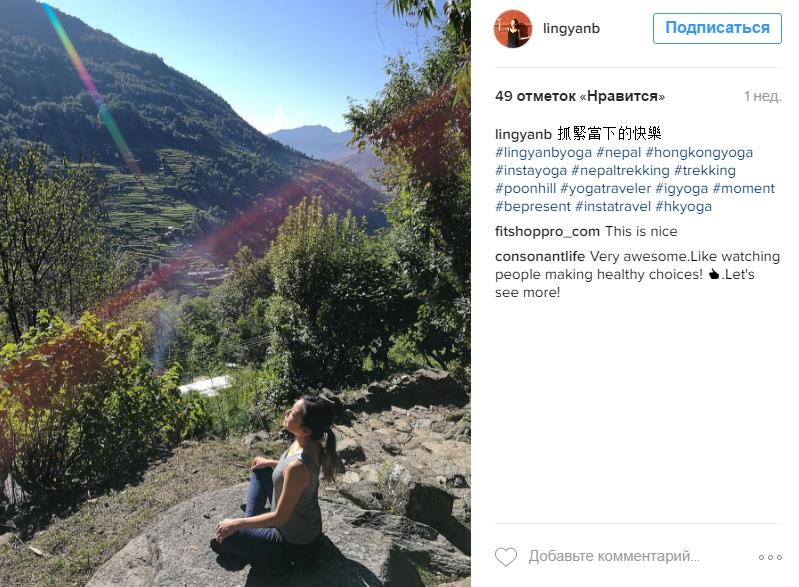 An absolute calmness and harmony with yourself during the journeys which are often associated with numerous stresses are the advantages of yoga in everyday life which are mentioned by every instructor. Is the travel-yoga important in the modern world? Absolutely yes.