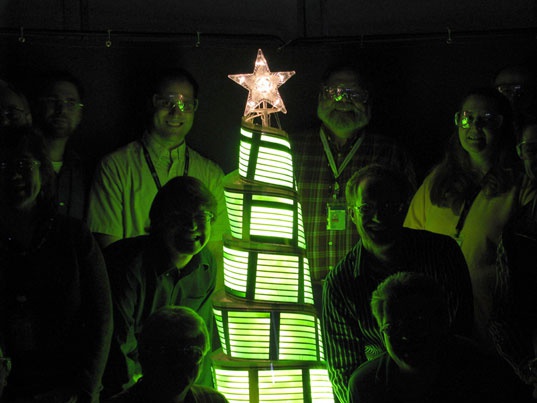 If you want to take care of nature, it is not necessarily to cut a Christmas tree. Especially when there is a mess of old things and a little imagination, you can build a holiday tree from almost anything. Popsop became acquainted with the most creative masters of eco-trees.
Christmas tree made from 300 recycled plastic bottles of water adorns one of the streets of Betws-y-Coed (United Kingdom). The bottles are suspended and illuminated in such a way that you get the impression that it is a figure made of ice. The author of this creation is unknown. The user Emma Jayne (Instagram — @geekgirlemma) shared her discovery with us.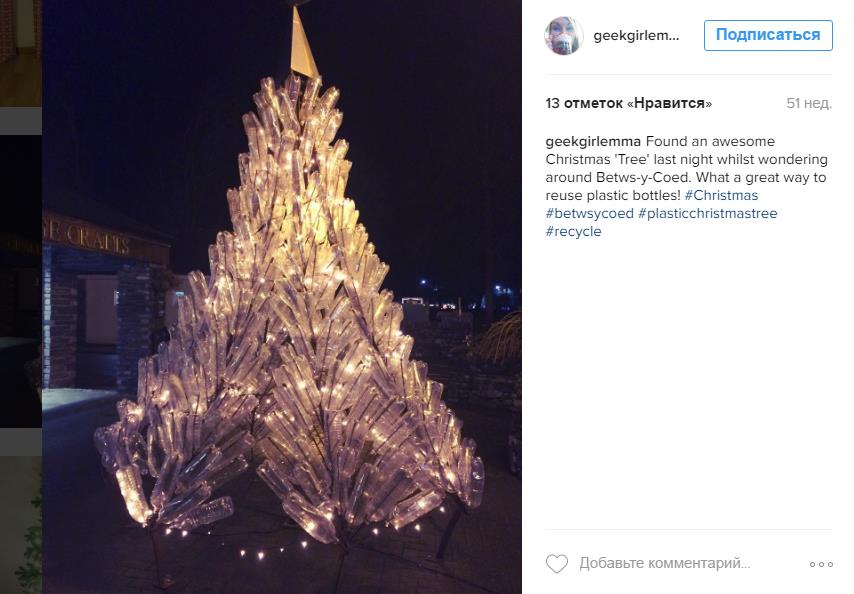 If you want to reproduce a similar sample at home, you can do it in a mini-format like Thu Mitsamphanh (Tennessee, USA) (Instagram — @tmitsamphanh).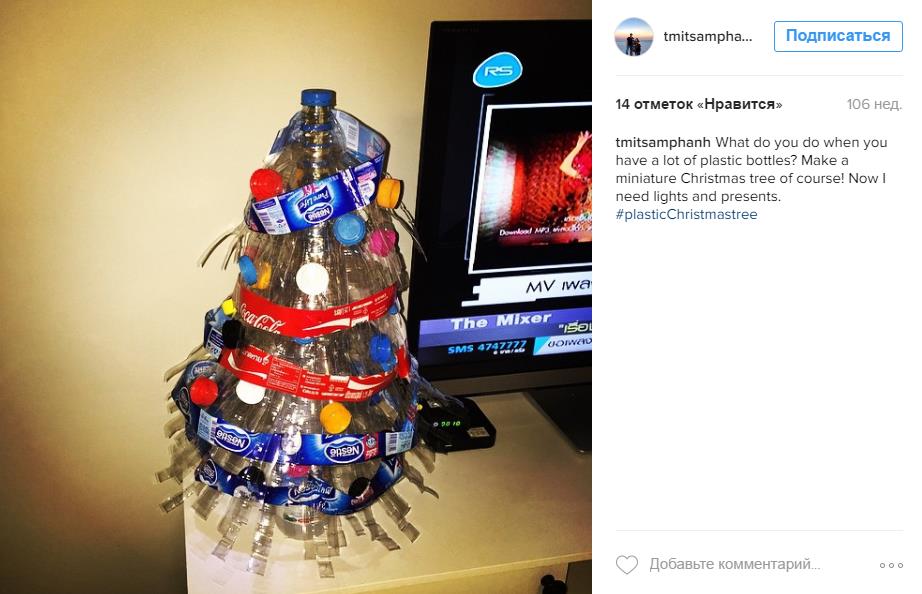 Even when there is nothing at hand, but you have an idea — there is someone who can willingly help with its embodiment. For example, in order to construct a Christmas tree at the Bermondsey Square in London, the organization Re-Cycle kindly provided 35 tires from broken bicycles.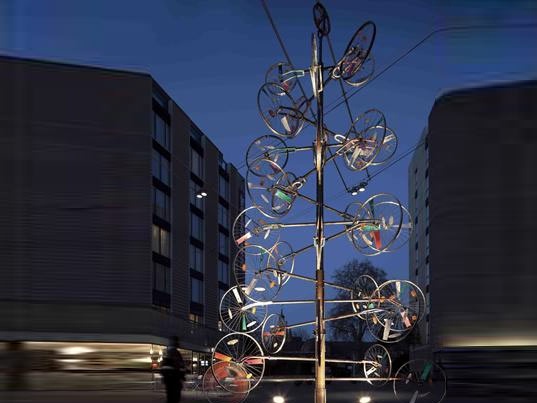 More lamp home version of Christmas tree made of automobile tires was constructed by Francheska Gordillo in her backyard (Clermont, FL) (Instagram — @cheska60).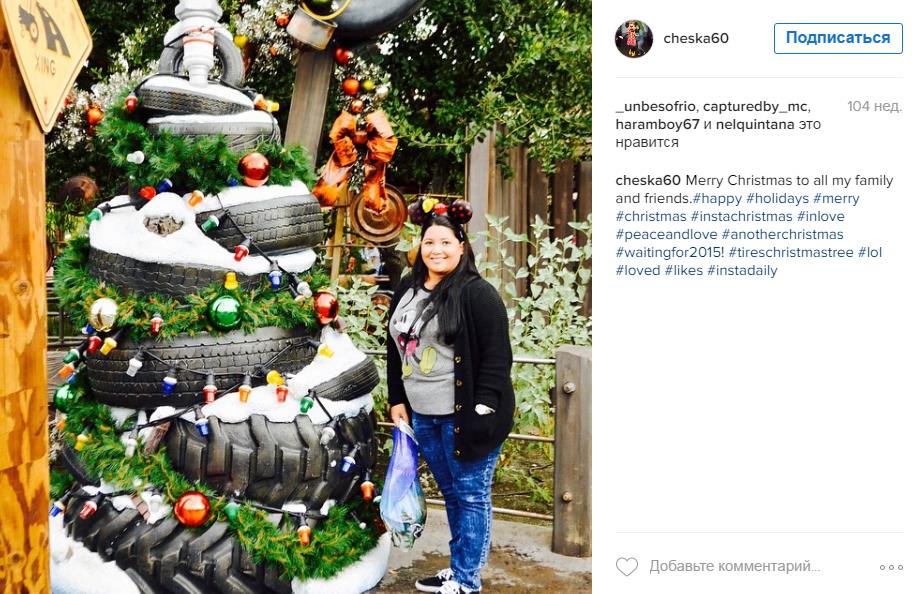 One of the most interesting ideas is a tree made of light-emitting diodes. Variants of embodiment are different. You can extend the diodes along the wire and create the desired height and shape of the tree. Nikunj Iti Maheshwari made a desk figure in 3D (Instagram — @ nikunjmaheshwari12).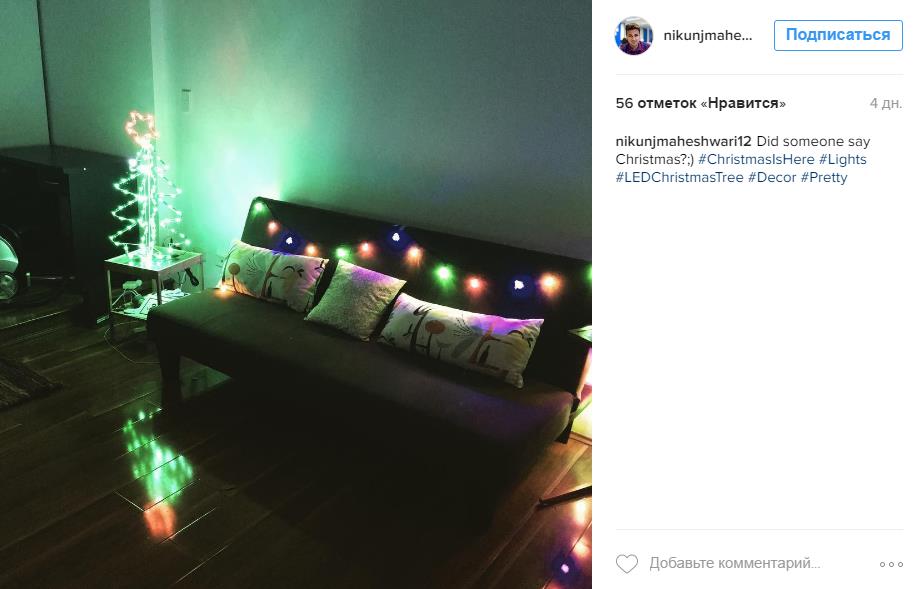 If desired you can construct a tall composition like an ordinary tree. David Florez (FL) has placed lights on the tips of branches. So, you do not need a garland for this bright Christmas tree (Instagram — @ davidf1011).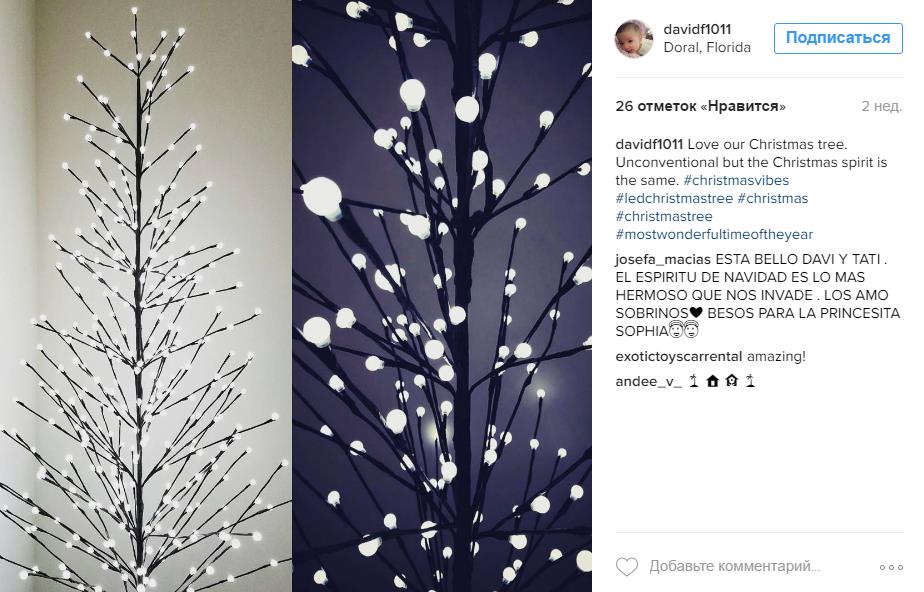 Manufacturers of Heineken beer, who made the giant Christmas tree in Shanghai of 1000 beer bottles, started the trend of creating Christmas trees made of glass beer bottles. Then bottle trees began to appear in various cities abroad, especially in restaurants and near them.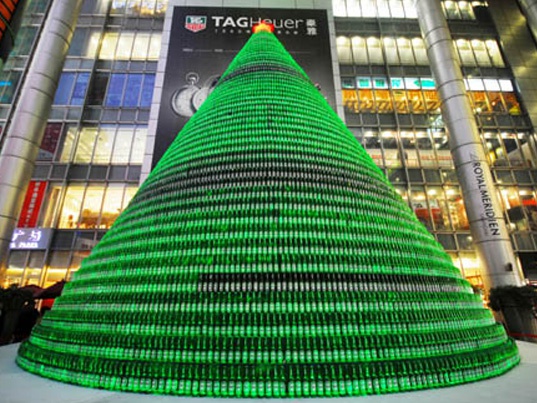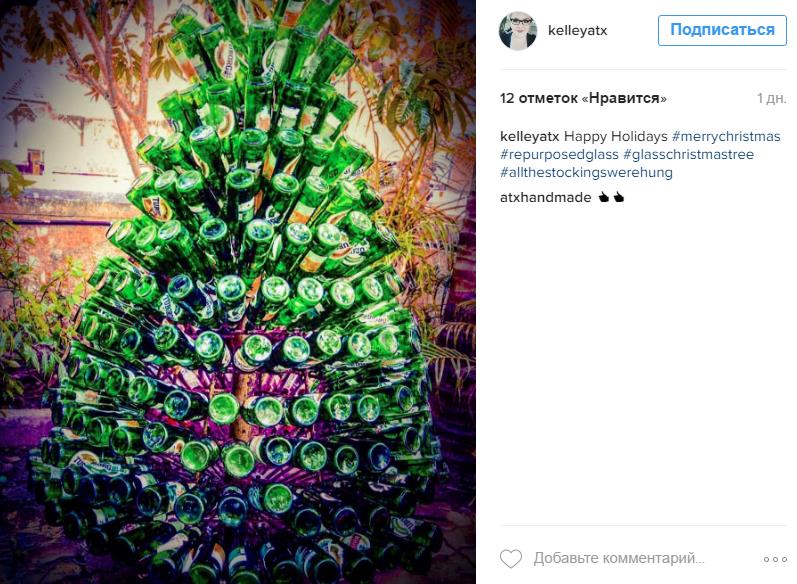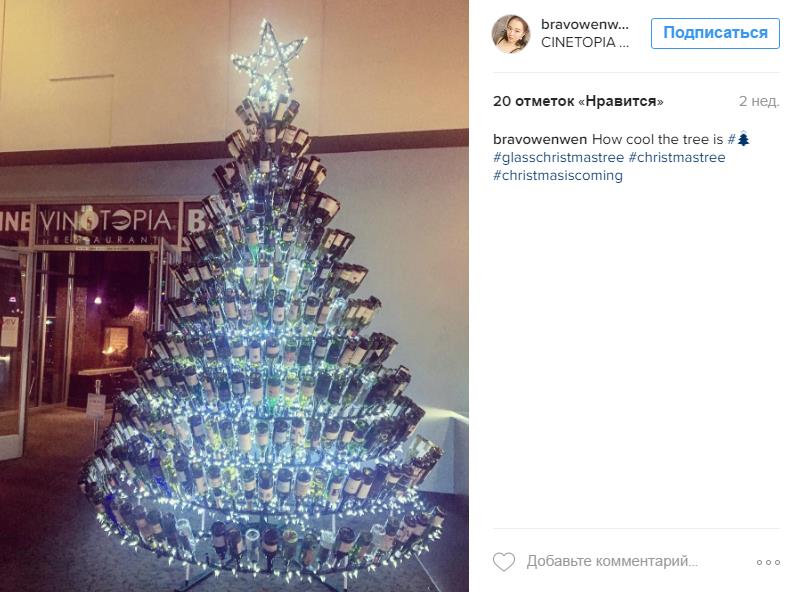 A guy Anthony Schmitt by name installed a Christmas tree made of shopping trolleys in Santa Monica (CA). Schmitt has been making such Christmas trees for 14 years and says that they «are a symbol of generosity and abundance.» They look very festive — thanks to a metallic lustre of surfaces.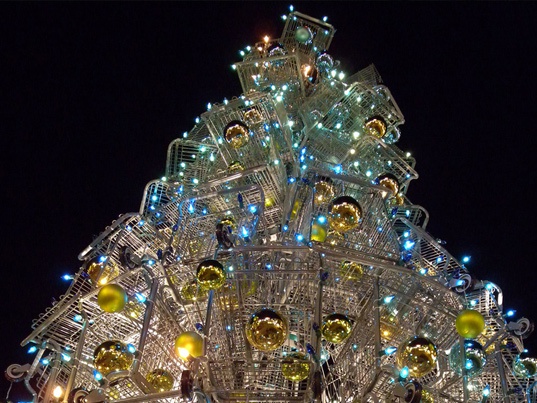 In fact, there are a lot of variants: people make Christmas trees of basket-balls, waste, toys and everything that comes to hand. The main thing is to have a bit of creativity and desire to preserve nature, to please yourself and your family with an eco-friendly Christmas tree.