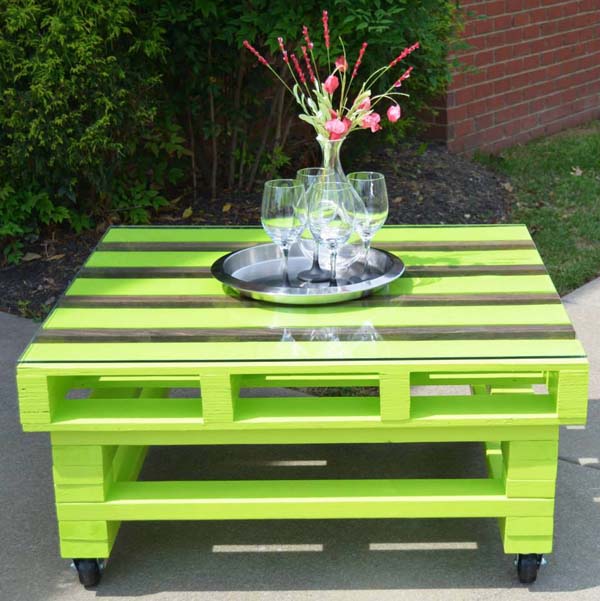 Hand-made is quite popular and well-liked activity which turned from an ordinary hobby into an entire profession having spilled over to the most unusual fields of application. For instance, creation of furniture with the marking "eco". You will find in our research how you can become a producer of such a "know-how" and what secrets the trend masters have.
Eco-furniture is often very simple and above all quickly accomplishable solution. So, the Italians from the Studio Nucleo Company invented a grass armchair – it is contemporarily a personal comfort, unusual furniture and a landscape solution.
The conception of the Terra armchair is very simple – it's a multi-sectional construction of a tough check which is to be installed in the garden, and its sections are covered with ground, clay and seeds of lawn grass. The grass grows and a comfortable green armchair appears on your garden — an unusual landscape solution.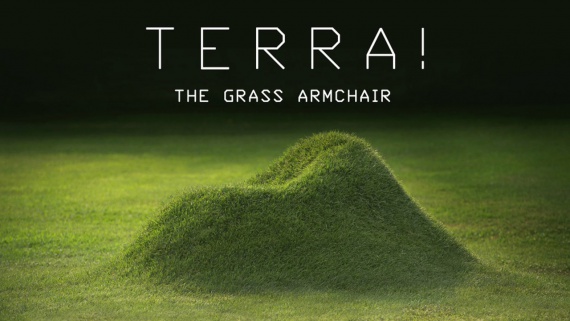 Now the authors of the project launched the campaign on the Kickstarter but if desired it us possible not to wait and not to spend money for buying a carton base plate abroad but to create the scheme and safe money. In addition, this idea affords an opportunity for imagination. May be you want to make the construction wider so that two people would be able to sit. Or to plant flowers on the back side of the armchair. Or to create a corner with several armchairs around the table or for a film watching. In general, it gives a plenty of free scope for the imagination. And the scheme is easy enough for implementation which is not being concealed by the authors.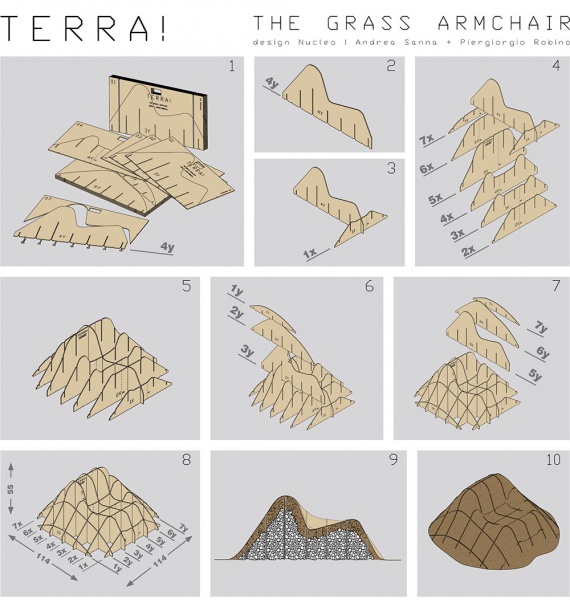 Take one more masterpiece of an eco-art – biodegradable furniture of fir needles. A designer from Latvia Tamara Orjola actively develops her ecological needle-leaved project Forest Wool sustaining life of fir needles which are left after woodworking industry. In its frameworks Tamara organized a fir-needle conversion: dries the needles, grinds up, steams off, cards, plaits and presses them. The advantage of the furniture made of such panels is that there's no necessity to mount it with screws and hammers. They are connected with the help of notches. And what is more, the whole production has a smell of the forest.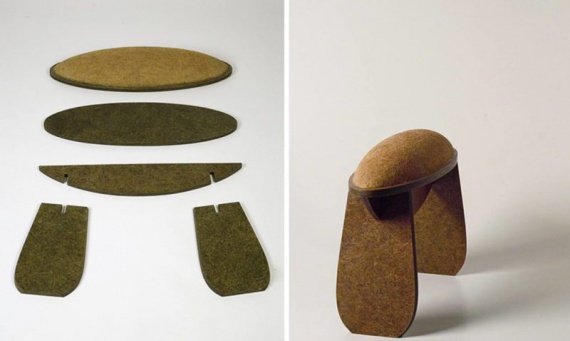 By the way, Tamara's activity is not limited to the furniture; the woman uses fir-needles to create biodegradable materials, paper and carpets. The designer is sure that fir-needles adequately compete with coir and cotton fibre.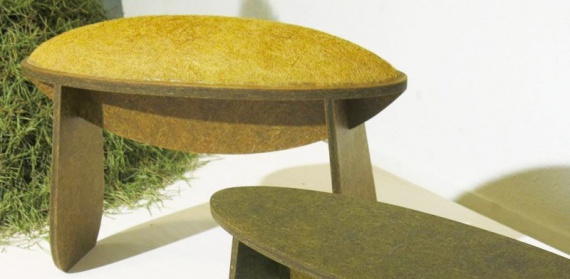 And of course, very popular furniture made of wooden trays and pallets worth special attention. It's fashionable, beautiful, creative and unusual, and it gives the tree a new lease of life. And you can create everything you want out of this material: decoration for a garden, tables, cases, beds, pet's place, shelves and etc. The main things are a little fantasy and talent. The price of manufacturing companies is not so low. But do you need to buy it?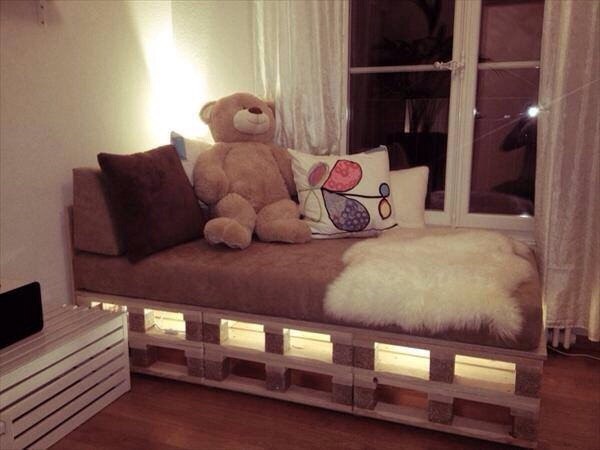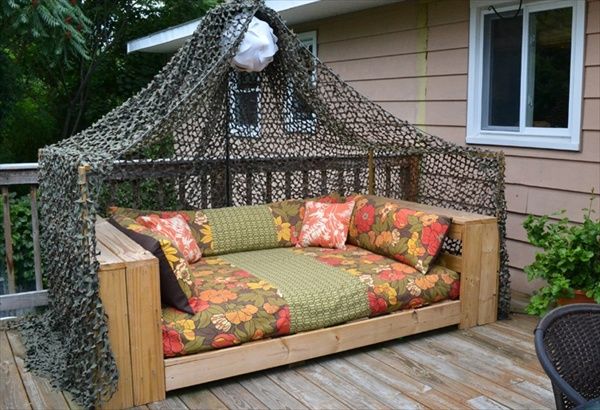 The Instagram has more than 84000 of posts with the hashtag #furniturepallets 70% of which are hand-made. So, nowadays everybody can become producers or at least provide the family with pleasant, ecological and creative furniture.