Turning old buses into a house — was a trend of 2016, which is not going to be on the wane in the new year. This time, however, the married couple Valerie and Tim showed a great talent and imagination, having transformed an ordinary school bus into a real travelling eco-hostel.
Mobility, low cost and absence of negative impact on the environment — these are just some of the reasons for which people leave their apartments and houses willing to exchange them for life in a reequipped bus.
The travellers Valerie Cook and Tim Boffe keeping up with fashion trends remade an American school bus into the eco-friendly mobile house which also has become a mobile hostel for tourists. All of this cost for them $32,000 which were spent to organize solar-cells power supply of the bus, equip the passenger compartment with Doschawol wool able to retain heat and control the inside humidity level, install a shower, a bio toilet and a wood-burning stove. Their goal was to create a completely carbon-neutral bus, which has no negative impact on the environment.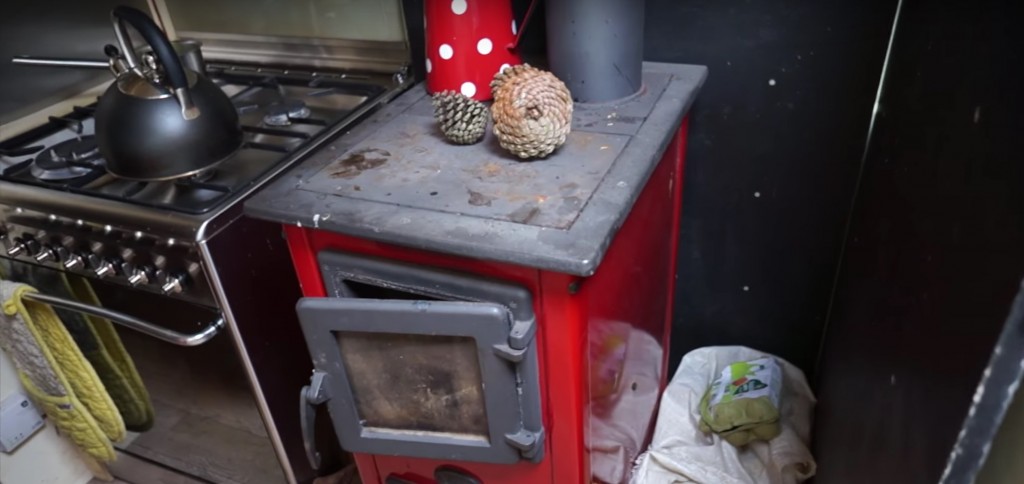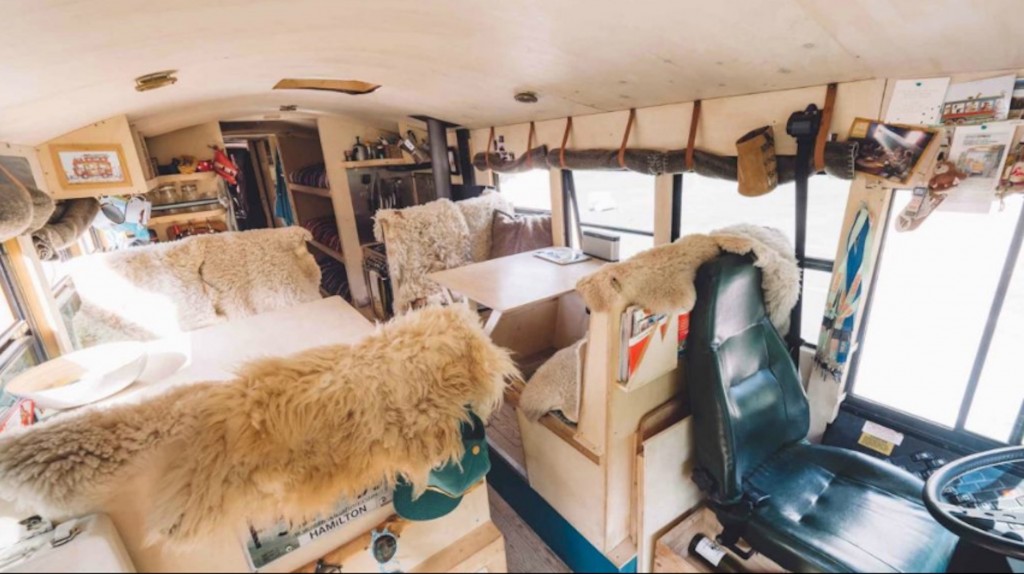 As for the interior of the traveling hostel, in addition to the bedroom made for Valerie and Tim's family, the bus has six bunk beds and storage lockers.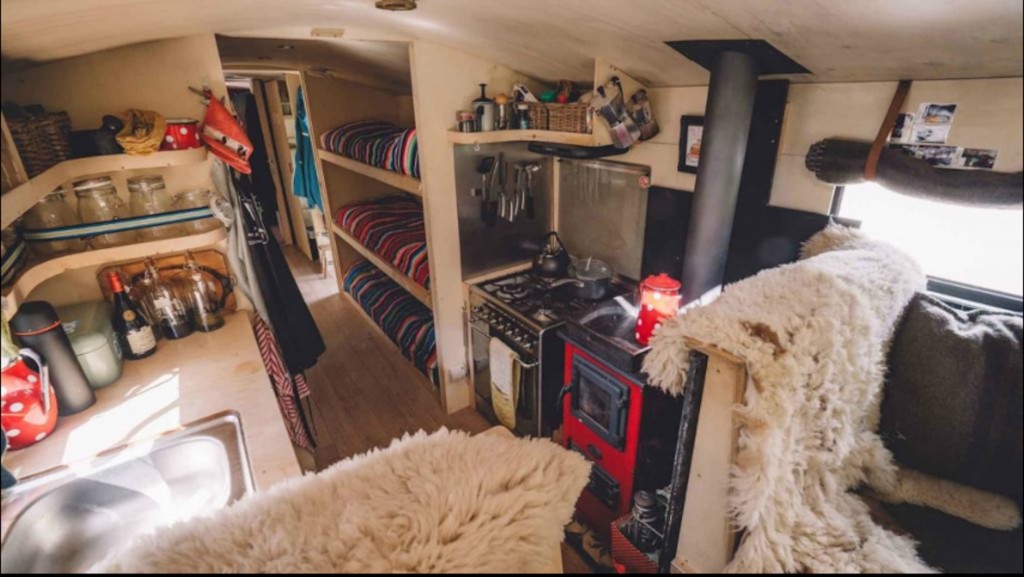 And now the whole family — Valerie, Tim, and their little daughter and dog, living in a huge 39-meter Nomad Bus went to a three-year trip across Europe. Along the way they pick up tourists, hikers and other adventurers, informing them of their route and offering bus as a mobile hostel.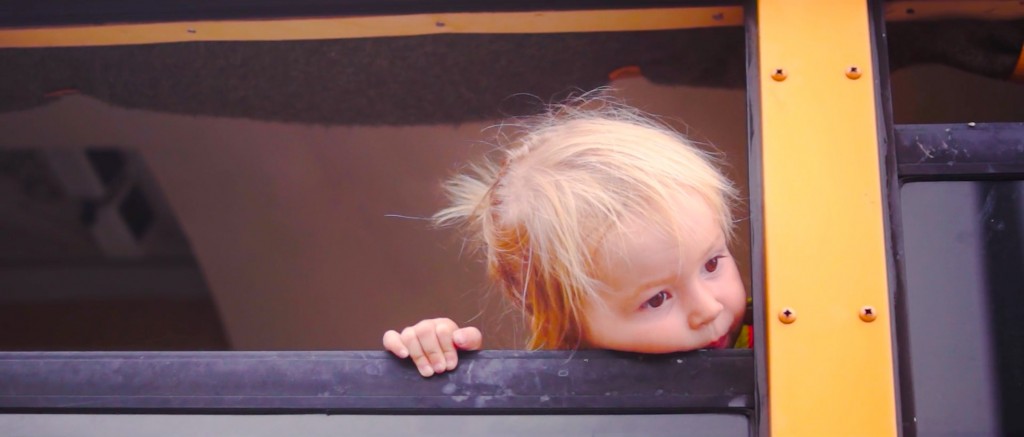 Travelers can stay here for $ 61 per night. The cost includes a bed, fresh sheets and towels, as well as home-cooked organic breakfasts and dinners. You can remain both for overnight and for several weeks as desired. The bus also has a space for bulky luggage of travellers, such as skis or snowboards. By the way, if the tourists do not have mountain bikes, skis or snowboards the couple offers them for hire.
"The luxury of a hostel. The freedom of a campervan. The hospitality of a welcoming family." is the motto of the travelling bus hostel. In fact, Valerie and Tim strive to create in it the atmosphere much more welcoming and lamp than in any ordinary hotel. Here every traveller becomes a part of the family experiencing a full flavour of a travelling lifestyle, sharing the impressions of visiting beautiful places and landscapes contemplation with the others.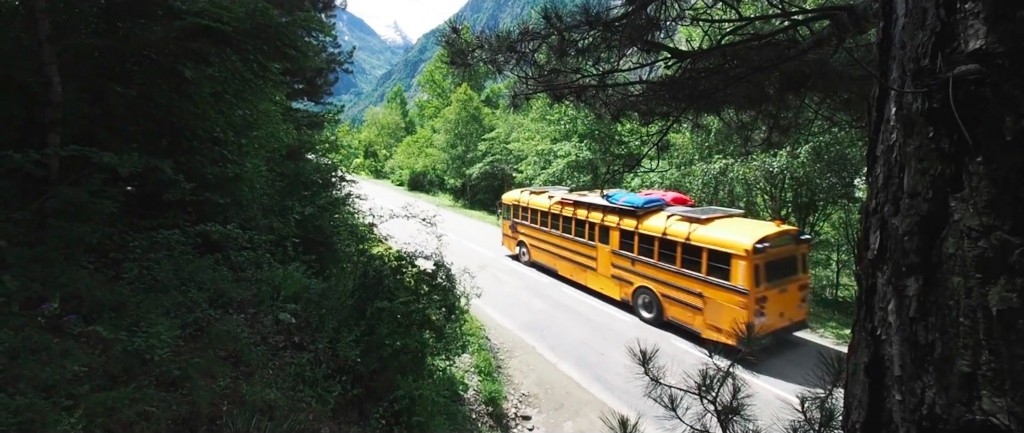 Special events held by Valerie and Tim after the long-distance hiking, skiing or snowboarding, and other outdoor activities passionately set up on a friendly atmosphere. Together with their lodgers the family organizes camping, BBQ, with a cheerful music, drinks and dancing in the evenings.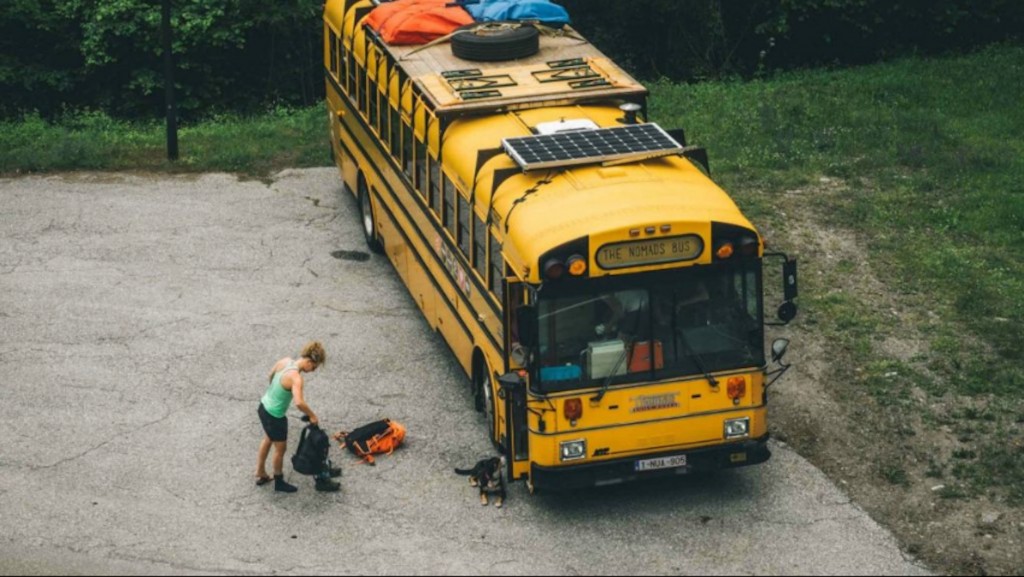 But the main thing taught by a welcoming family each new guest is environmentally friendly way of life without harming the environment. "For us, this project is all about out love for the open road and the adventures it brings, sharing our way of life and connecting with people," they said on their website where you can check for bus availabilities and where the family is travelling to next. And if you're lucky you're bound to become their new happy companion!