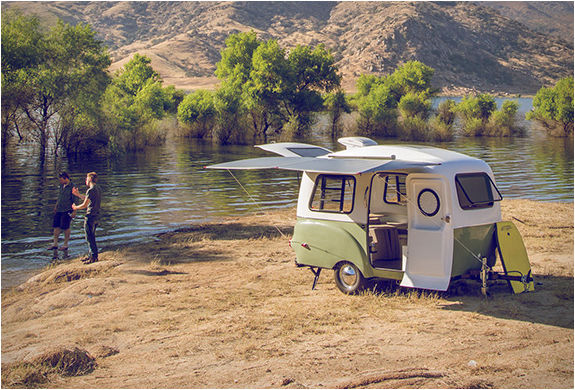 When you go on a long journey, you want it to be as comfortable as possible. Engineers of our time have invented campers, which can be used in travel as a full-fledged residential building, without harm to the environment and with the ability to generate energy during the trip.
The French engineer Eric Bauer once went on a trip and could not find a suitable version of a compact trailer, so that both the dimensions and the amenities were at the maximum. And then Bauer decided to create his own camper, suitable for tourists and travelers. A couple of years of hard work, and the development, which is a small trailer, turning into a full house on wheels with all the amenities after you press only 1 button, is ready!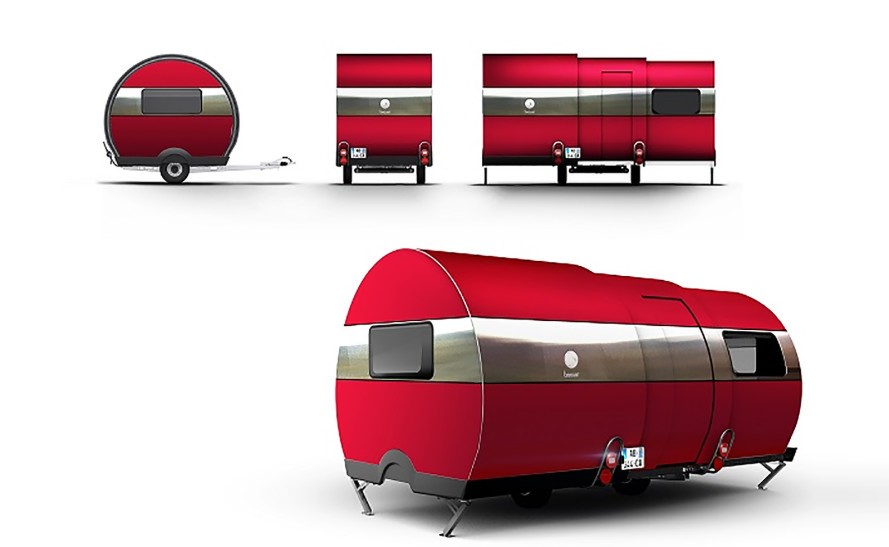 The model was named in honor of its author — BeauEr 3X. In standard camper modification has the area of only about 4 square meters. And after pressing just one button, within 20 seconds the owner gets an area of 12 square meters with the interior space, thought out to the last detail. There is everything you need for life: a kitchen, a compact shower and toilet, an open-up sofa and even a TV.
Also, there are two more variants of campers, which should go on sale in 2016-2017: BeauEr 3XC and BeauEr 3X+. The first one is a car with a built-in open-up camper, similar in parameters to 3X, and the second one is a full-sized trailer of standard sizes.
Without thinking twice, the concept of the invention compactness was adopted and perfected. Now not just a compact camper, able to accommodate a huge number of needs for travelers, but also to preserve the environment and ecology came out.
Mini-Trailer TigerMoth is a compact house on wheels equipped with a double berth, a one and a half meter pull-out desk, LED lighting and a built-in electric system that generates energy while you move from place to place. An internal battery can store reserve energy which will be enough at least for a week, and that makes a life far from electricity mains easier.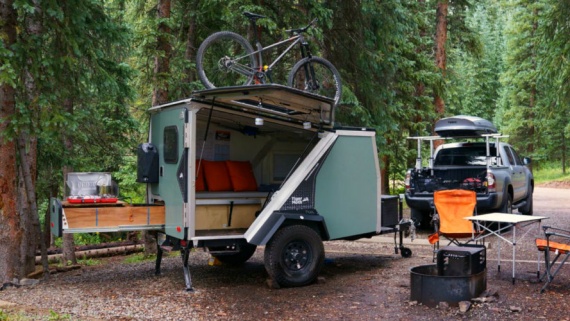 A compact trailer allows you to comfortably accommodate two people, and thanks to its small size and lightness it weighs just over 400 kilograms, — it's convenient to transport it with you almost anywhere. The unique structure of the lock provides an easy access to the trailer, and it is good to enjoy the beautiful views through the large windows. It also has a storage space for bicycles, a built-in tool kit and a roof rack for storing additional parts.
And, finally, the reason why the invention was labeled «eco» and the main feature is solar panels on the roof, due to which the process of electricity generation is carried out directly on the road.
Thanks to such developments, nature life and travelling become even more real and pleasant, because now it is not necessary to give up comfort in order to approach to nature.