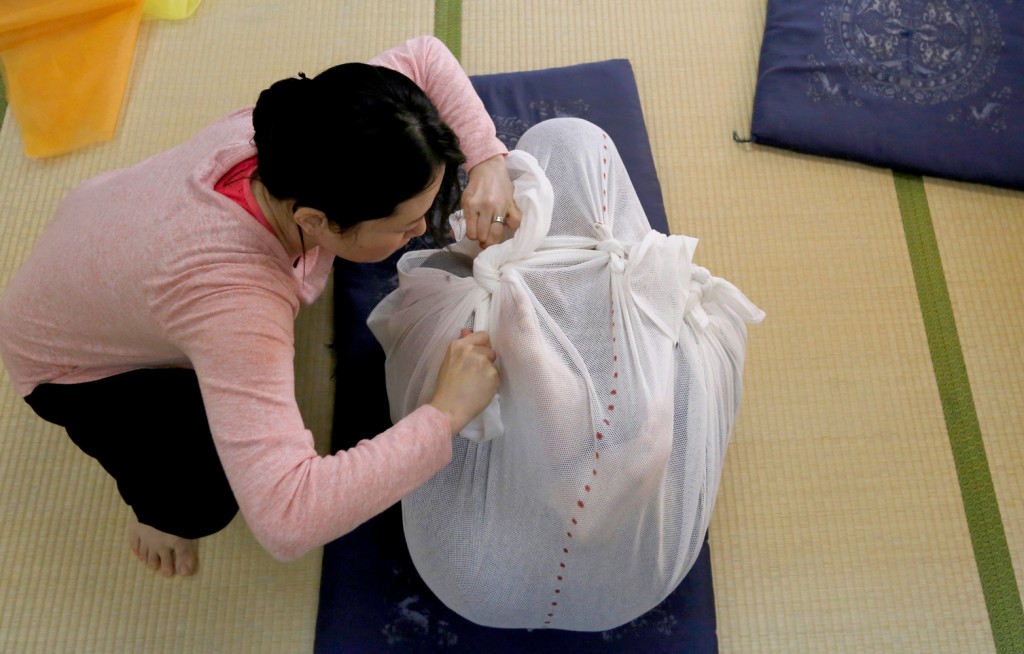 The Japanese are ahead of the whole planet and this concerns not only the creation of modern gadgets, but also unusual ways of relaxation. Now with the help of a regular white sheet and skilled hands you can relieve stress and cure diseases.
With the advent of the service, otonamaki yoga, as a method of relaxation and healing of the body, left in the last century. Otonamaki (translated from Japanese — «adults swaddling «) now is provided in all the centres and salons in Japan. Visitors take the «child's pose» on the floor, pressing their knees to the breasts, and the masters tightly wrap them in white cotton cloth. Then they are rocked from side to side for 15-20 minutes.
Originally, a midwife from Kyoto developed this technology to help newly-born women alleviate pain in the shoulders and hips.
According to experts who have already mastered the relaxation swaddling, taking such a pose, visitors psychologically return to the state of the baby in the womb and again gain a sense of security at the expense of the created vacuum.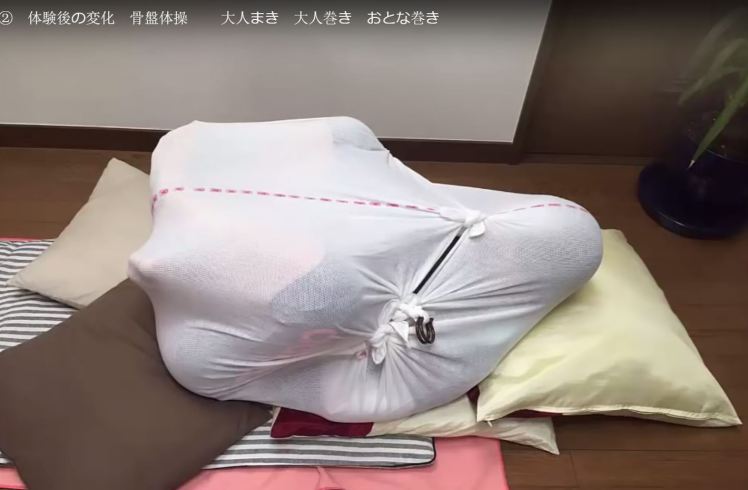 Judging by the feedback of visitors, the technology really helped many of them. («It was so good that I almost fell asleep, I want my husband to learn how to do this.» «… It just seems like it's cramped, it's really not the case, quite the opposite.» After the procedure, I unambiguously felt improvement in the shoulders and back «). However, in appearance it looks not only strange, but even frightening, and sometimes comical.
Some users of social networks noted that people wrapped in white sheets in the process of otonamaki, resemble mummies. Someone on Twitter even compared the spectacular procedure with the scene from the horror film.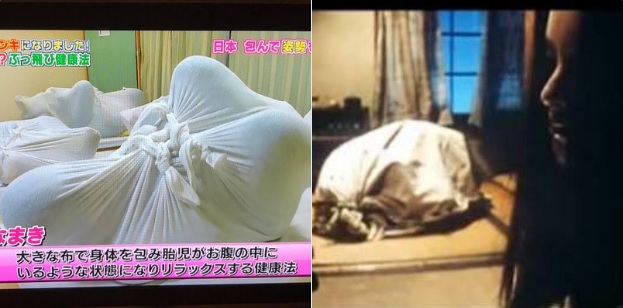 As for the effect, in just one otonamaki session, there is an opportunity to relieve stress, correct posture and improve flexibility. At the moment the cost of such a service is about 25 dollars for 20 minutes. If this method of relaxation gains popularity not only in Japan, but also throughout Europe, and then the world, the price will increase significantly.