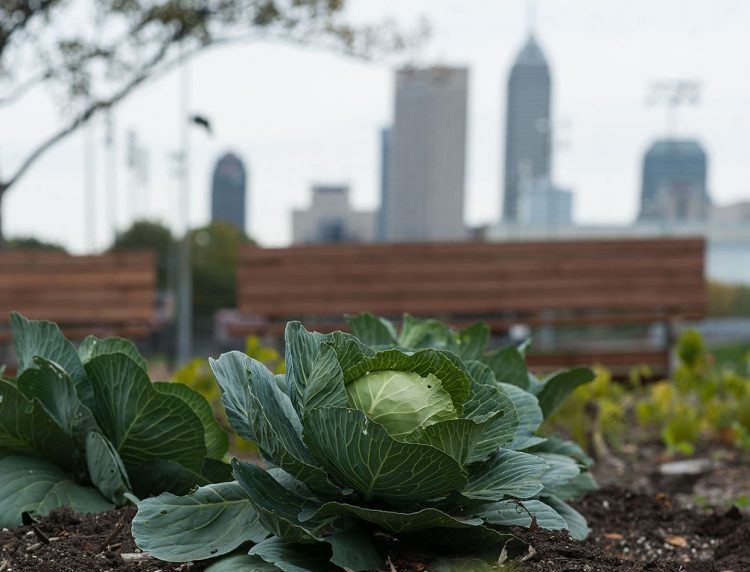 Many cities and countries are trumpeting about the fact that we need to teach people to grow natural and high-quality food themselves. And the state of Michigan established a new type of settlement of the Agrihood format, which will provide their residents with always fresh eco-harvest of vegetables, fruits and other crops.
Over time, a whole gallery of wasteland and abandoned buildings was formed on the territory of Michigan. The centres of the project designed to give the state the title of the first American city of the farm type were based here, so that they ceased to be empty and still benefited people.
The Brush Street project, also known as Agrihood, is a local non-profit project created by the Michigan Urban Farming Initiative (MUFI). The global idea is to provide a free three-acre fertile land for the residents, where they can grow anything you like. According to rough estimates, the crop grown here can provide more than 2,000 local households. And this is not the end, because the territory is planned to be expanded.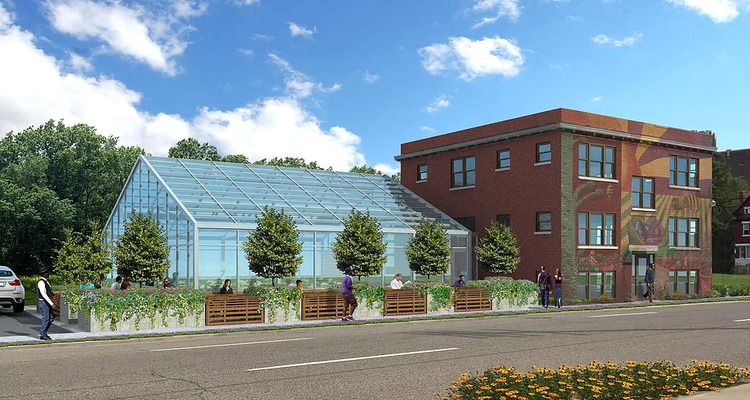 At the moment about 200 fruit trees, 300 varieties of vegetable crops, as well as numerous grains grow in the garden. With support of the community of business leaders of the Sustainable Brands format, a resource centre and a café also started working on this space.
«Over the past four years, we have been able to turn from a simple farmer's garden to a large agricultural campus that not only provides the inhabitants with a harvest, but also attracts other people and investors for cooperation», — says Tyson Gersh, president and co-founder of MUFI.
By the way, the Agrihood project was launched in 2011 by Tyson Gersh and Darin McLeskey, a graduate of one of Michigan universities. They sought to use the municipal service in order to revitalize the territory and attract residents to actively participate in providing their families with a stable natural diet.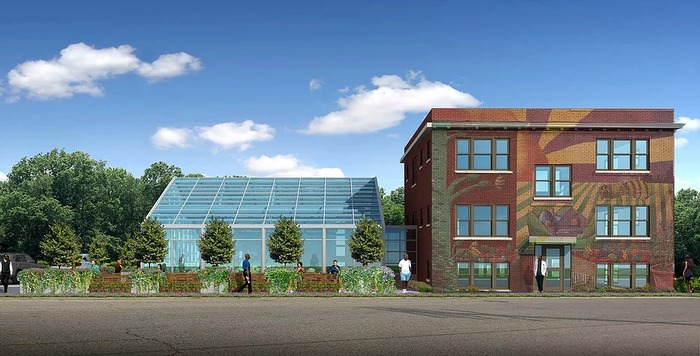 Of course, at first people were suspicious of the suddenly appeared city garden, which began to attract volunteers and urged to improve the territory and join the community. But after people discovered that Agrihood helps the state to flourish and its adherents become better off, more than 8,000 volunteers were involved in gardening. As a result, the project provided the city with more than 50,000 pounds of free products.
Thus, settlements and cities of the Agrihood format become a worthy alternative to typical urban life. All this is turning into a broader trend that will roll across the country. The creators of the project assume that thanks to Agrihood people will take a different look at how the city life of a new format can and should look like.