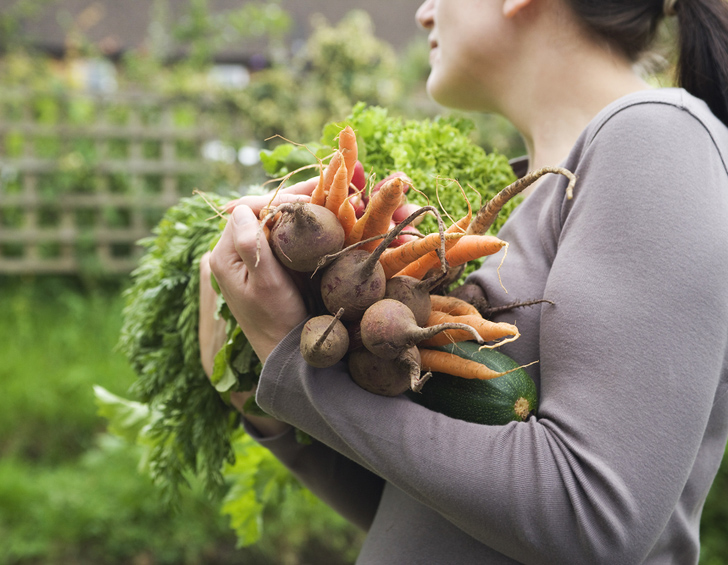 Many people are increasingly willing to farm or grow a garden under the window, but they do not even have an idea of where to start and who can learn to do this. A new Internet platform OpenFarm is called to open a fund of knowledge of experienced farmers to the beginners.
Growing fresh and healthy harvest of vegetables and fruits right at home is the mainstream of modern society. Professionals make a cult of this occupation, and those who are seriously interested in this sometimes do not know how to behave. If people give advice, often the advice is too general, literature in the field of home farming is not always easily written and structured, and there is simply no one to discuss the gardener's ideas with.
All these problems prompted American developers to create the OpenFarm platform. It is an open, free database dedicated to agriculture, home gardening and farming. A kind of Wikipedia, all data of which are freely available for editing, and every connoisseur can make a contribution. Considering that people grow plants in different ways, OpenFarm offers everyone to share their experience, and beginners to look to the database more often to find relevant content.
All the so-called stories of modern farming connoisseurs are structured according to the type of plants and crops, methods of cultivation, climatic conditions, etc. For example, below is a guide to growing tomatoes in a greenhouse using organic methods from Nancy. An unlimited number of manuals can be created for each type of culture. Of course, they will not be relevant for everyone. Some of them will be similar to each other, but differ, for example, according to environmental conditions, plant variety or type of cultivation (soil, hydroponics, aeroponics). When users search in the OpenFarm database, they will see a list of all the guides that match their search criteria, sorted by compatibility and by clients.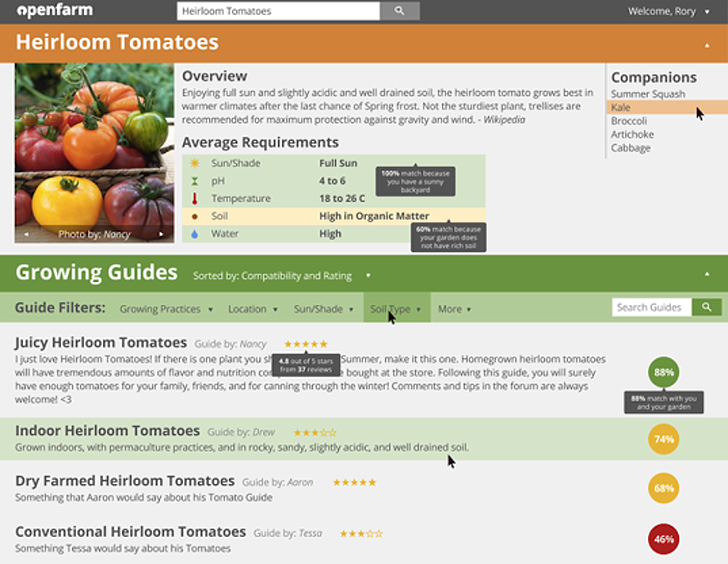 An important section of OpenFarm is a forum where you can discuss any found guide, ask questions, post pictures and share additional information. By means of developing this section, in the near future the organizers are going to create another platform called «Polycrop Guides», which will give advice on hybridization and hybrids.
And, as the information on the project on Kickstarter says: OpenFarm is a small step towards a sustainable future. By means of sharing knowledge in an accessible environment, we will inspire each other to build strong relationships with nature, a better understanding of the improvement process and farming. This will help us to move forward with confidence.»