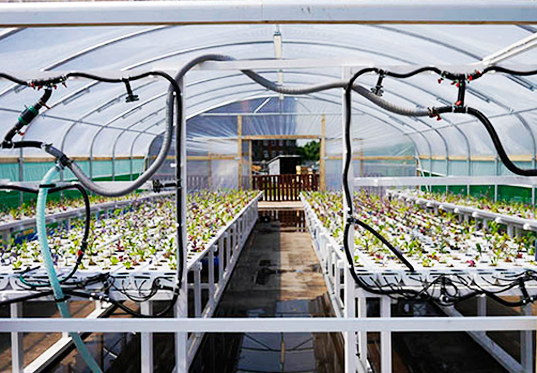 During the year, students of the University of Belfast, together with the Biospheric Foundation in Salford, England, built a multi-level aquaponic system on the ruins of an abandoned mill. Their goal was to find out whether such a system could exist and be successfully used in ex-industrial areas.
The only real way to test the theory of vertical farming is construction of a prototype and constant observations. The Belfast students' research team, through the implementation of their project, found out whether the future of vertical farming could be enclosed in ex-industrial enterprises and whether it would be possible to create there favourable conditions for the crops cultivation and development.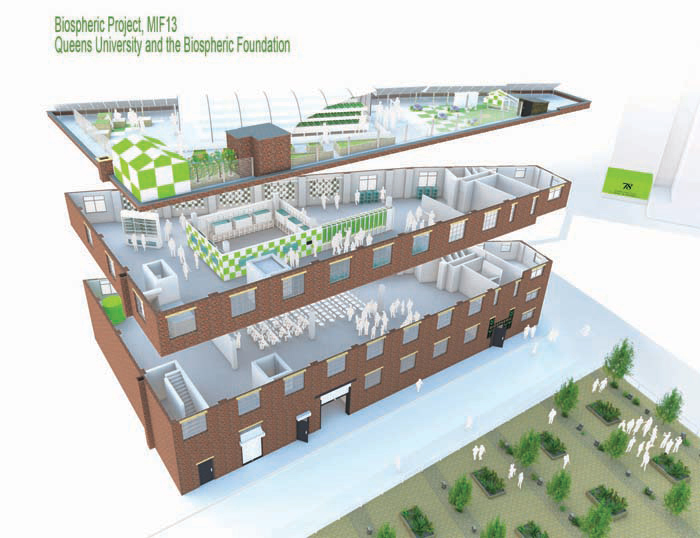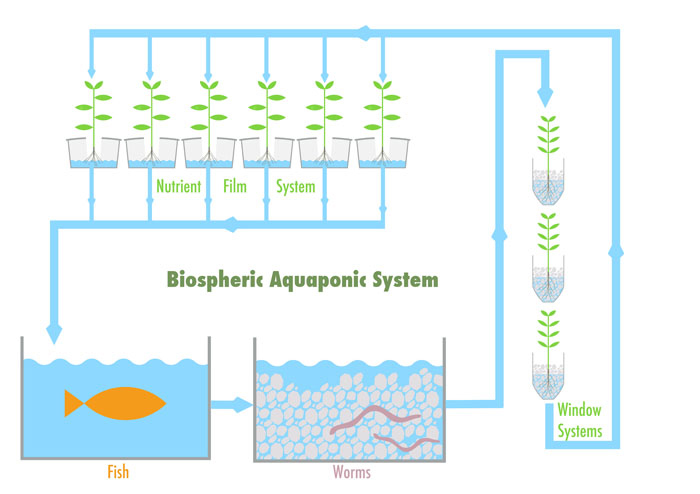 The erected structure consists of twelve aquariums, located on the top floor of the mill. They are adjacent to the experimental filtration system on the windows of the building. On the roof in a small half-tunnel there is an additional growing system. To design all this, students spent 5 months, and for the implementation they spent 4 months.
At the moment the system works successfully, producing a good harvest of vegetables and fruits – up to 500 crops a week. However, it always requires care, especially concerning maintenance. Belfast students hope to minimize human labour in the near future and fully automate the farm.
Thus, the research team accomplished their task. Hydroponic and aquaponic systems can successfully function in ex-industrial enterprises. Only the issue of placement convenience remained unresolved: a roof, a closed room or a wall structure. However, this is Belfast's first project, which was implemented in practice with such a potential. Therefore, researchers are not going to be satisfied with what has already been achieved, improving their ideas for effective cultivation and environmental damage reduction.